Congratulations to Jayla Dandridge for being named the 2022 Teen Female Equipped National 90Kg Powerlifting Champion. Great job! #gomustangs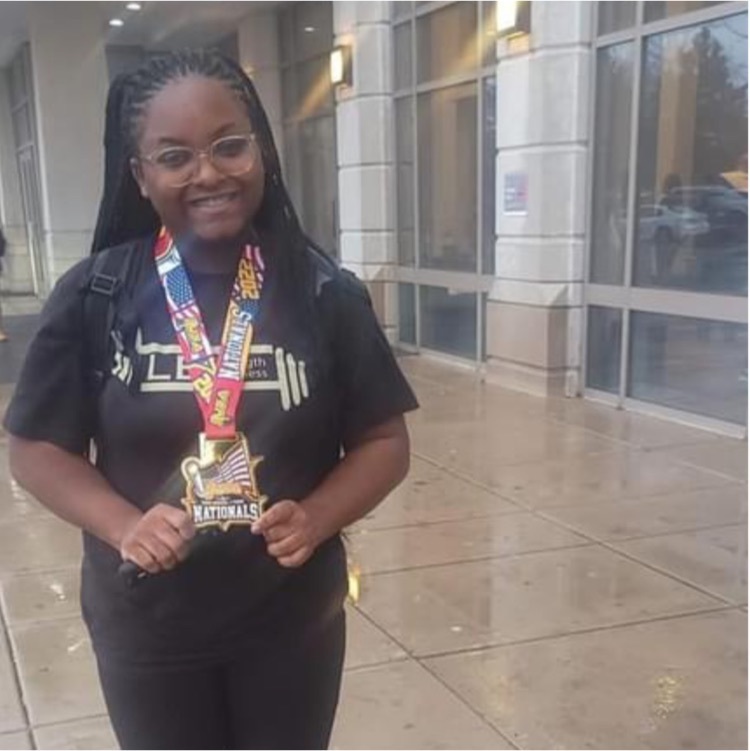 Congratulations to Christian Tovar! Christian won two matches last weekend in Ft.Worth to become the Regional Golden Glove Champion. Very impressive! #gomustangs

Today is the LAST DAY you can reserve a Yearbook for $45!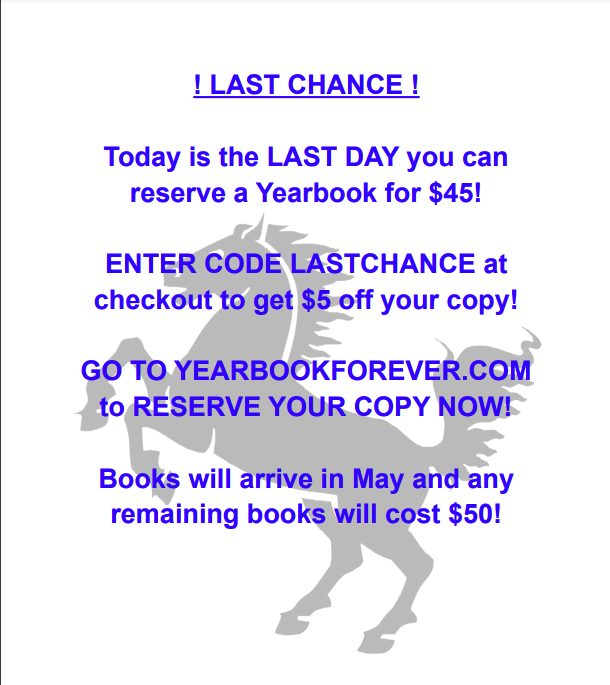 Congratulations to Keagan Hollemans, who attended the TMSCA high school state meet last week. In the sophomore classification he was 2nd in number sense, 6th in calculator, 5th in math, and 4th in science. He won the overall Top Gun award, making him the top sophomore overall in the state. Great job Keagan!! #gomustangs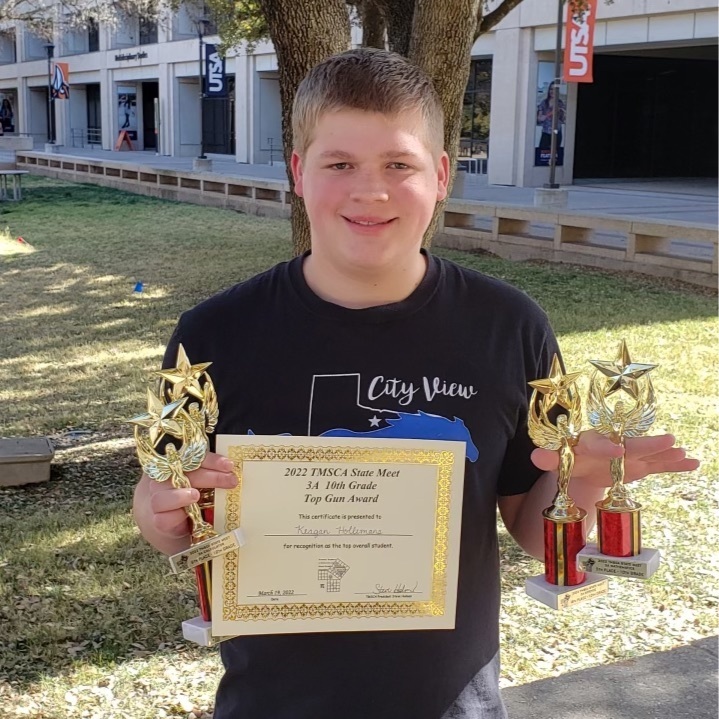 Congratulations goes out to Jourdain Durham, Mason Hill, and Tin Nguyen on advancing to the state powerlifting meet. Jourdain and Mason are also Regional champions, and Jourdain was named the outstanding heavyweight bench and heavyweight lifter. Niko Tinsley placed 4th at regionals as well. Great job and good luck at state! #gomustangs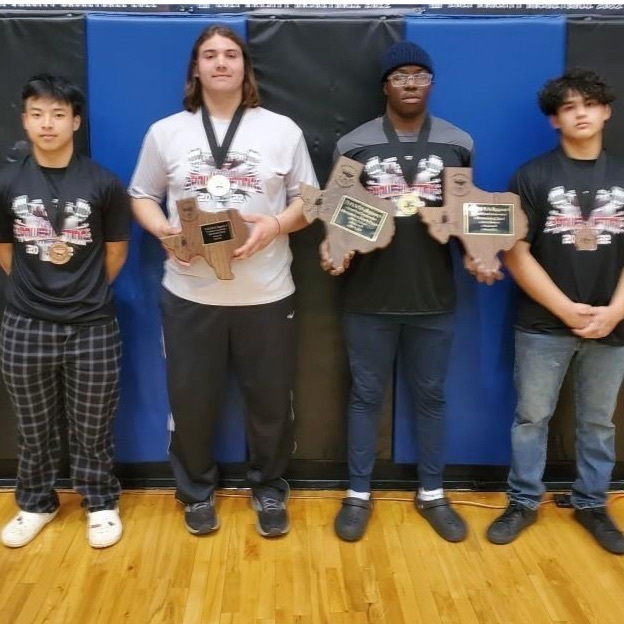 We are keeping an eye on the winter storm approaching, but at this time we plan on having school at regular time tomorrow. We will reevaluate the situation in the morning, and will let you know of any changes. Be safe!

Very proud of our Mustang boys basketball team. Although the score didn't end up as we planned, they had an incredible season and represented City View well, through hard work and dedication!! I have had many people outside of our community contact me to let me know how impressed they were with our young men and the character they showed on the court. As superintendent, those comments mean more to me than winning and losing. I want to thank the 2021/22 Mustang boys basketball team for giving all of us great memories that we will never forget. I also want to acknowledge the efforts of Bobby Morris and his coaches. They put in many hours of work to bring the best out of their team. Again, congratulations on a great season. #proudofourmustangs #gomustangs

It's game day Mustang fans!! Students who made the trip to cheer our boys on to victory can be excused from class by checking in with Mrs. Wampler at the game. She will be sitting in section 103, row 3, seat 1. Be sure and go by at some point before or during the game to be excused. #itsagreatdaytobeamustang #gomustangs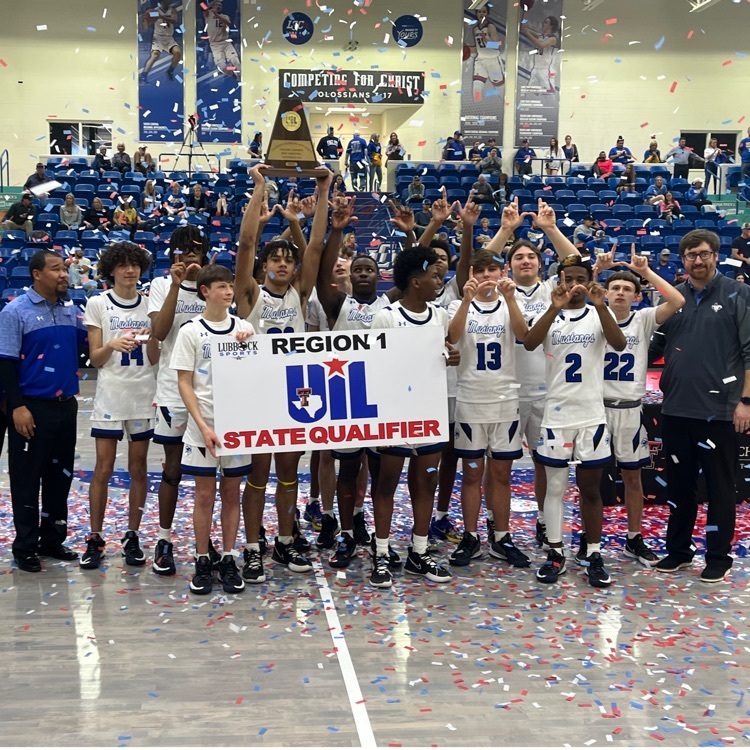 Visit Yearbookforever.com or visit the High School to make your purchase!

Congratulations to Chris Whitten for being named the Region Tournament MVP and Jaeden Whitten being named the Region All-Tournament player. Great job young men!! #gomustangs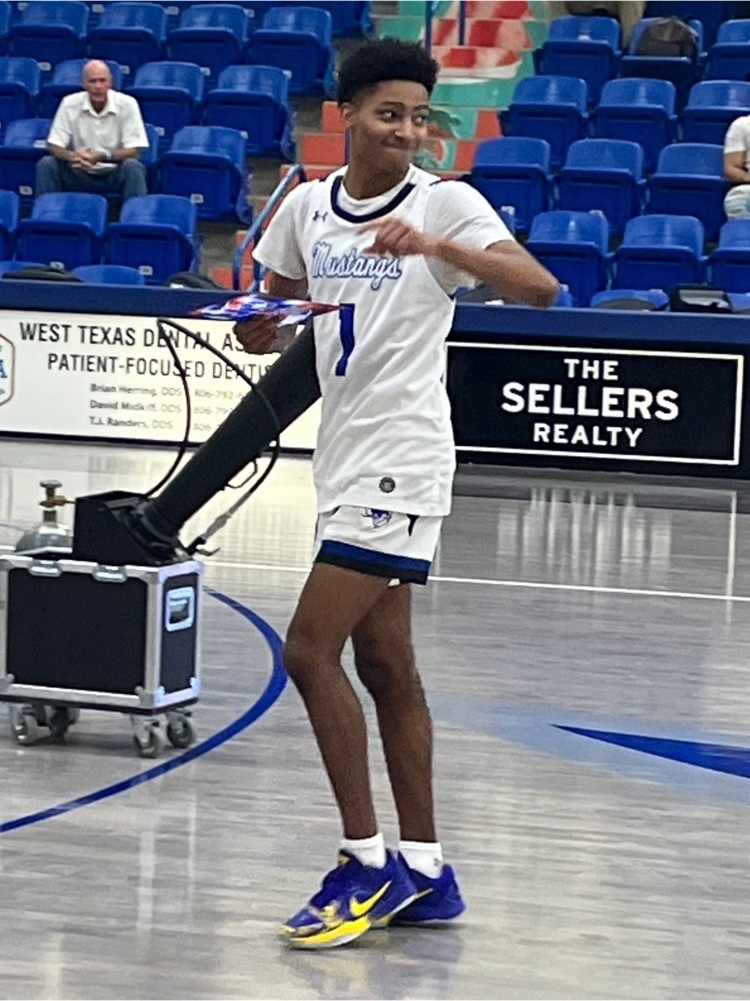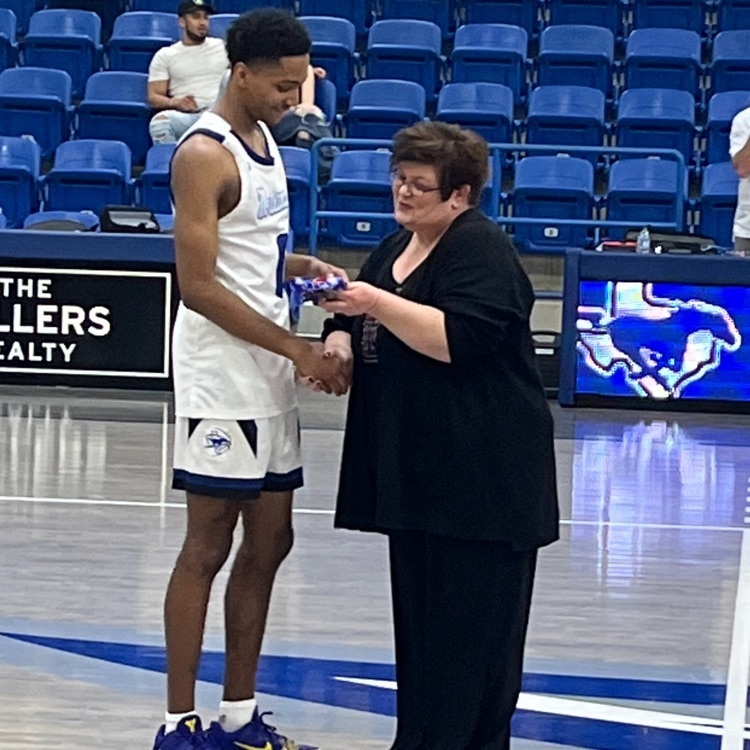 Congratulations to the following Lady Mustangs for advancing to the State Powerlifting meet!! Alyssa Adams, Kyla Barauskas, Kaitlyn Farringer, and Tien Hoang will compete in Corpus Christi in two weeks. Great job ladies!! #gomustangs

City View Mustangs are Region Champions and headed to the state tournament next week!! Our boys and coaches represented us well this weekend with their play and sportsmanship. #onourwaytosanantonio #gomustangs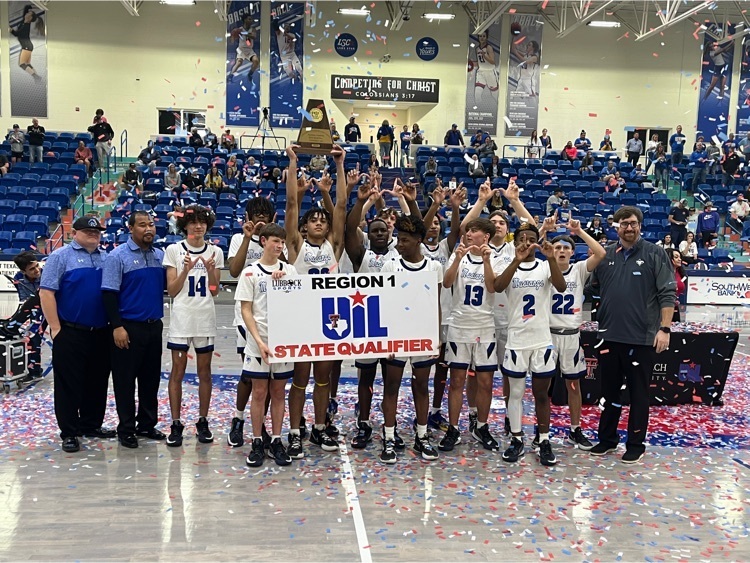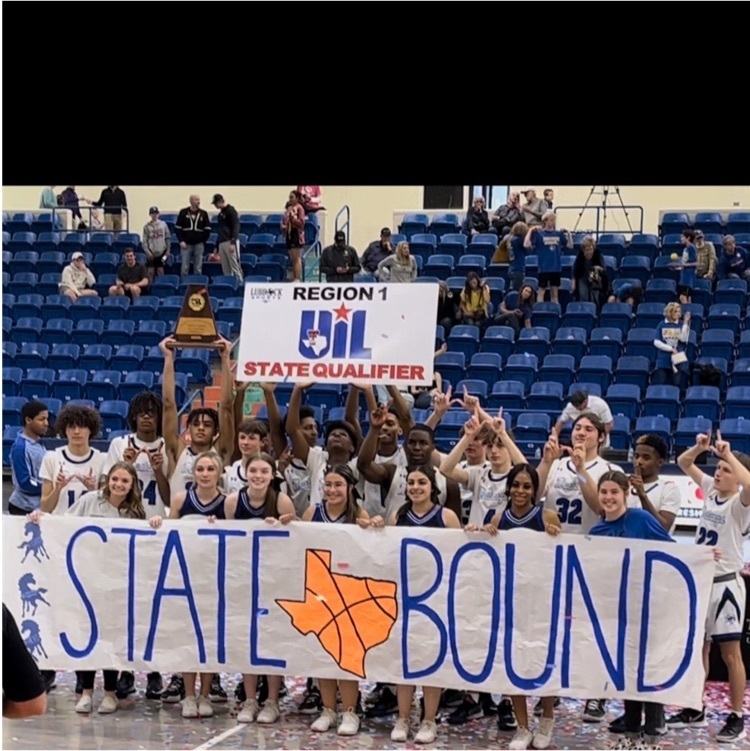 City View wins!! Our Mustangs will play in the Regional finals tomorrow at 1:00. So proud of our boys and coaches!! Very proud of our City View family for making the trip to Lubbock to support our team!! #proudtobeamustang #gomustangs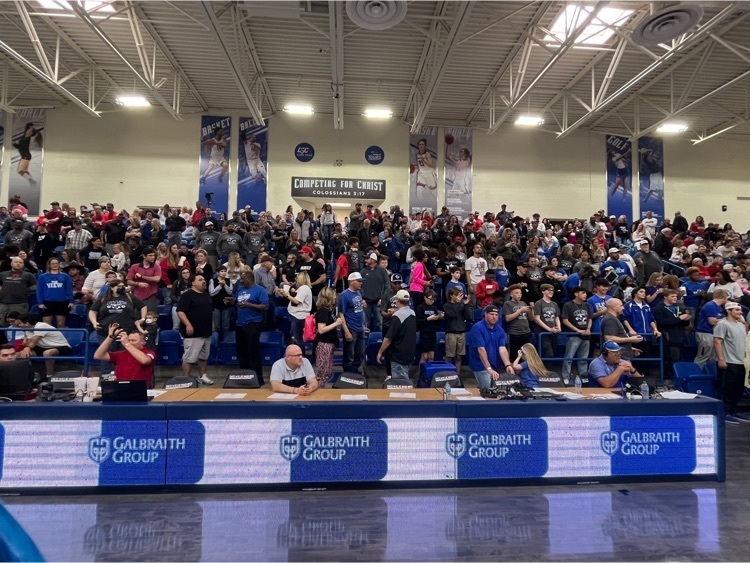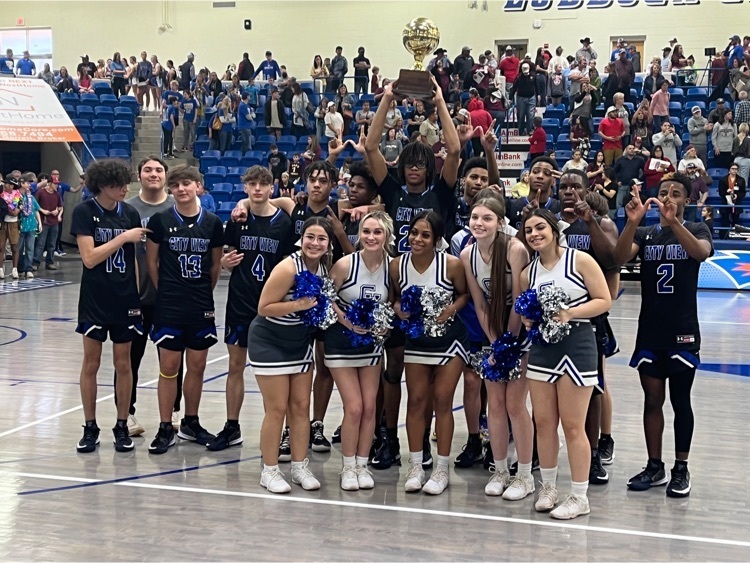 City View has 13 girls who have qualified for the Regional Powerlifting meet this Saturday. Great job and good luck!! #gomustangs

Good evening City View family. If you aren't able to make it to the basketball games this weekend, they will be broadcast live on 94.9 "the outlaw". Game time tomorrow is 12:00 pm at LCU, in Lubbock. Just a reminder that there will be no school tomorrow. #gomustangs
Please help us welcome the 2022-2023 City View Jr. High and Varsity cheer squads! Congratulations, Ladies!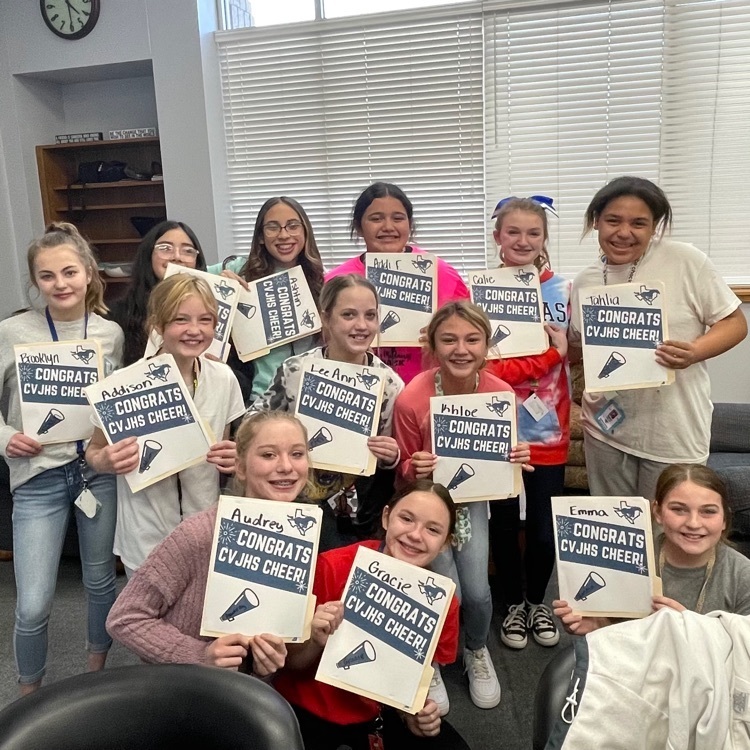 The Mustang boys basketball team has advanced to the regional tournament, and play Friday at 12:00, in Lubbock. We are going to cancel school Friday, so we can allow everyone to go and cheer our boys on to victory. Cheer tryouts are being moved to Thursday as well. Again, there will be no school this Friday at City View. Make plans to go and cheer our boys on to state!!. #gomustangs

Our Mustang boys basketball team is headed to the regional tournament in Lubbock, beating Peaster tonight. Great job young men and coaches. They represented City View very well!! #gomustangs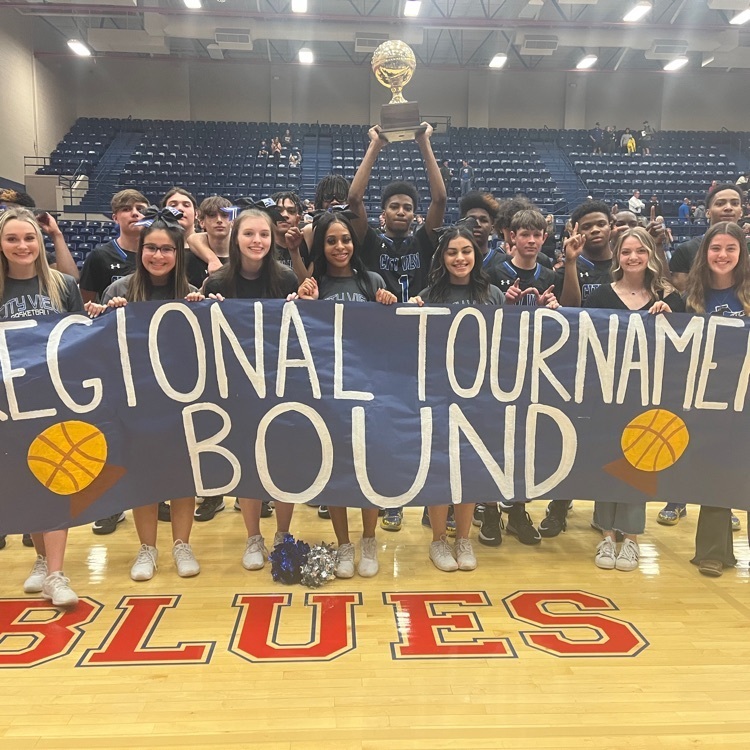 Very proud of our Mighty Mustang band. They did a great representing our school today at contest!! #gomustangs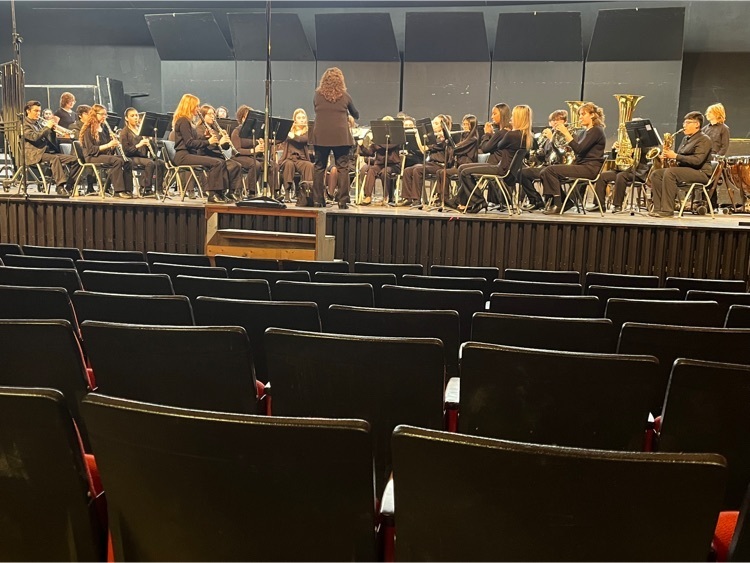 Our Mustang boys basketball team defeated TLCA tonight in the area round of the playoffs. Great job boys!! #gomustangs