🚨🚨Brag alert!!🚨🚨 We were able to give out $42,000 in bonuses to some AWESOME teachers today who qualified for our local City View ISD incentive program based on achievement and/or growth on test scores. These nine teachers are just a few members of our Mustang family who are game changers when it comes to helping kids be successful. Our District looks forward to handing out many more of these bonuses in the future. What a great way to kick off a four day student and staff weekend!!!!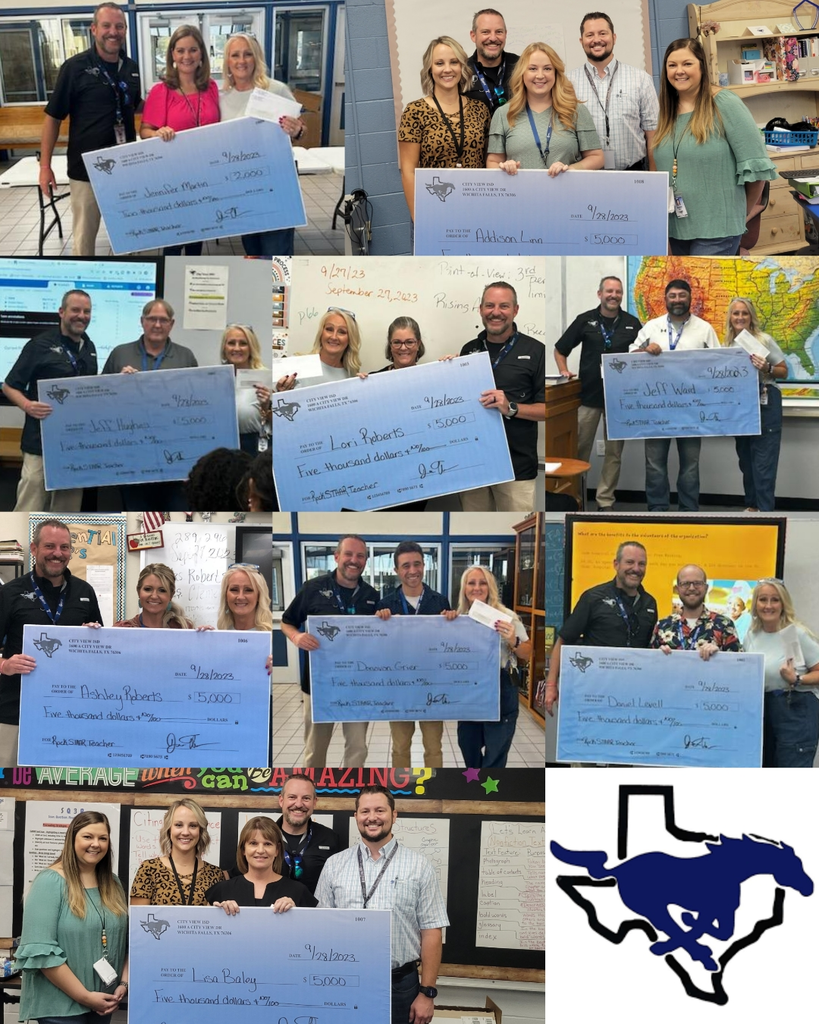 Trunk or Treat 2023 is upon us! Please use the QR code to sign up for a trunk & mark your calendars for what is sure to be an amazing event!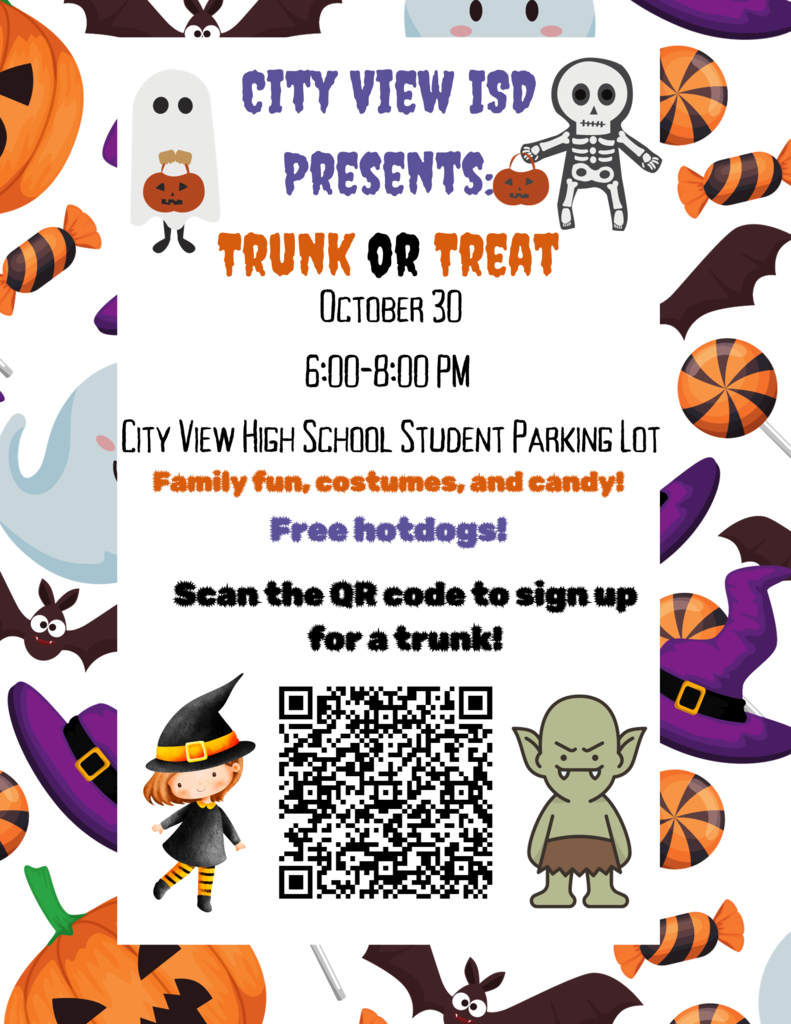 City View Elementary families, Due to a water leak on a 3 inch water main, the elementary campus is currently without water. Breakfast had already been completed before the campus lost water. We have been told that it will take most of the school day to repair the water main, forcing us to cancel school today (Friday) for the ELEMENTARY only. Our plan is to make sure the elementary students are fed breakfast, but we need parents/guardians to pick up their elementary students as soon as possible. Staff will remain on campus to help escort students to their rides. We apologize for this inconvenience and appreciate your patience.
Grandparents day will be canceled today and moved to a later date. There is a water main leak on campus. We do apologize. We will send out more info about rescheduling grandparents day at a later date! We will also send an update later this morning regarding the status of today's school day. Thank you for your understanding.
Students on both campuses will soon participate in NWEA MAP Growth testing. What is MAP Growth? Click on the link below and watch the video to learn more!
http://nwea.us/whatismapgrowth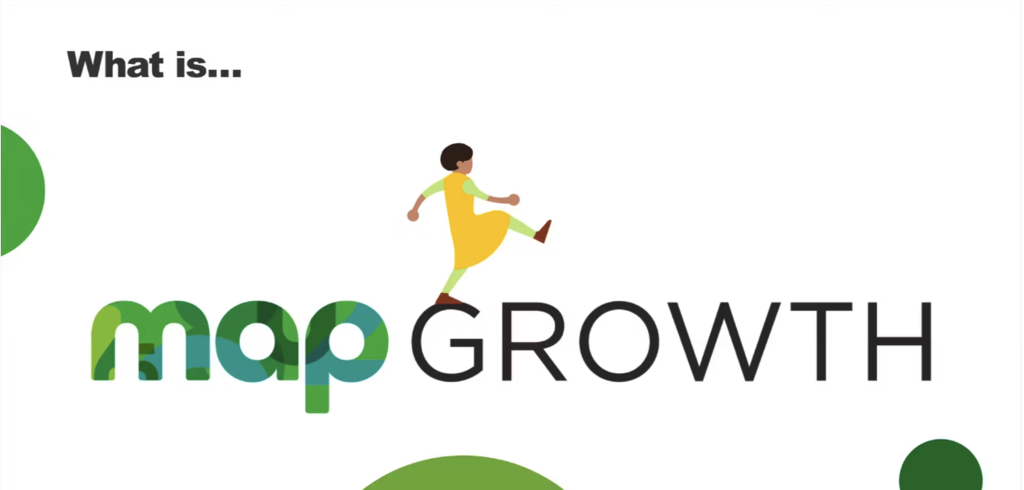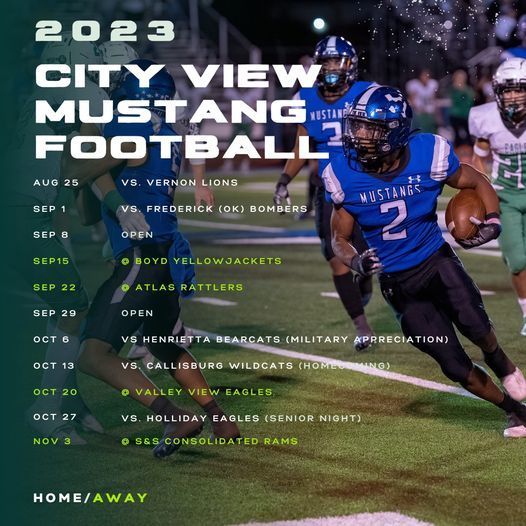 Thankful for FCA & City View Baptist who joined students, parents, & staff to pray for the City View schools & community this evening. It's no secret the devil has thrown all he can at City View this past year, but we proclaim peace, prosperity, & protection this school year!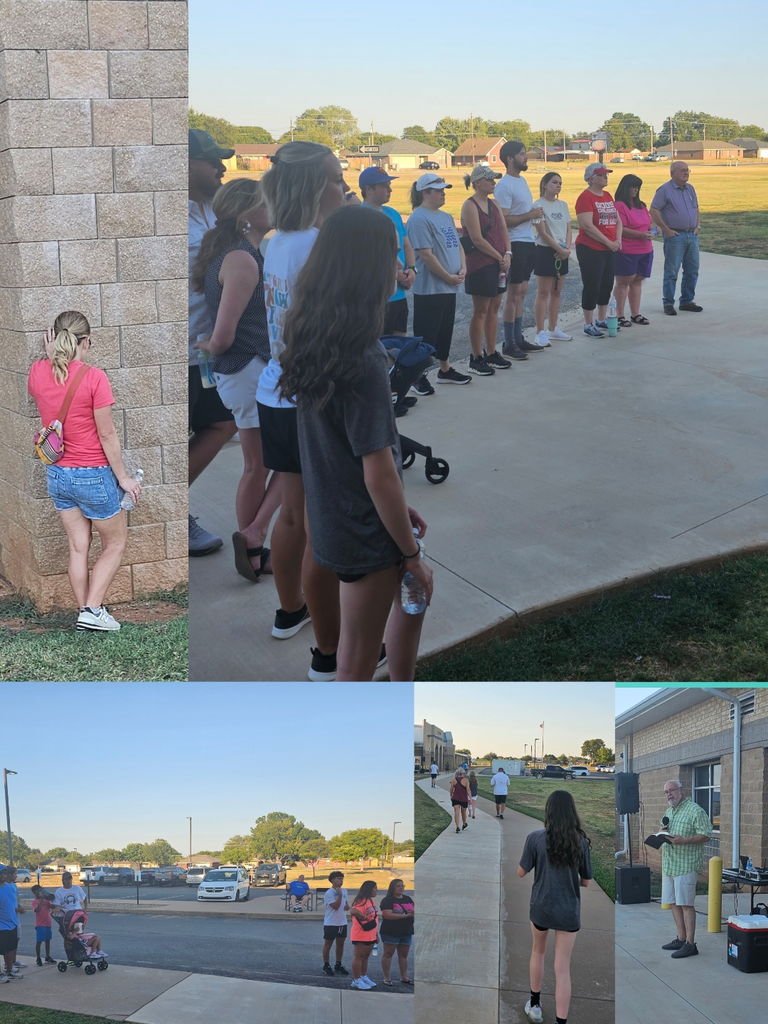 Don't forget we now offer Chromebook Insurance. The deadline to sign up is September 6th.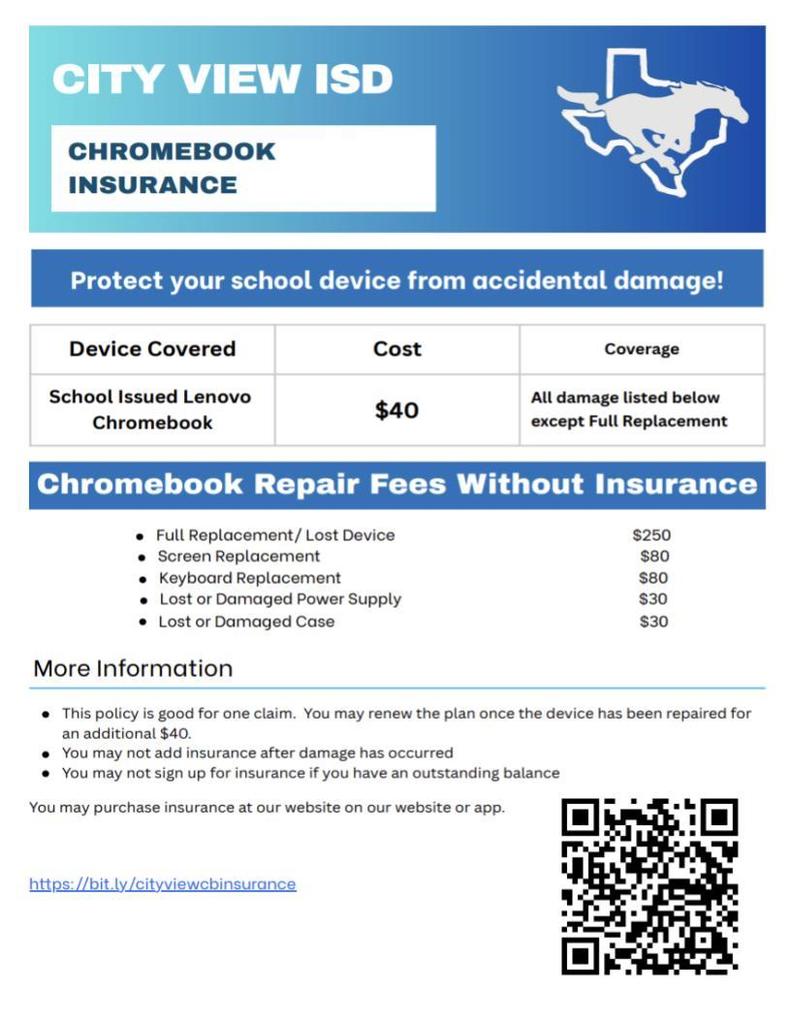 Starting today, Texas families can Log In & Learn More about their child's STAAR results. Families, you can visit TexasAssessment.gov to get test results and resources, including each test question along with your child's answer.

We invite the entire City View community to join us!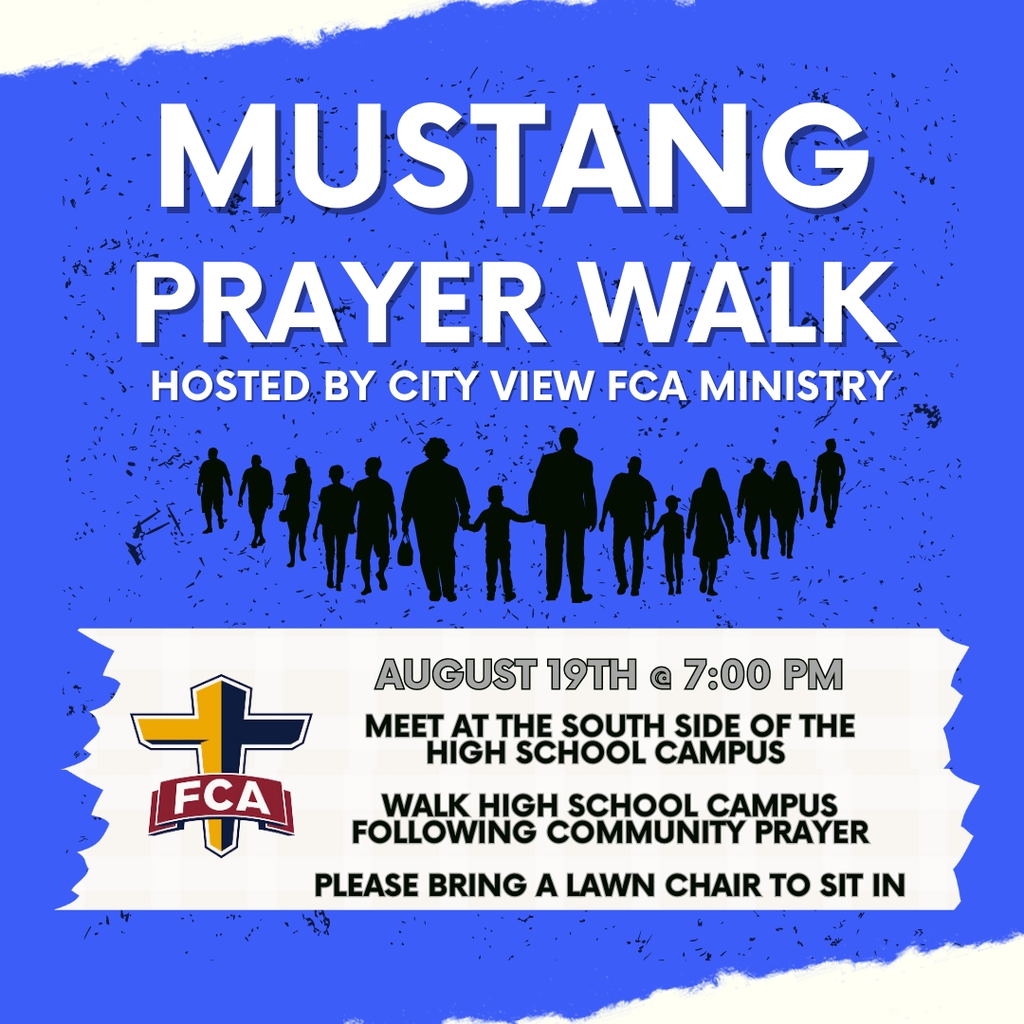 #together #family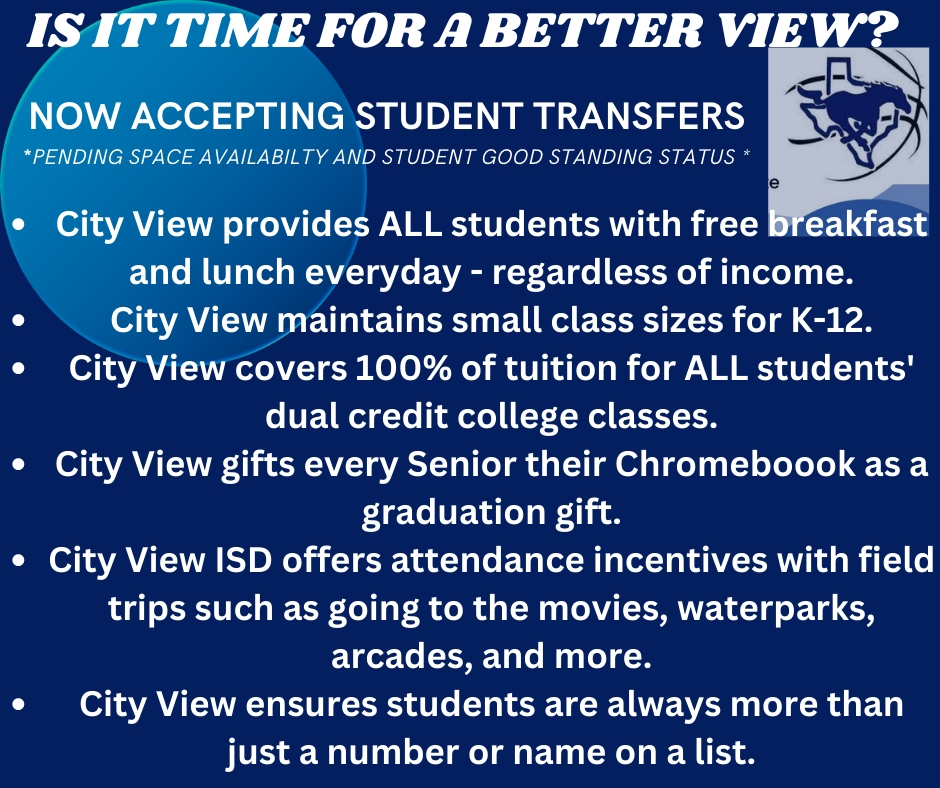 Congratulations to our Teachers of the Year who were recognized at Region IX's Teacher of the Year Luncheon today. Michelle Wilson, Donovon Grier, and Sara Bushong were chosen by a staff vote as City View Elementary and Secondary Teachers of the Year this past Spring. Our District is blessed to have amazing staff members who work every day to empower kids to be successful! Pictured with Mrs. Wilson and Mr. Grier are our two new campus Principals, Mr. Charlie Stone and Mrs. Kim Williams.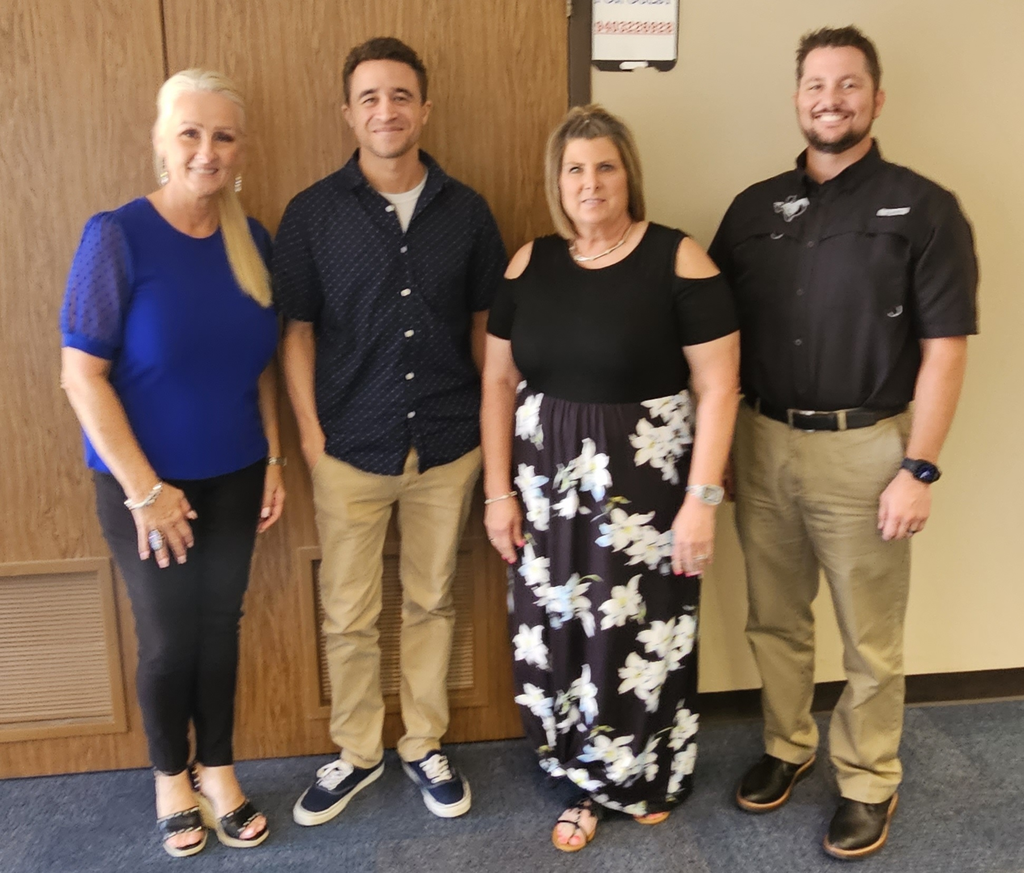 We are happy to announce that Matthew England will be our new Campus SRO for City View Elementary. He will be a great addition to our faculty!!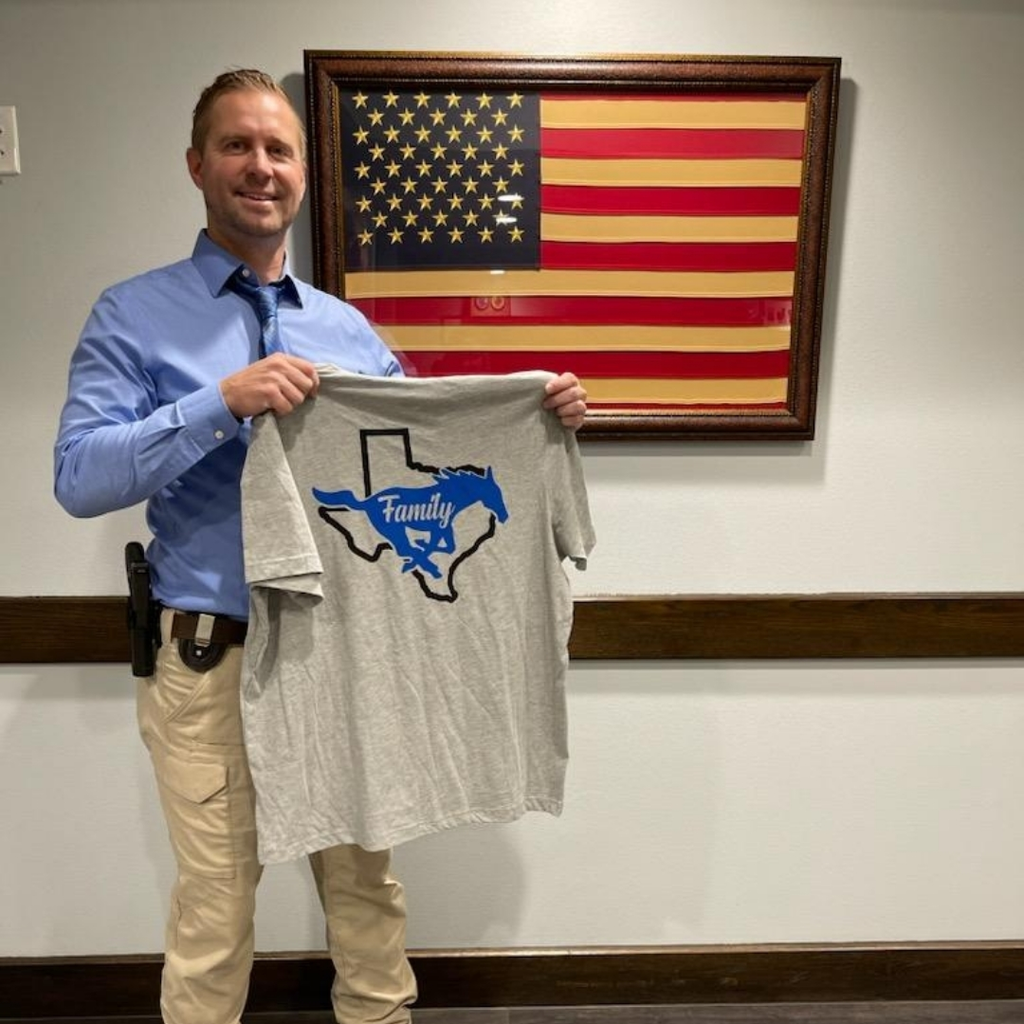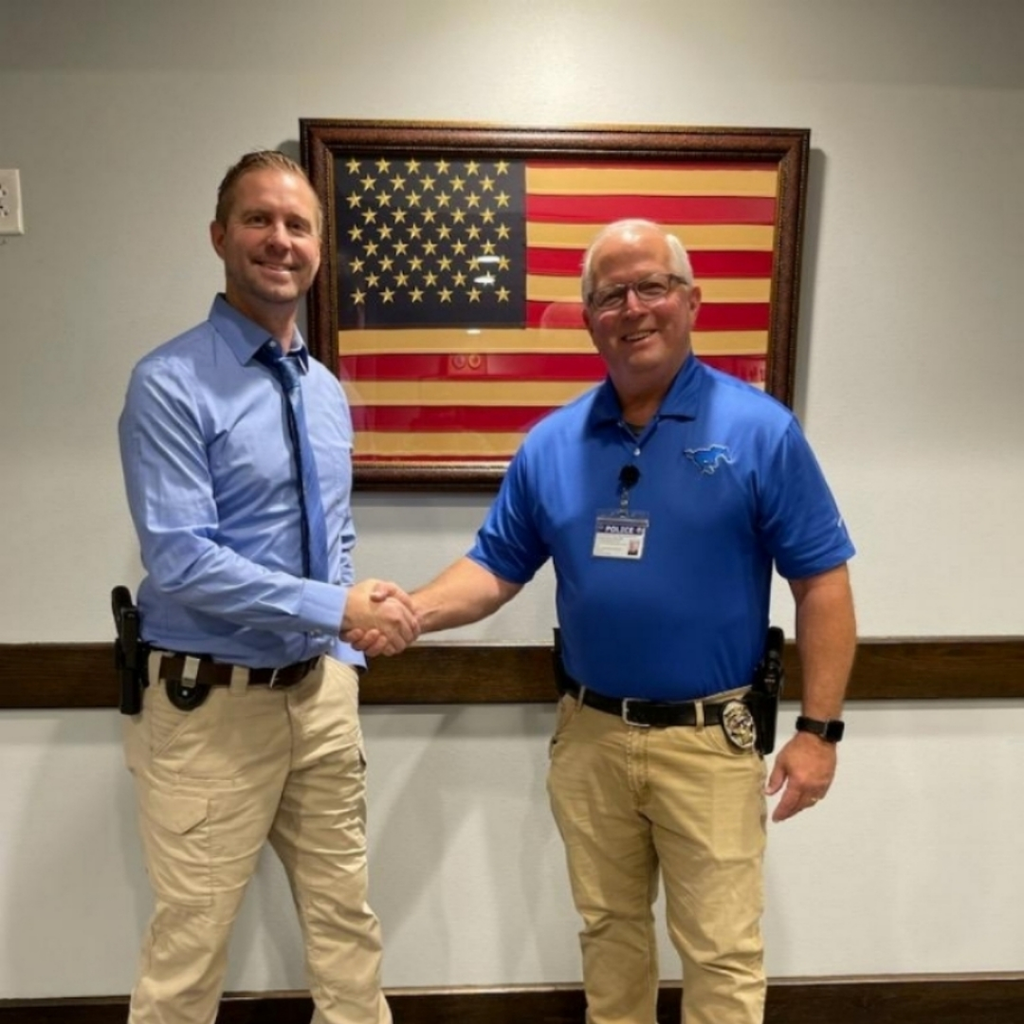 Attention Parents! See the attached flyer for information on the Back to School Roundup offering FREE school supplies and backpacks for qualifying families.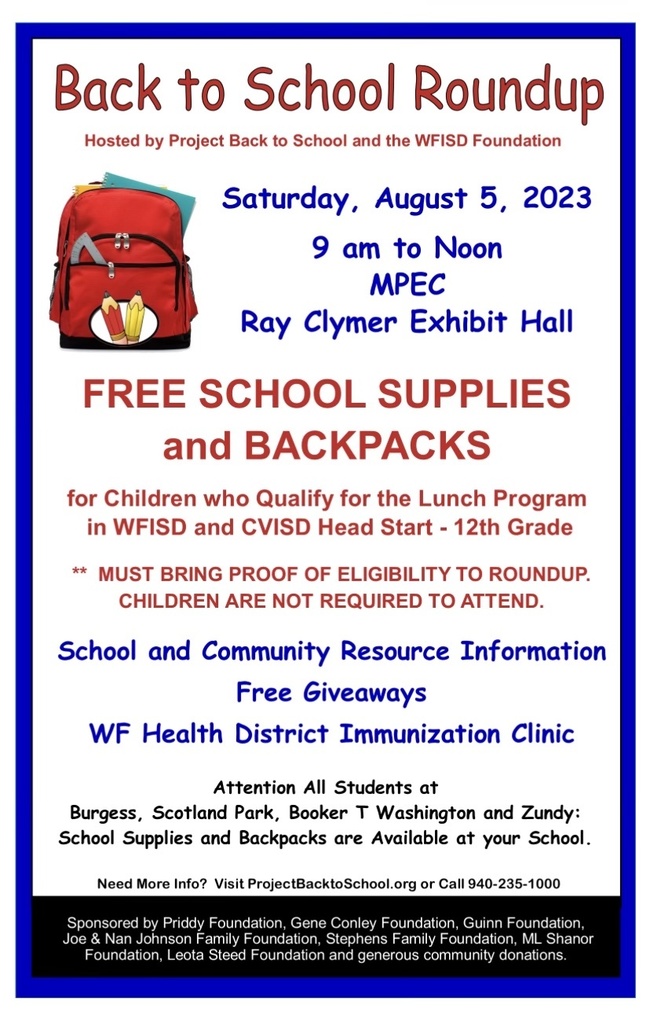 We know our parents and students love to get a headstart on dress-up days... so here are the Fall 2023 themes! We will be featuring the best-dressed students from both campuses on our social media pages each week- so get to creating and stay tuned to see what our Mustangs come up with!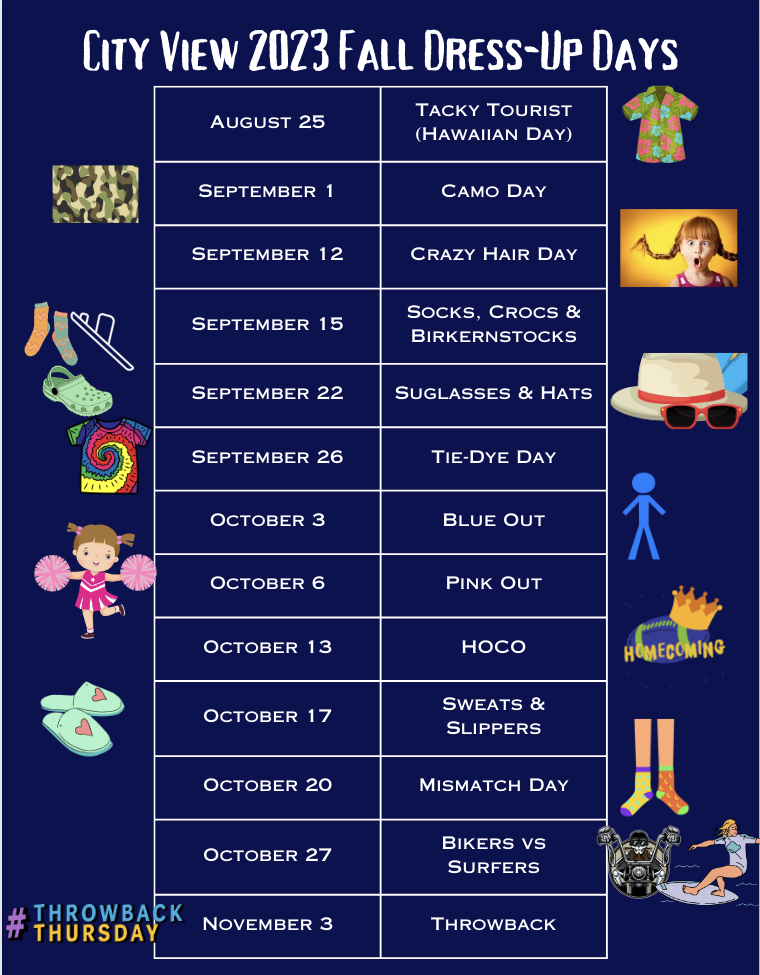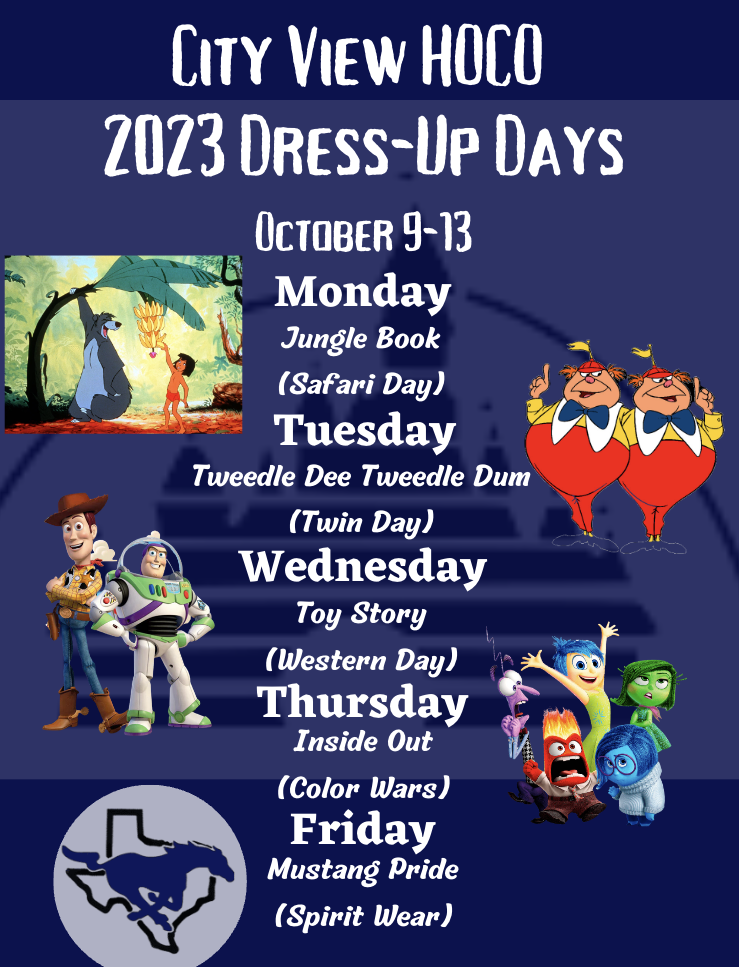 Good morning! The WFISD food van will be parked in front of the high school Monday- Friday, from 12:00-12:30 through July 28.