Congratulations to Titan Tillman for placing third overall in science at Regionals. Titan will be moving on to state!! Great job!! #gomustangs #movingontostate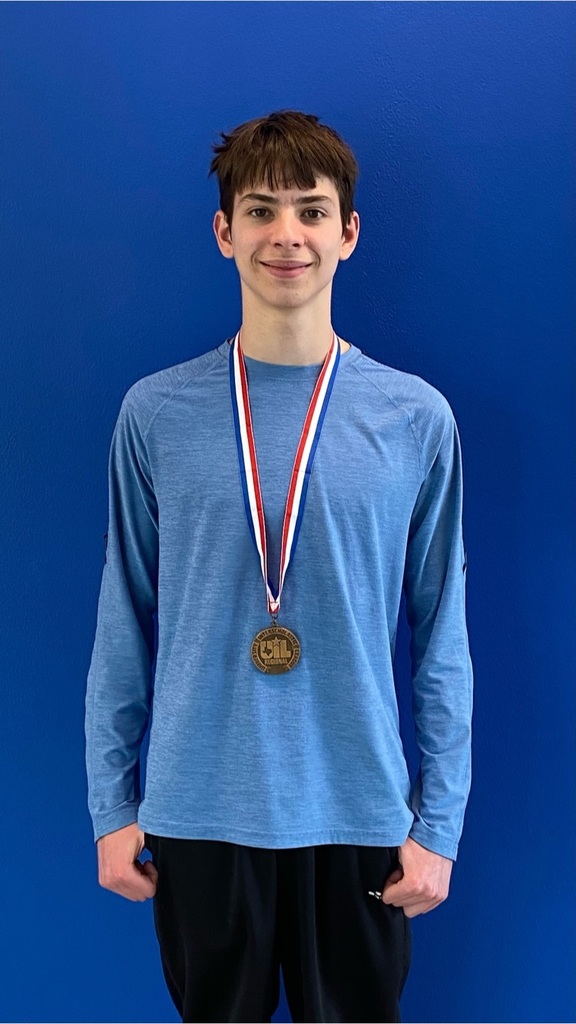 I would like to welcome back Anthony Flores to the City View family. Anthony previously worked at City View and we are so glad he is back and looking forward to seeing the great things he does as our JH band director. #gomustangs. #justkeepsgettingbetter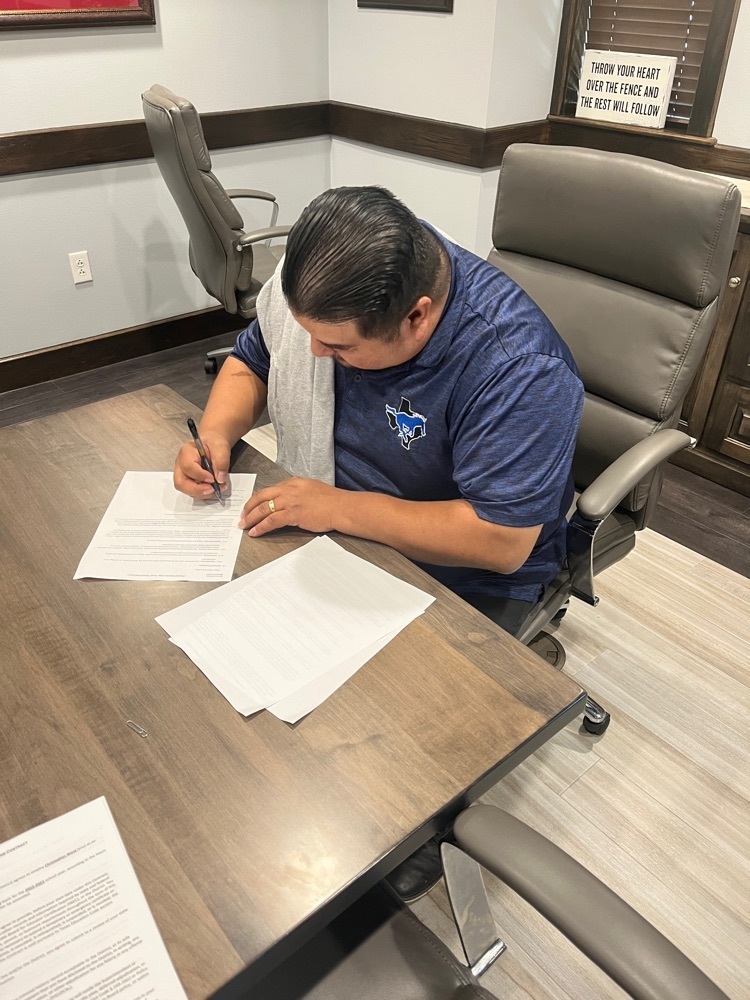 It is my privilege to introduce one of City View's newest family members. Chris Ward is joining our team as an assistant band director. Chris graduated from City View and we are looking forward to seeing the great things he brings to our band program. #gomustangs #cityviewband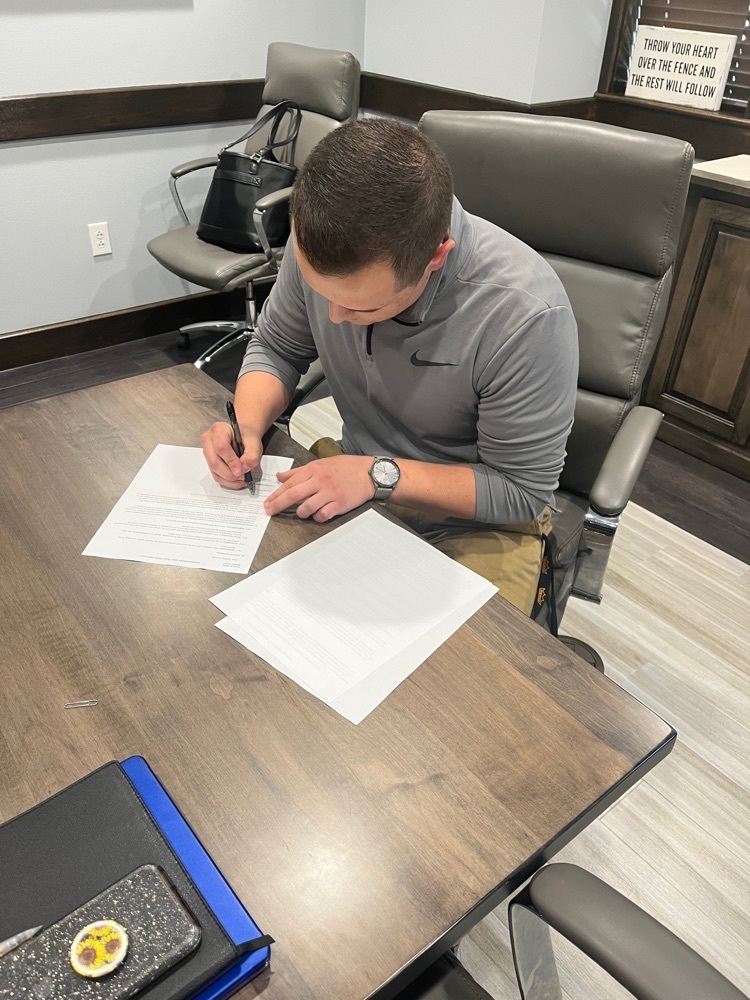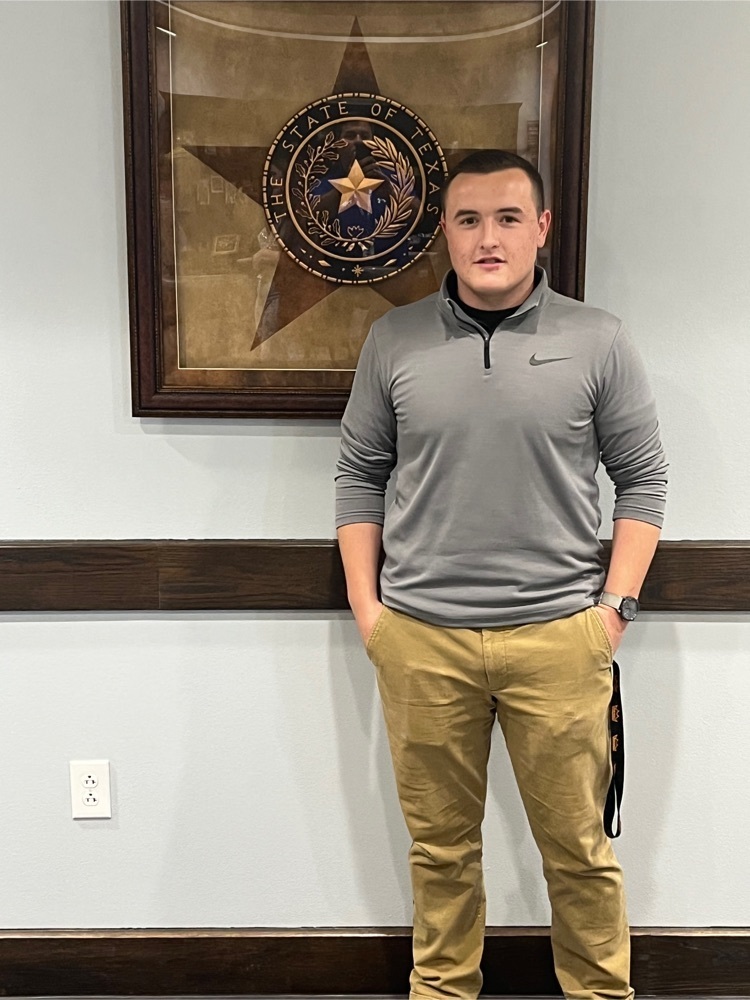 Our City View UIL Number sense team are Regional Champions and headed to state! Congratulations goes out to Keagan Hollemans who placed 2nd, Christian Griffin 4th, Rylen Pereira 5th, and Jordon Cornelison 10th. Great job to this amazing team and their advisor Mr. John Roy. #gomustangs #statebound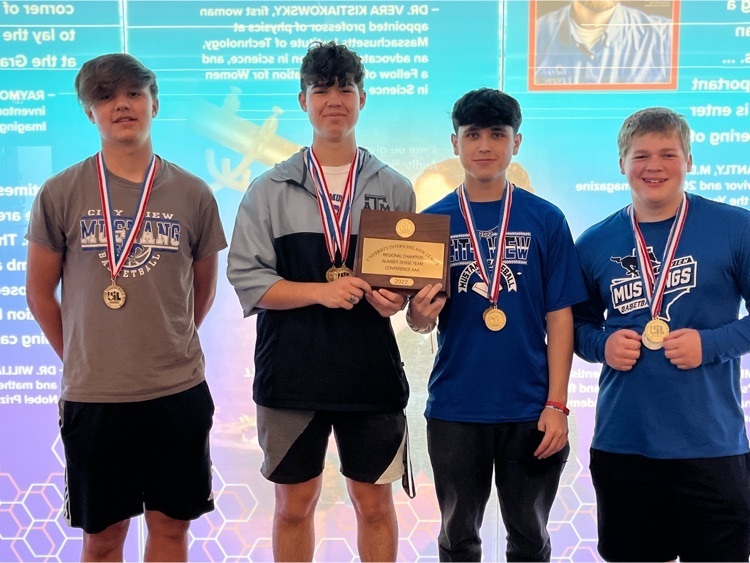 City View National Honor Society raised over $900.00 for the Arc of Wichita County through their 2nd Annual "Egg my yard" fundraiser. Great job!! #gomustangs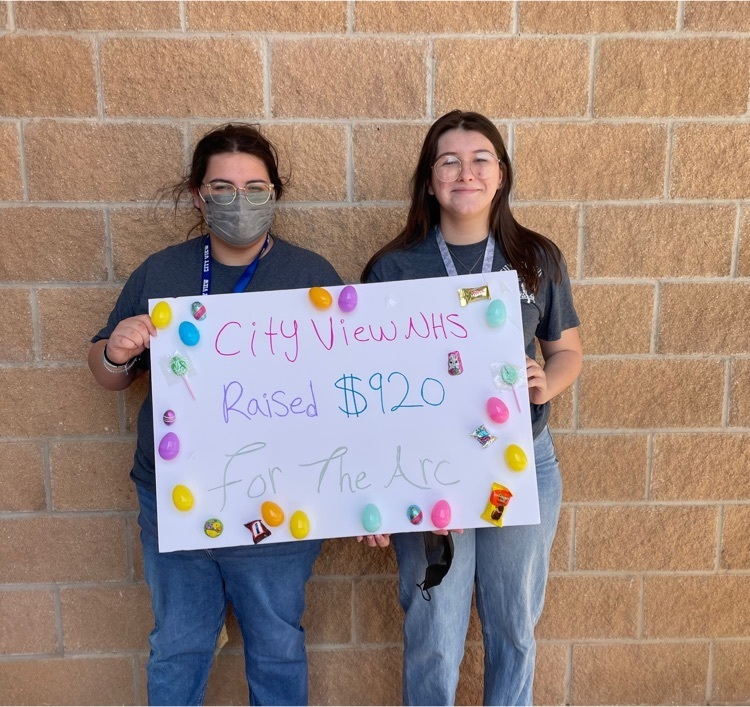 If you can, we would love any support for the City View ISD Class of 2022's Project Graduation! Let's send these Mustangs out in style! See the flyer for more details.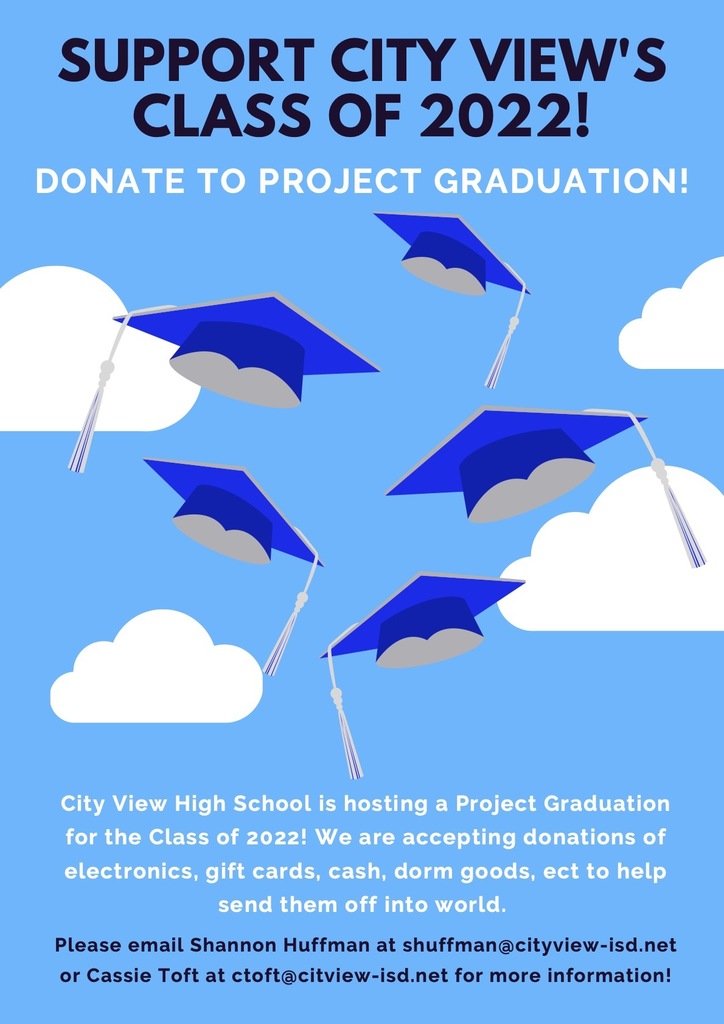 City View FFA program found out tonight that they won the District CDE Sweepstakes. This means that our CDE teams came away with more points than any other schools in our district!! Great job to our FFA students and their four amazing sponsors!! #gomustangs #cityviewffa

This week we are spotlighting two more fantastic City View teachers!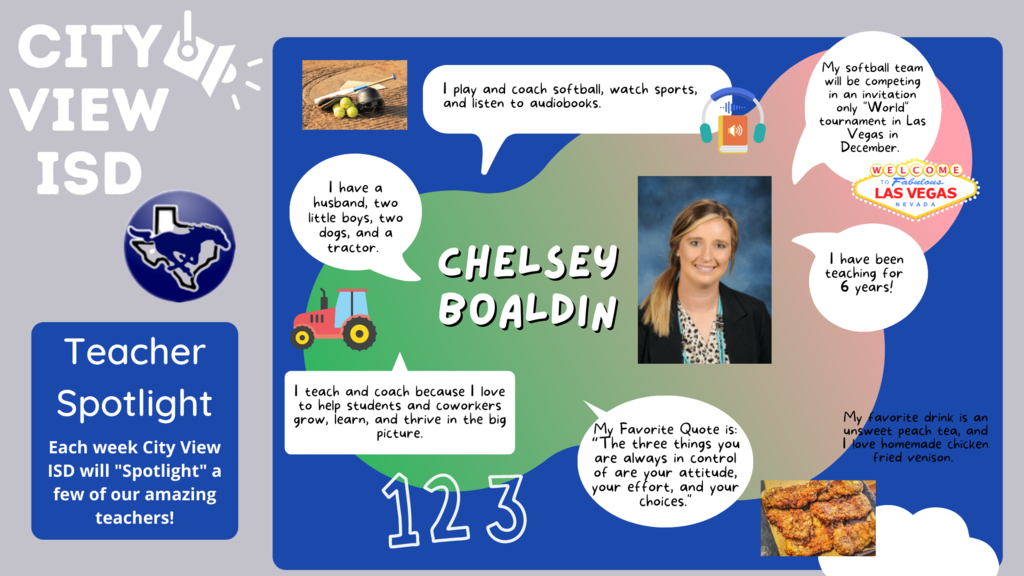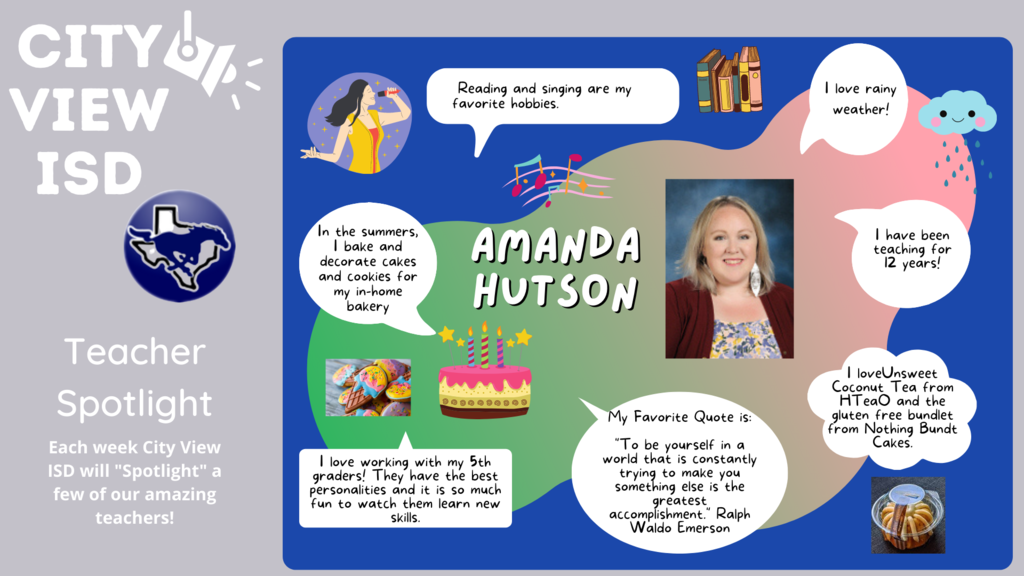 Track Area qualifiers!! Great job!! #gomustangs #movingontoarea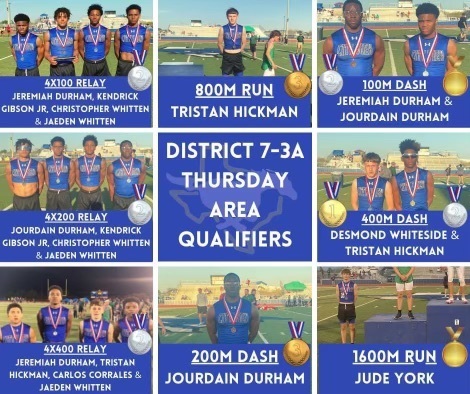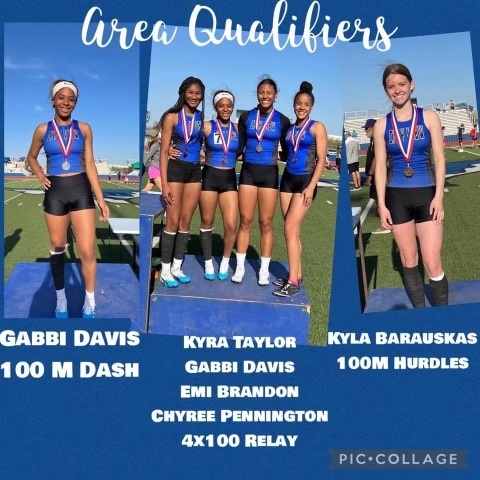 It is my pleasure and privilege to introduce Branson Spencer as our new band director. Branson not only brings years of experience with him but he is also an alumni of City View. We are very fortunate to have Branson joining the City View family!! #gomustangs #mightymustangband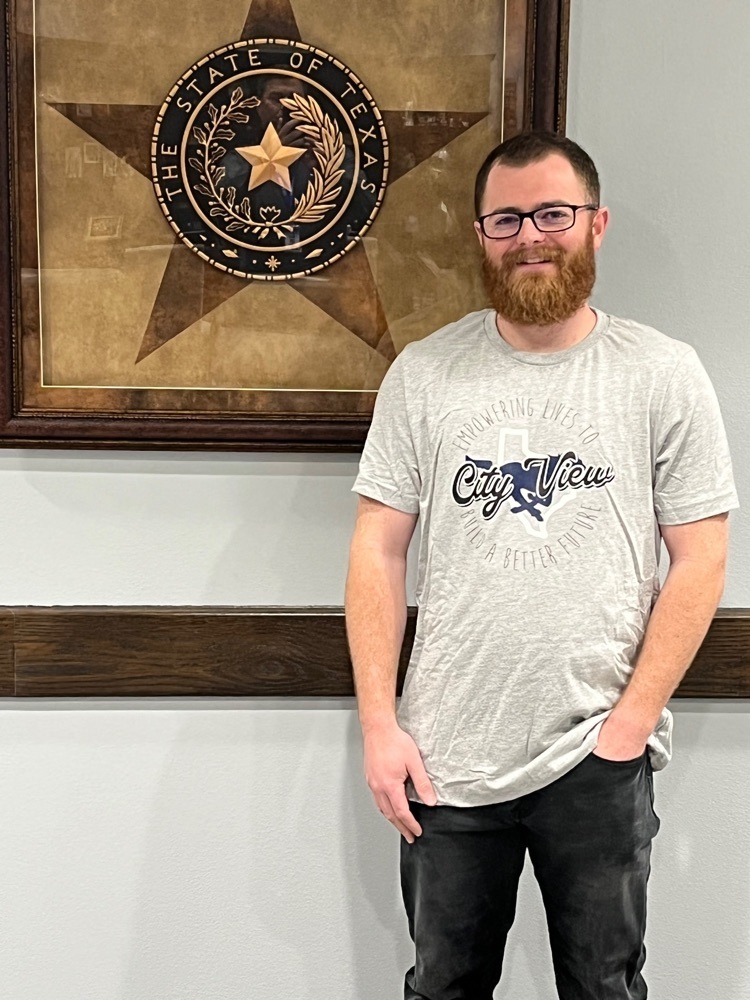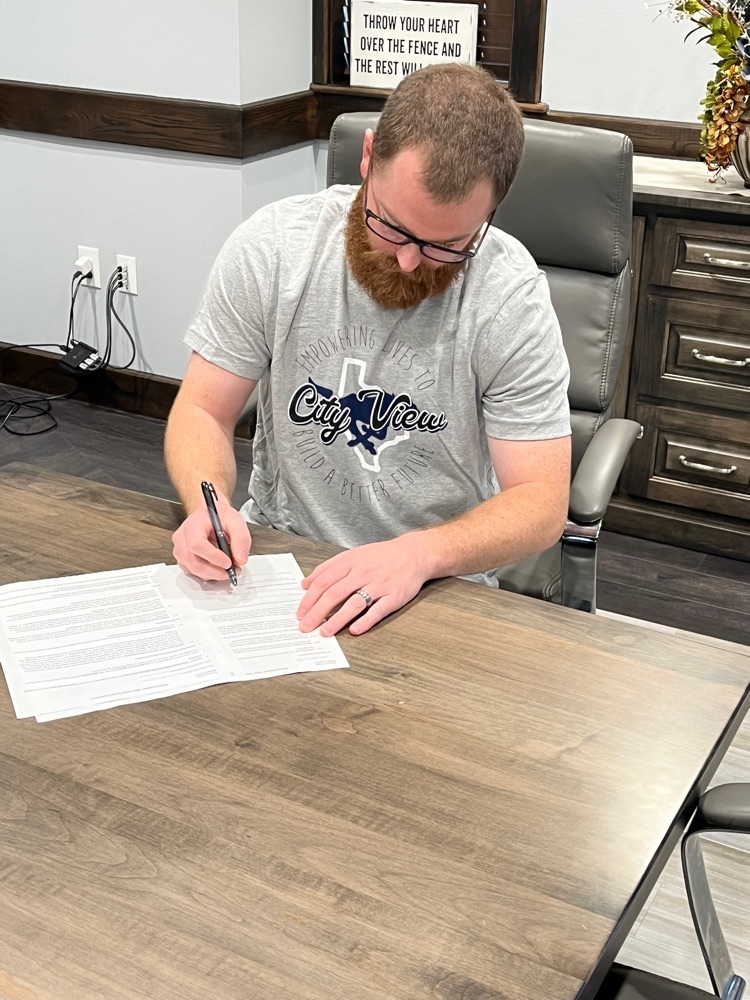 I am proud to introduce three new amazing administrators on our secondary campus for the 2022/23 school year. Jessie Thomas will be the Principal and Jennifer Sidlauskas will be one of our Assistant Principals, while Angela Jackson will be our new Jr High Counselor. We are very fortunate to find such high quality individuals to join our team. #gomustangs.#justkeepsgettinbetter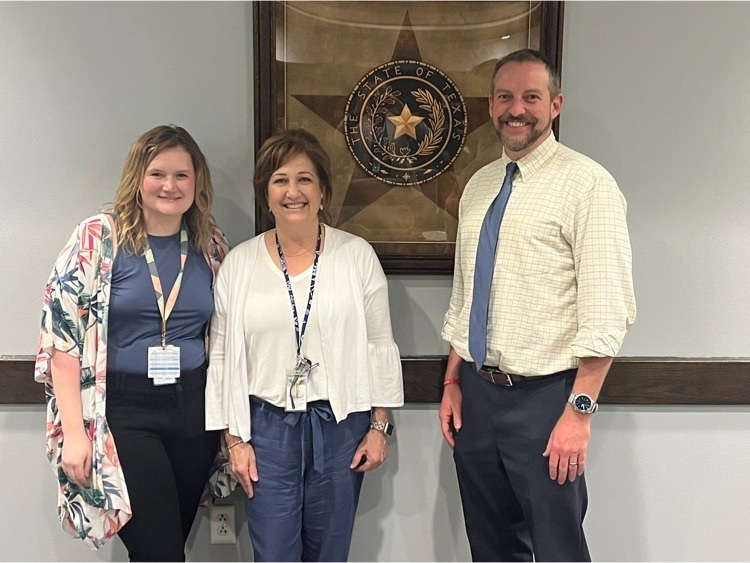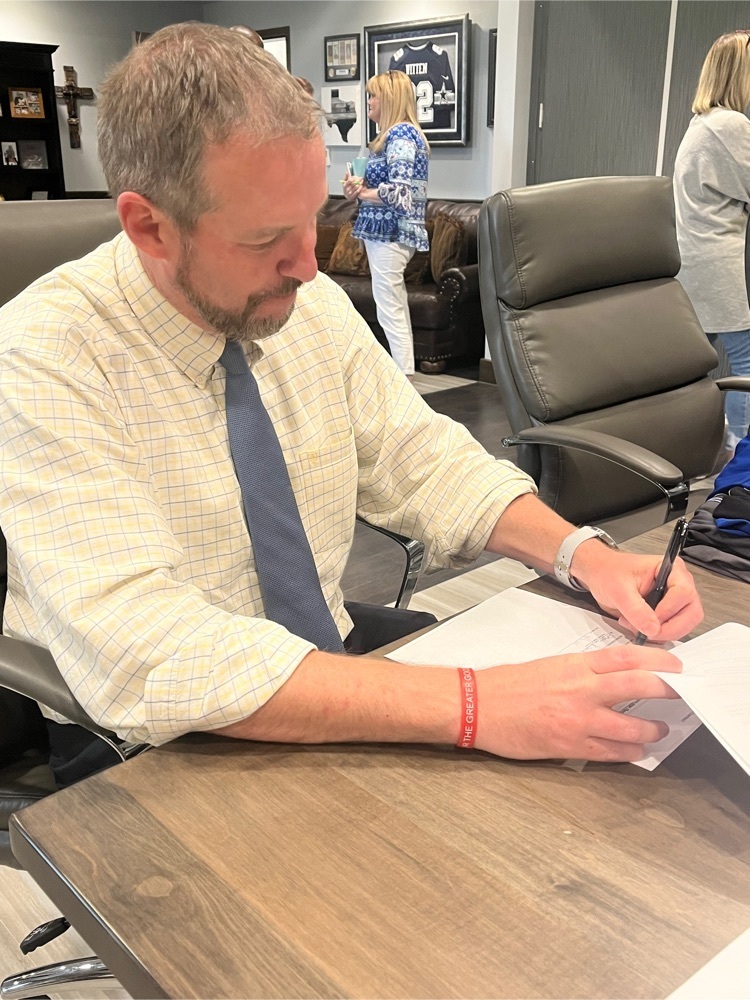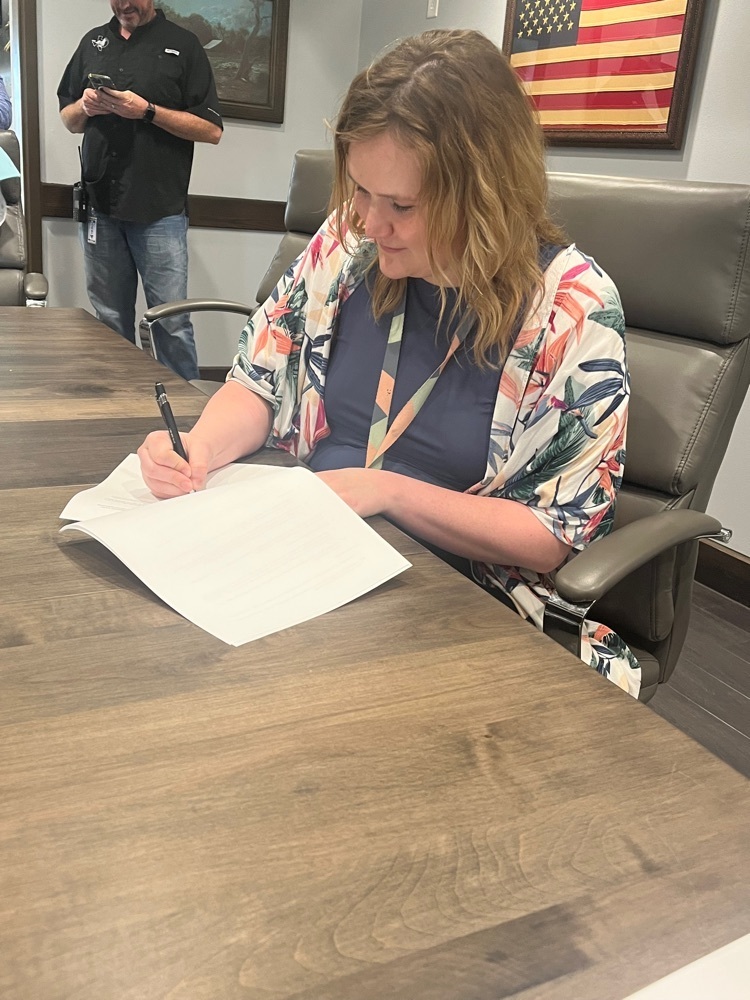 It's time for this weeks City View Teacher Spotlight!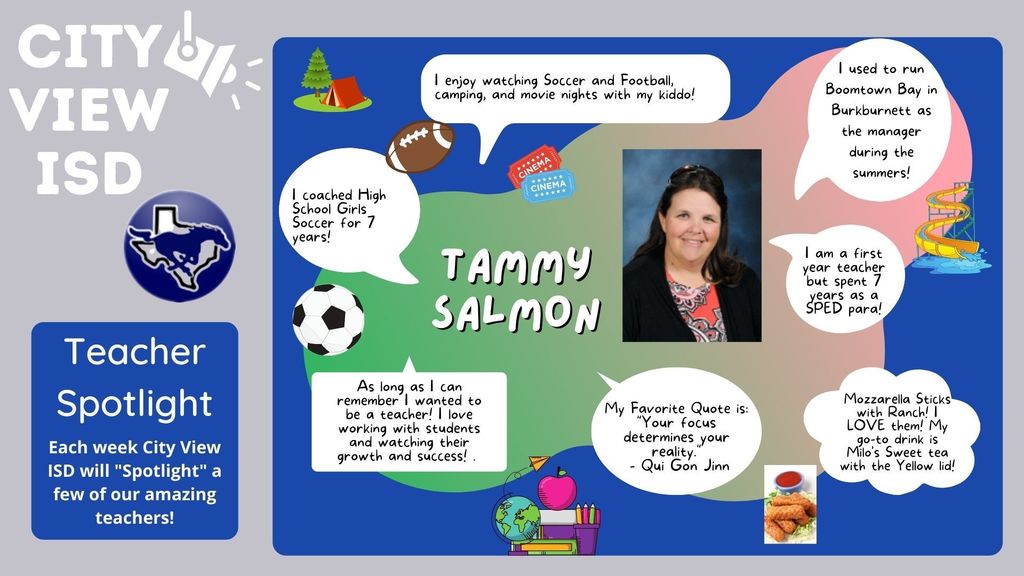 Time Change!! The parent meeting for current 8th graders has changed from April 19th to April 20th.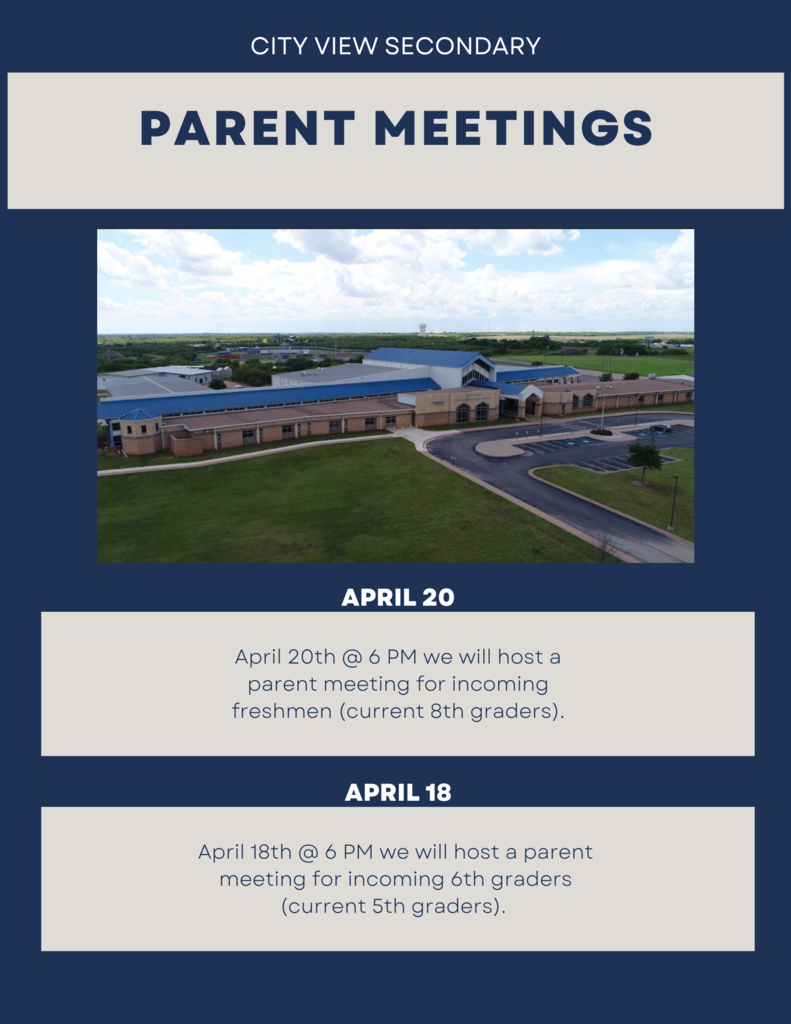 Save the Date: ALL IN 2022 Virtual Parents and Families Event Friday, May 6th Reserve La Fecha: ALL IN Evento Virtual Para Padres y Familias 2022 viernes, 6 de mayo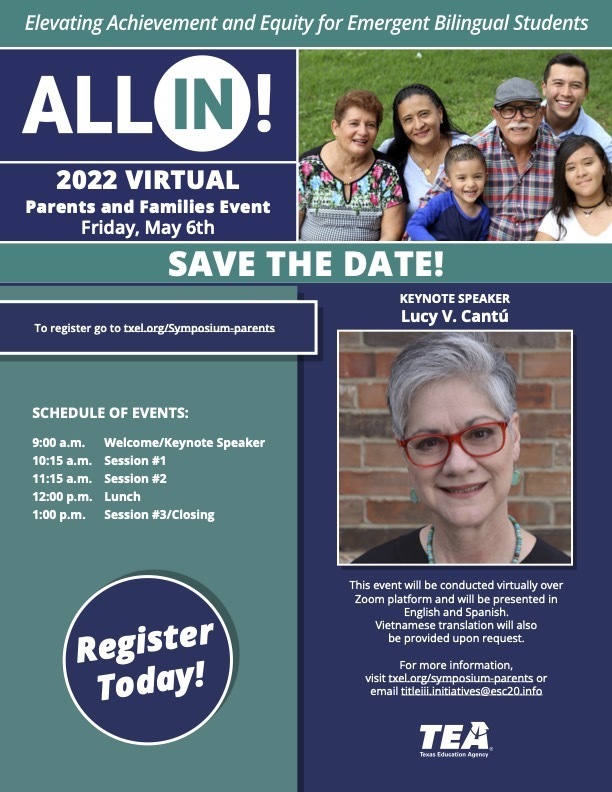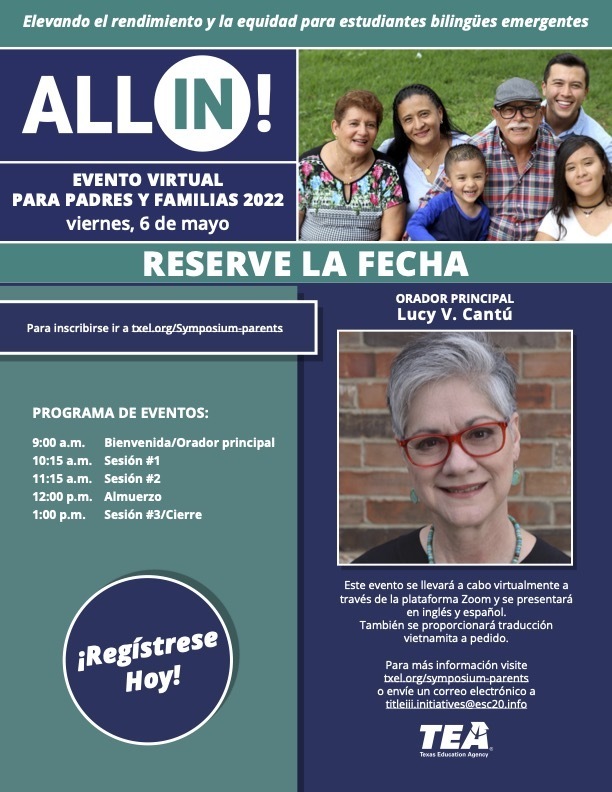 Our Crime Stoppers student board visited the police department with Chief Collier yesterday. #gomustangs #fightcrime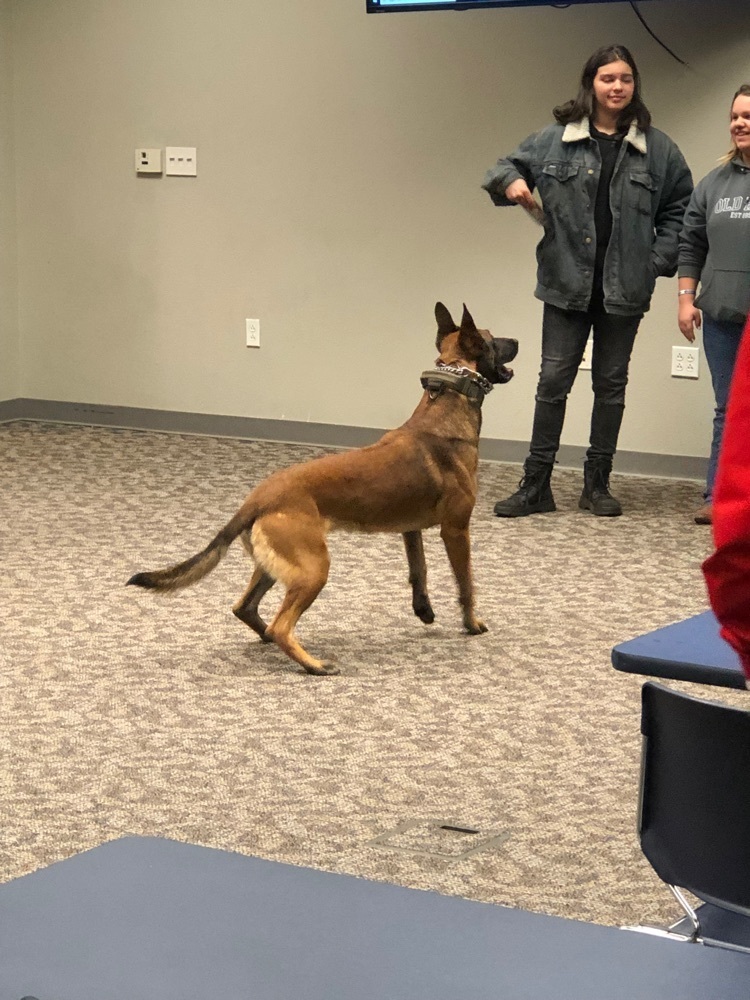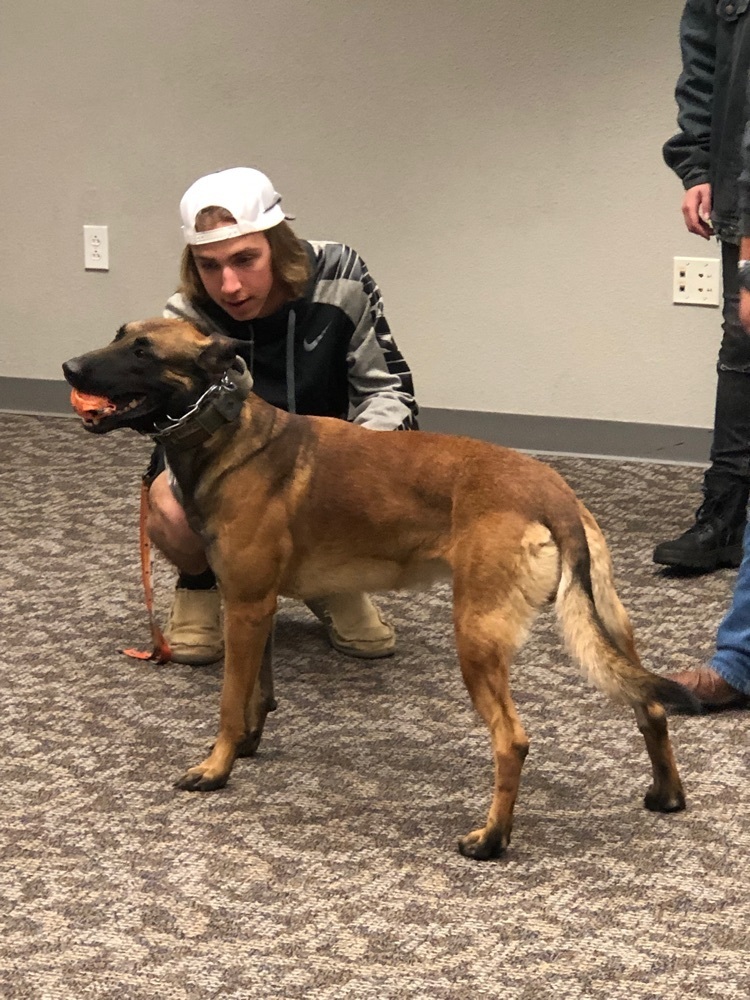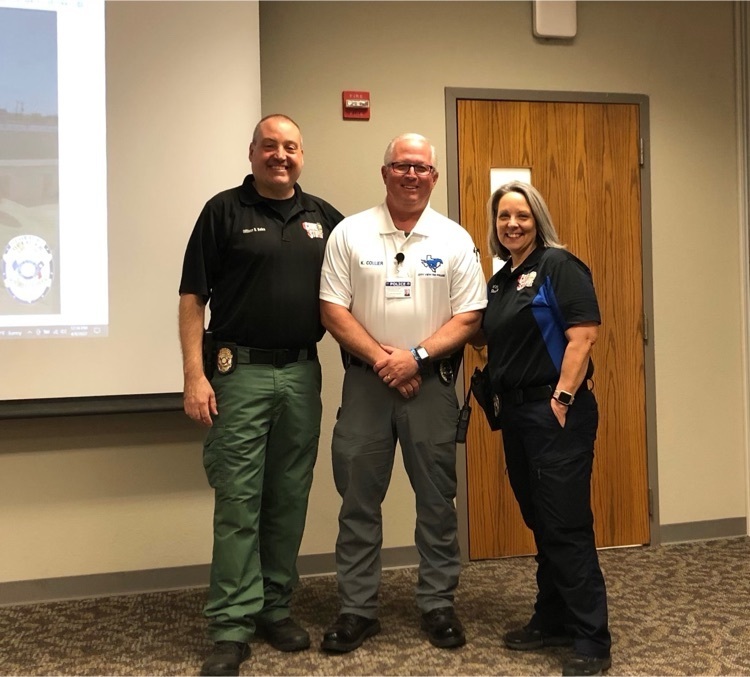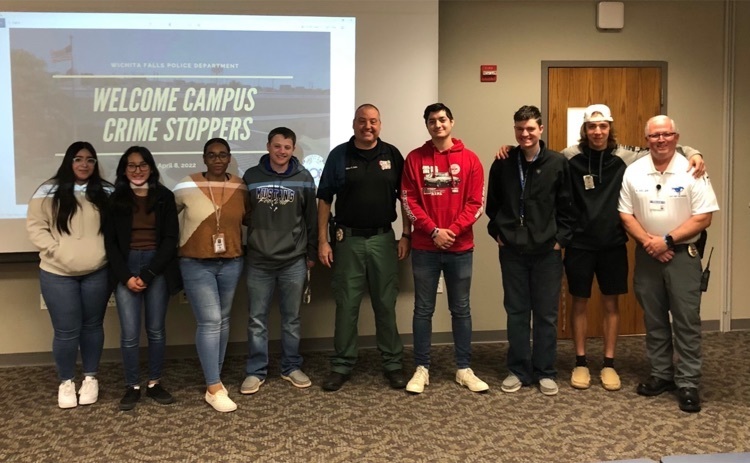 Several of our FFA students competed in a welding competition yesterday. Jaxiel Marrero placed 1st in GMAW out of 157 entries and Emmanuel Huerta placed 10th in SMAW out of 203 entries. We also had 10 students receive their welding certification. Great job!! #gomustangs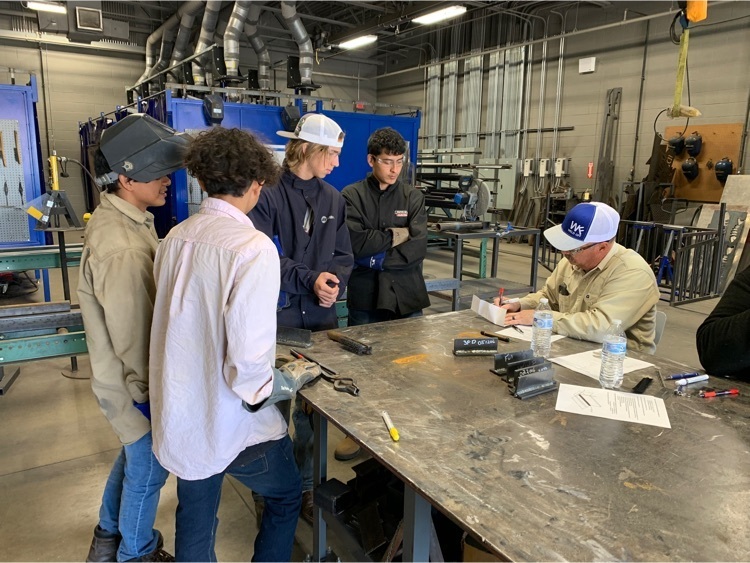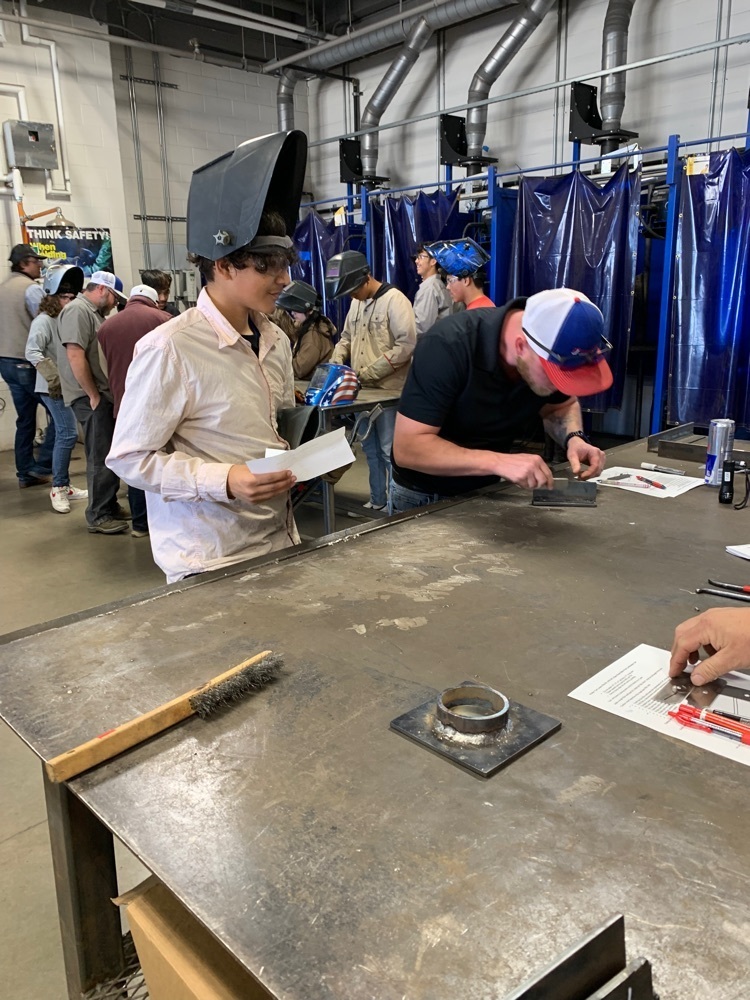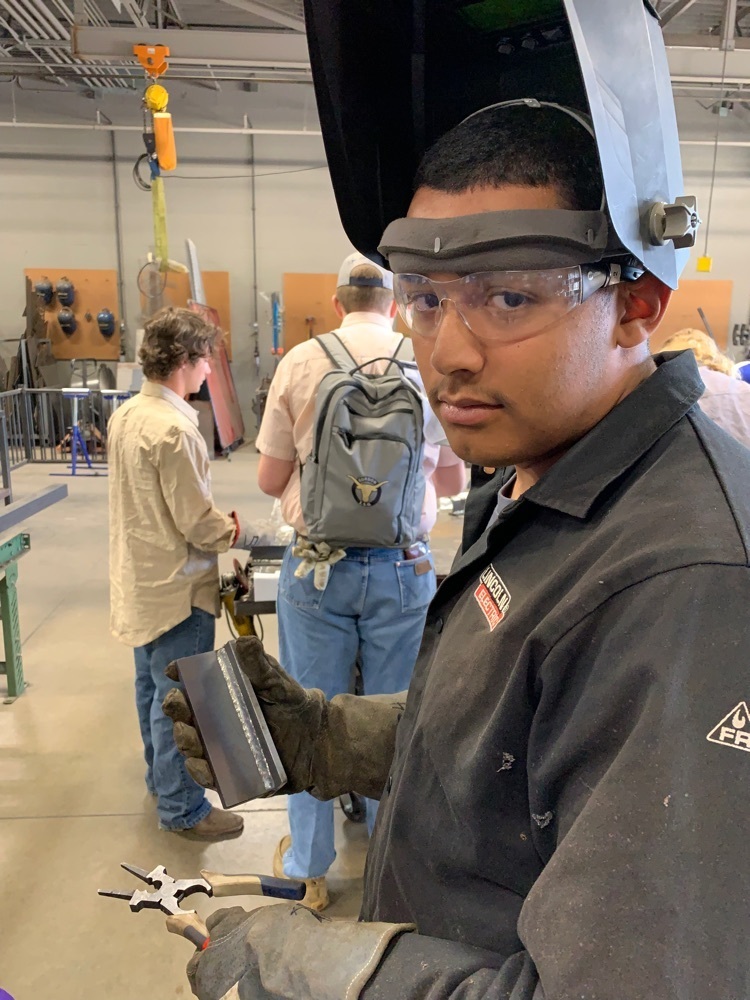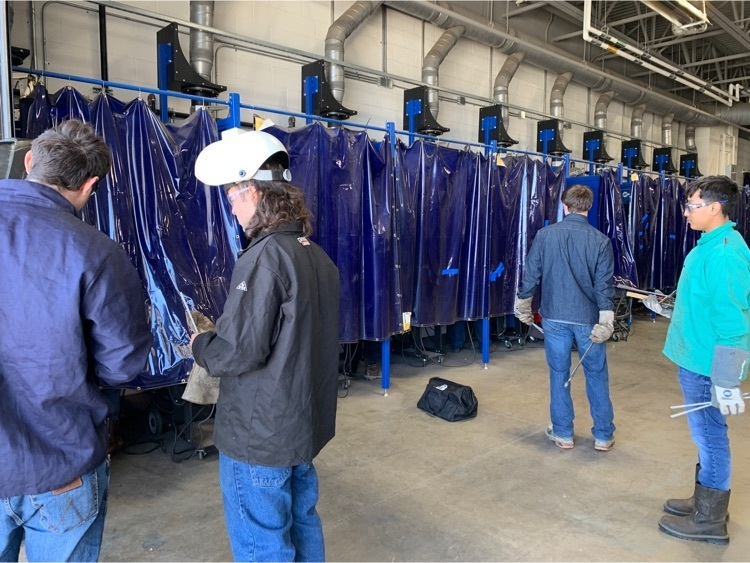 If you don't have plans tonight go support some City View students and have some fun!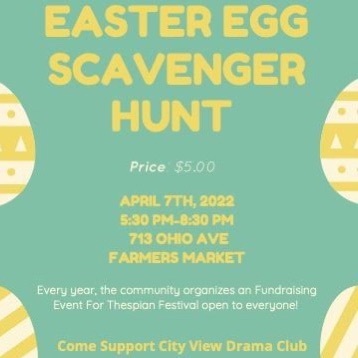 Time Change!! The parent meeting for current 8th graders has changed from April 7th to April 19th.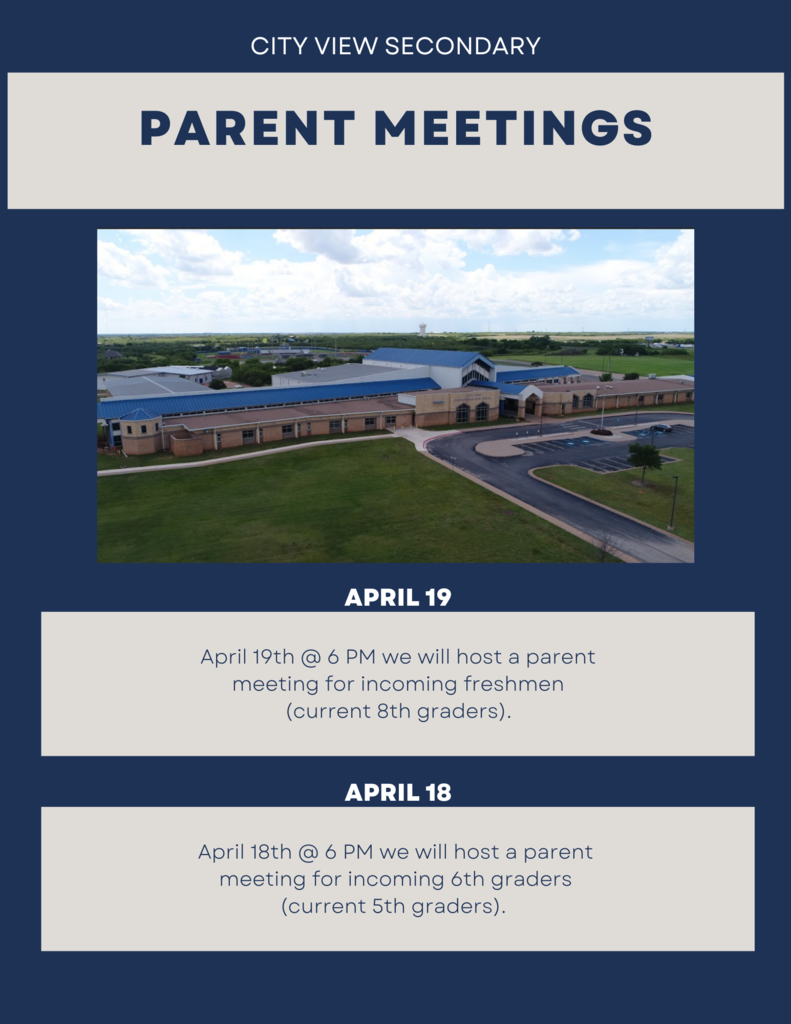 Wildlife CDE team placed 5th in area 4 and they are moving on to state competition. Kason Miller (7th high ind), Ariel Martinez, Aubrey Martinez, Kasidee Regouby, Presley Finn, Giovanni Portillo, and Nicholas Edmondson. Great job!! #gomustangs #wildlifeteamgoingtostate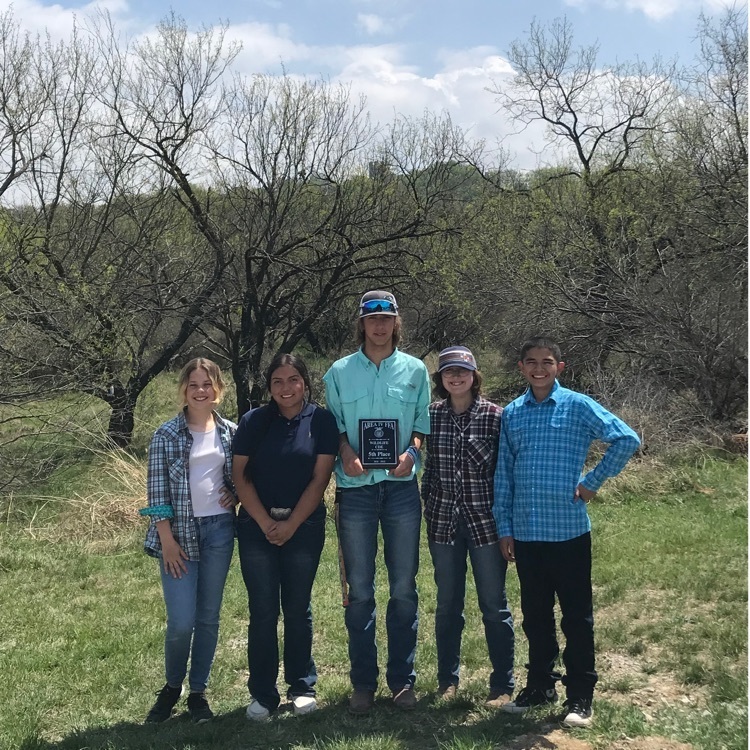 City View has three UIL academic teams moving on to regionals. The calculator, number sense, and science teams will be representing us in Abilene at the end of April. Great job students!! #gomustangs #academicscomefirst