Our Lady Mustangs Volleyball team is headed to the playoffs for the first time in 17 years. We are very proud of our team and their coaches. You ladies represented City View well and your hard work and dedication paid off!! #gomustangs #makearun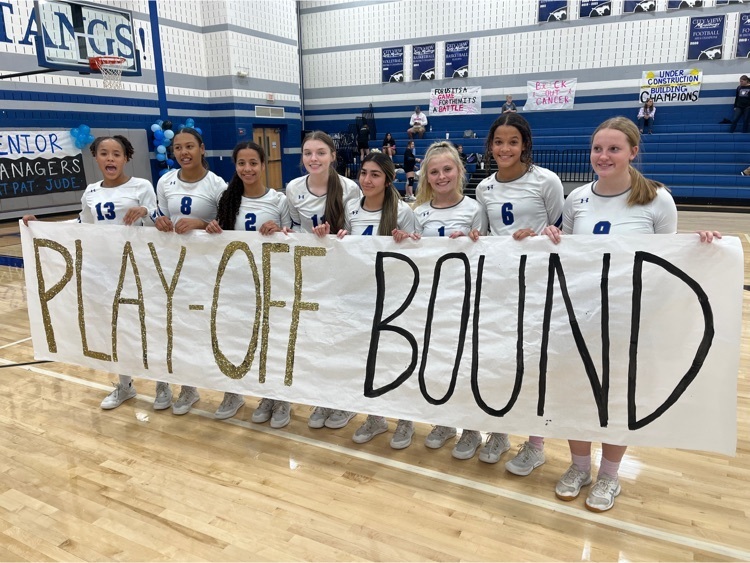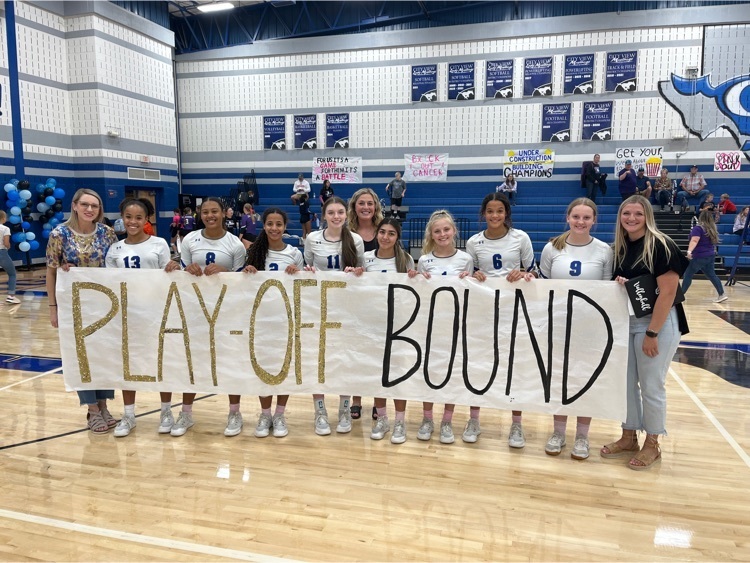 Congratulations to our Mighty Mustang Band on their great performance today at the UIL Regional band competition. Great job to all of our band students and their amazing directors. You represented City View well. Hats off to Coach Rudy Hawkins and his football boys. They were the only football team that showed up to cheer their band on. #gomustangs #schoolspirit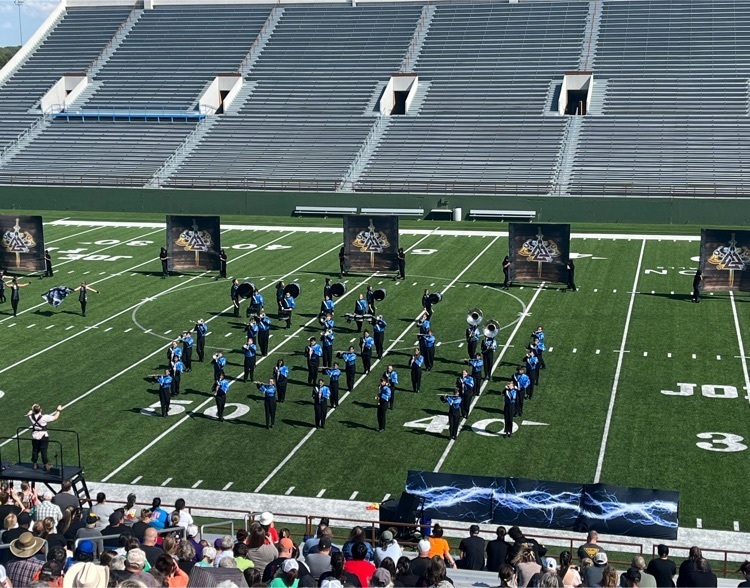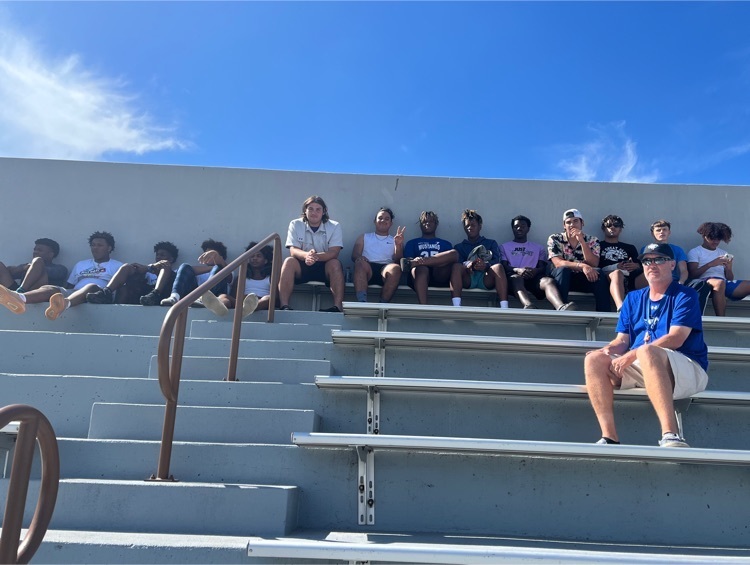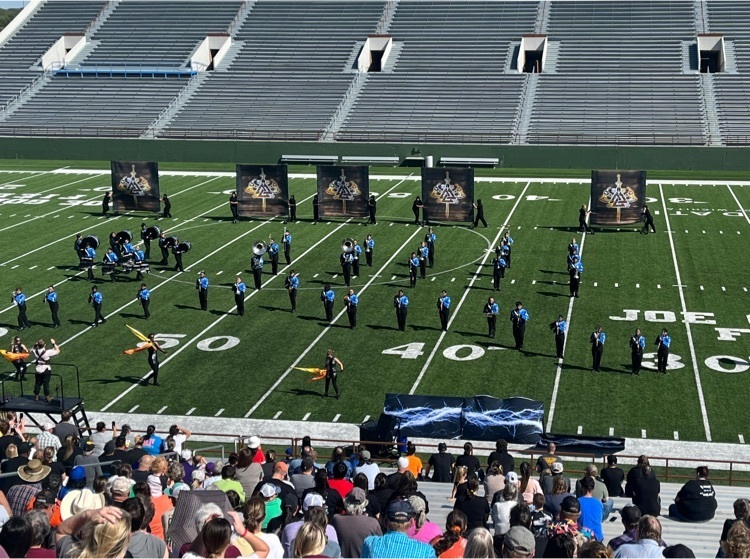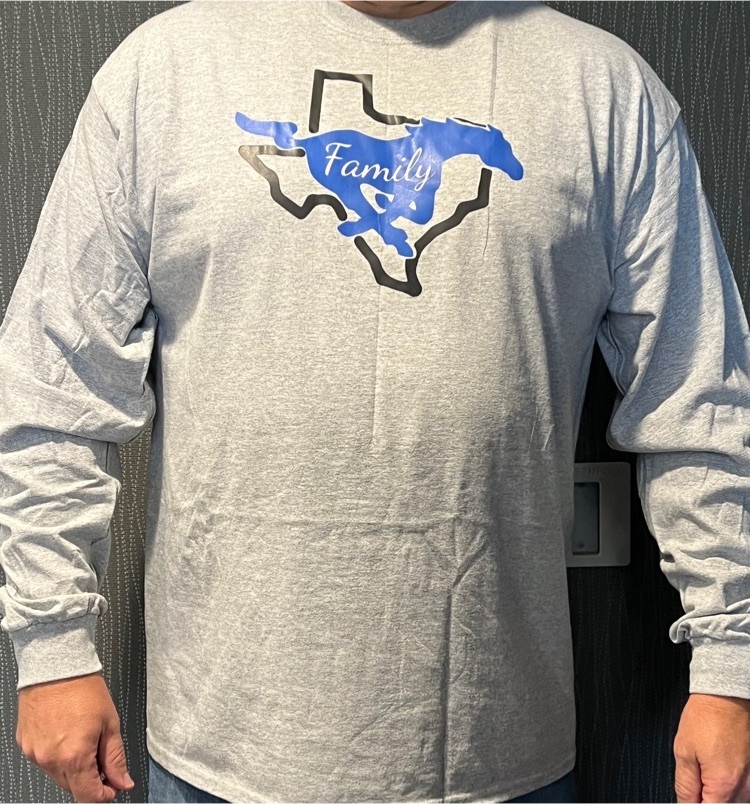 Save the Date! Parent teacher Conferences for all campuses will be November 7th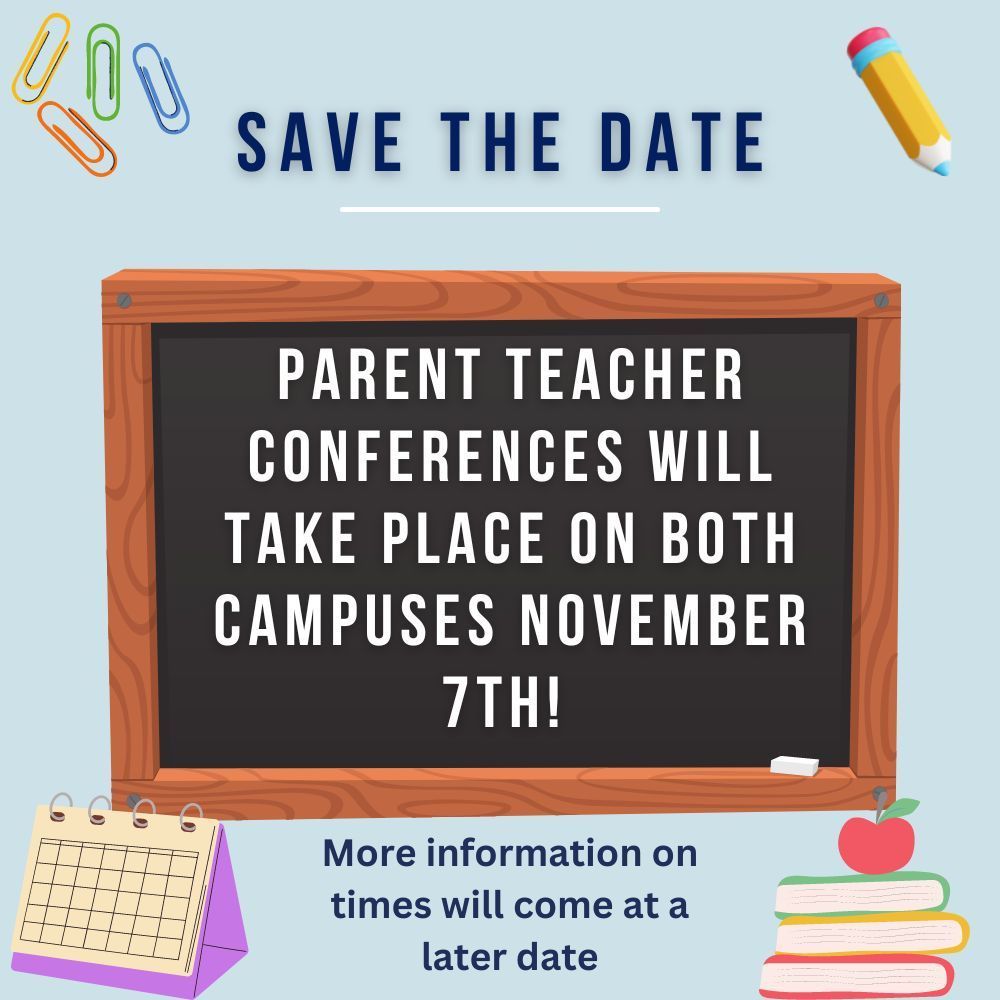 Just a reminder that there is no school for students on Monday October 10th!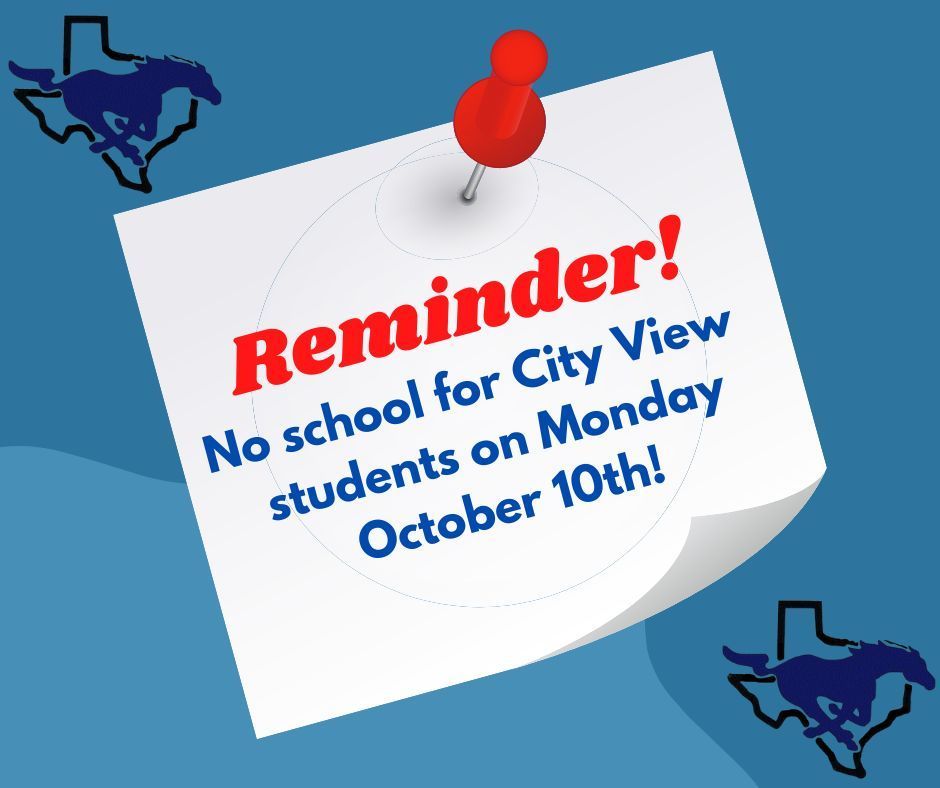 Don't forget to sign up for Our Mini Cheer Camp on October 15th!! Money and registration is due by October 5th.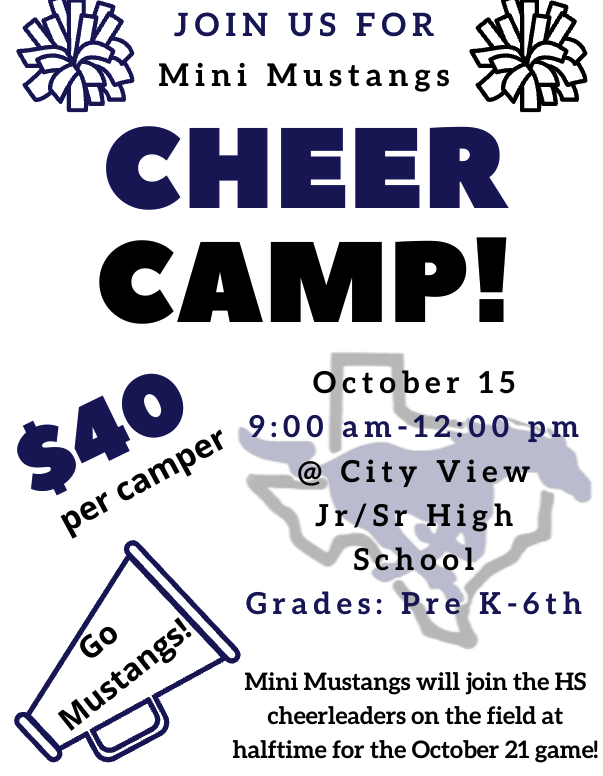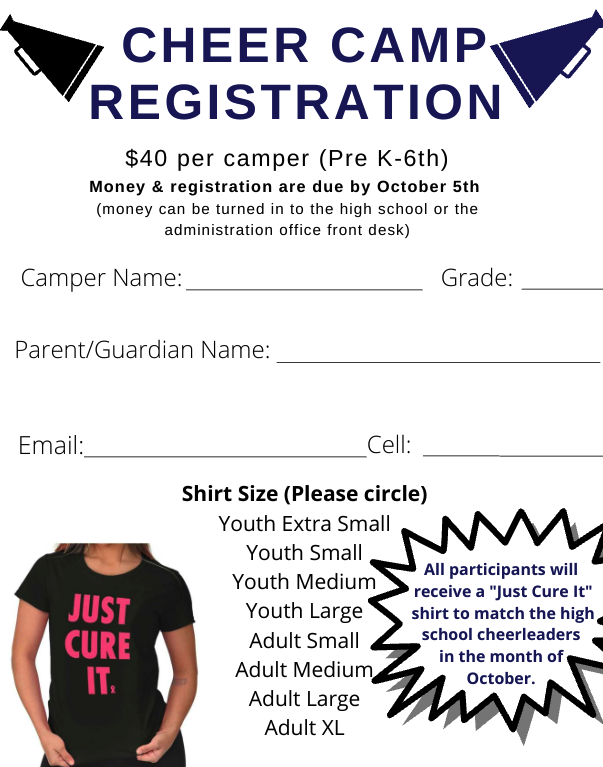 City View would like to welcome Cory Hickey to the City View family. Cory is joining our maintenance team and he is going to do great things for our school.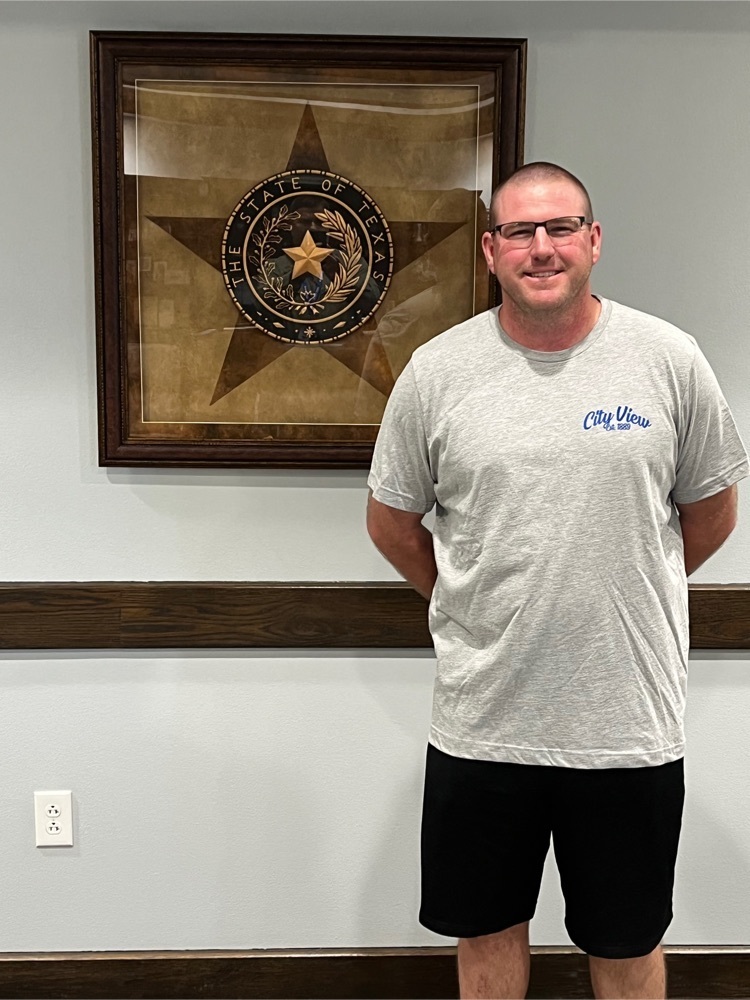 Hello Parents, As you know, we are setting up the Bus View program to help parents track their students bus routes. Please contact your campus office for the registration codes needed to set up your accounts.
Show your Mustang pride! Homecoming is next week!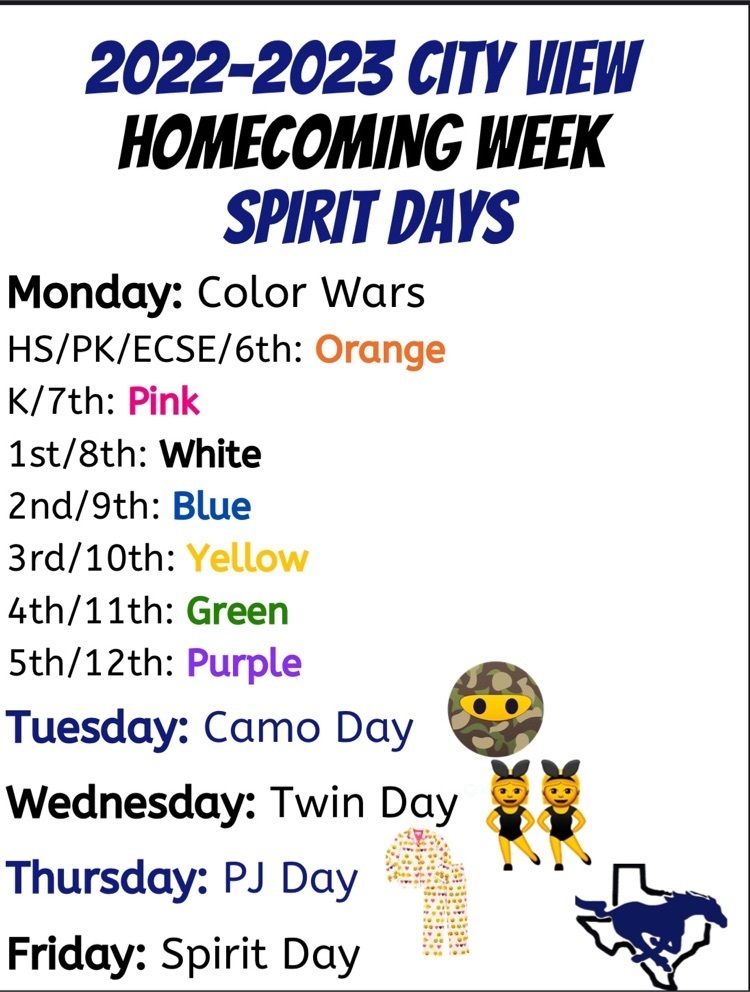 We want to welcome Colleen Rojas to the City View family. Colleen is our new district food service director. She is going to bring years of experience to City View's cafeterias. We know she is going to do amazing things for our students.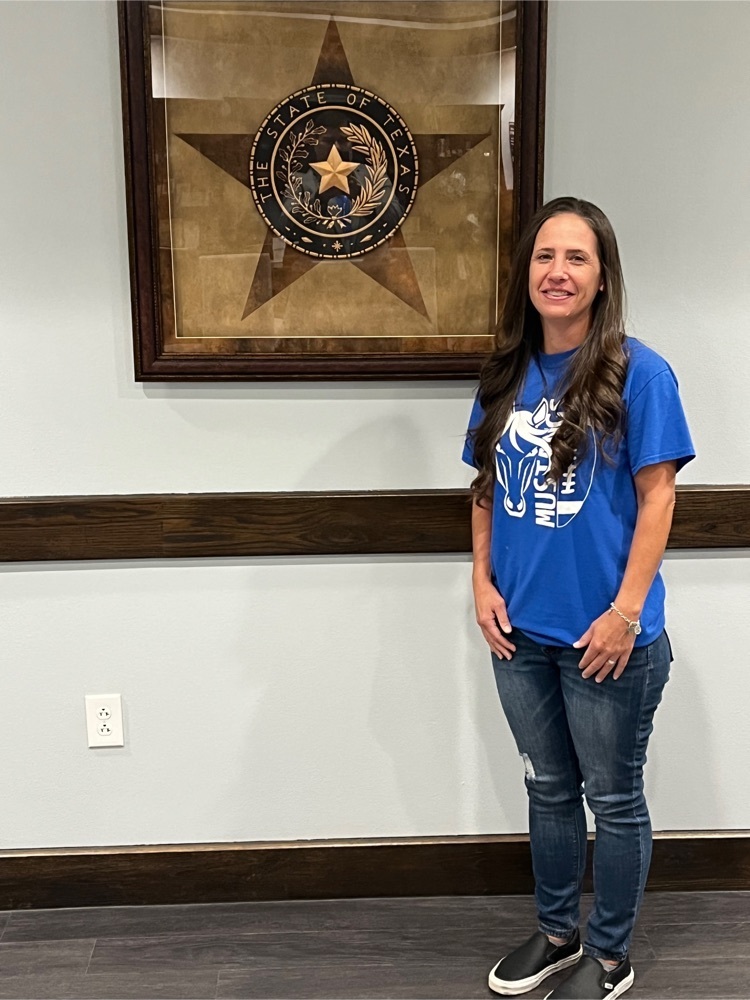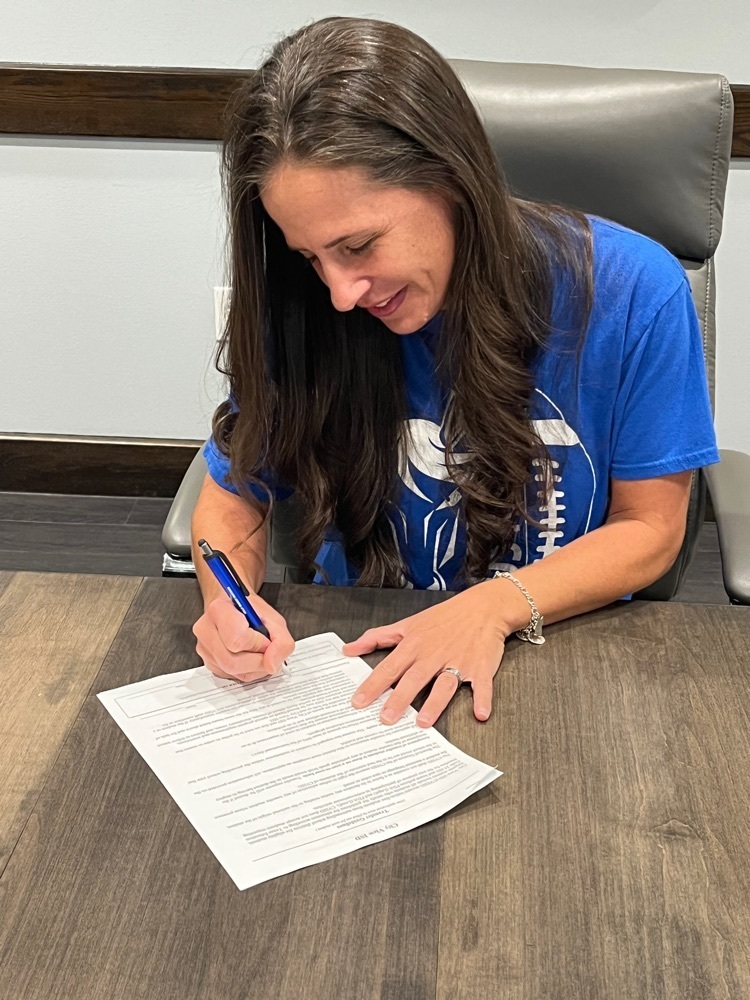 Chief Collier has National Child Identification packets available for families who would like one. You can place your cild's DNA, fingerprints, and picture on a card for police in case your child ever goes missing. The packets will be available in the front office on each campus.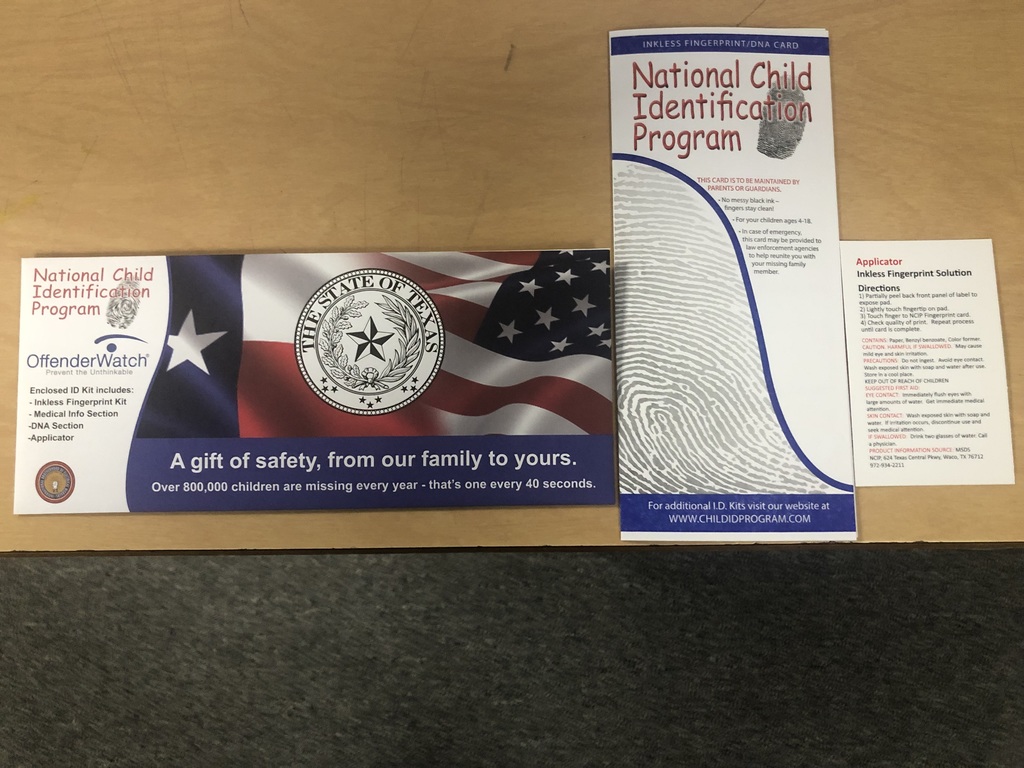 Join us for Mini Mustangs Cheer Camp on October 15th from 9:00-12:00!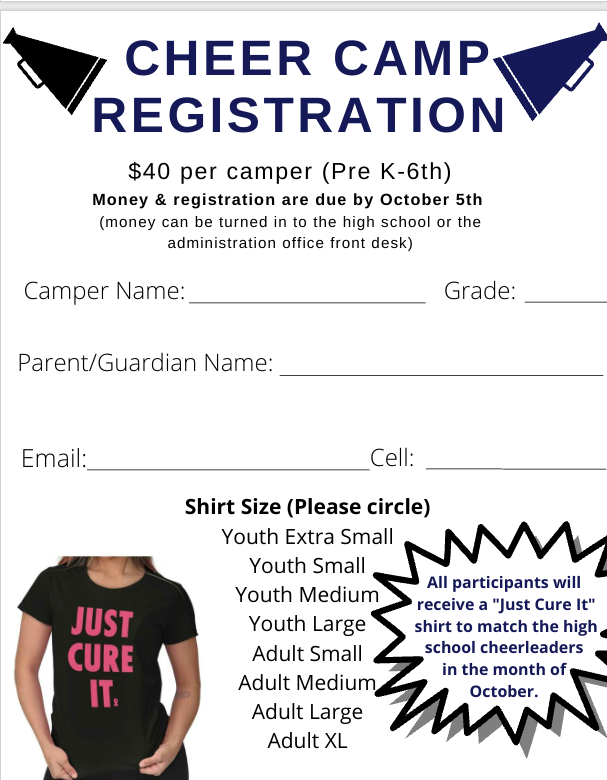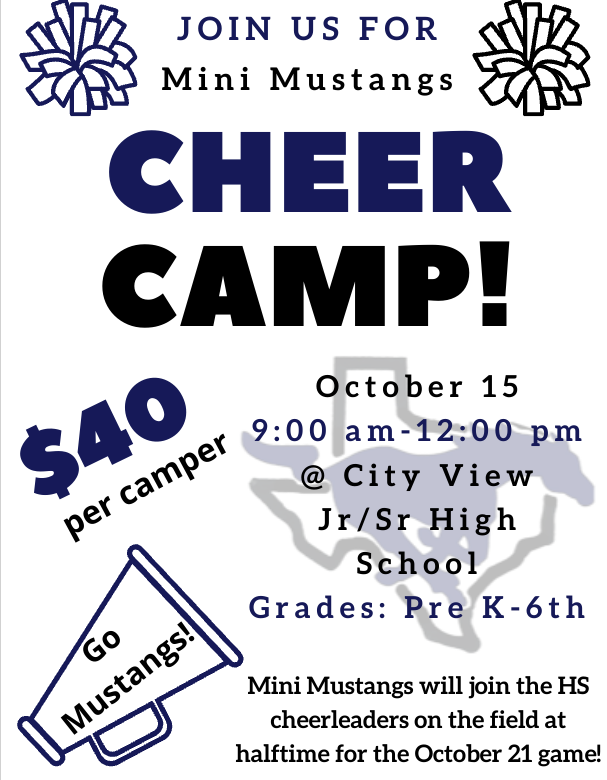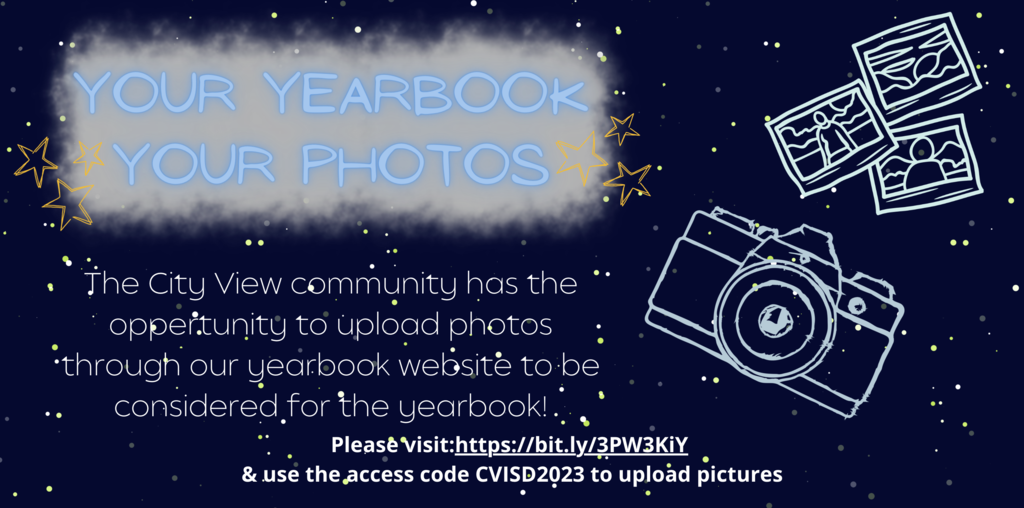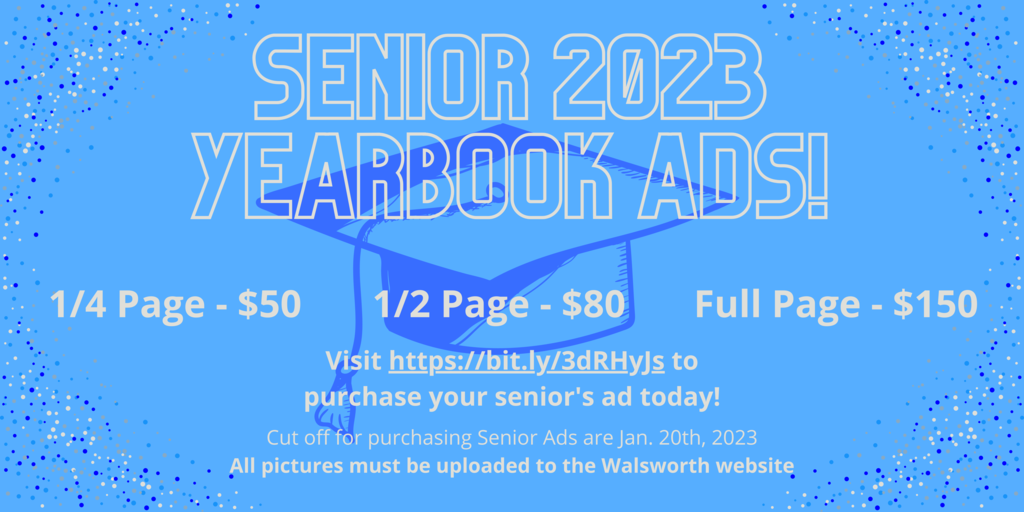 City View FFA is in full swing and we have plenty of upcoming events to share.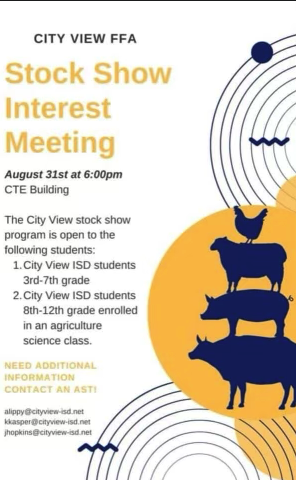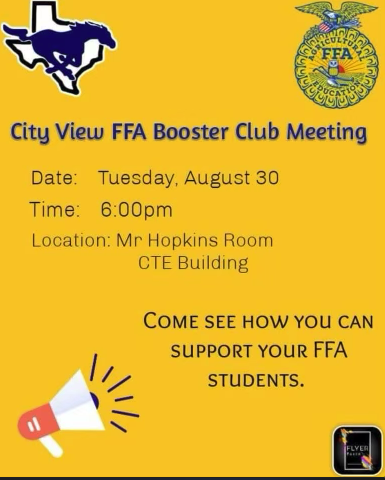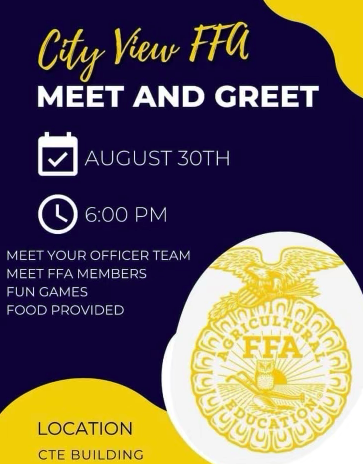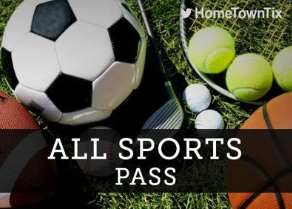 Ready for Meet the Teacher? The City View Theatre Department is! Stop by & see Ms. Toft for details on the Fall Play & pick up a script. You do not have to be in a theatre class to audition & no prior experience is necessary. We welcome both actors & backstage tech crew!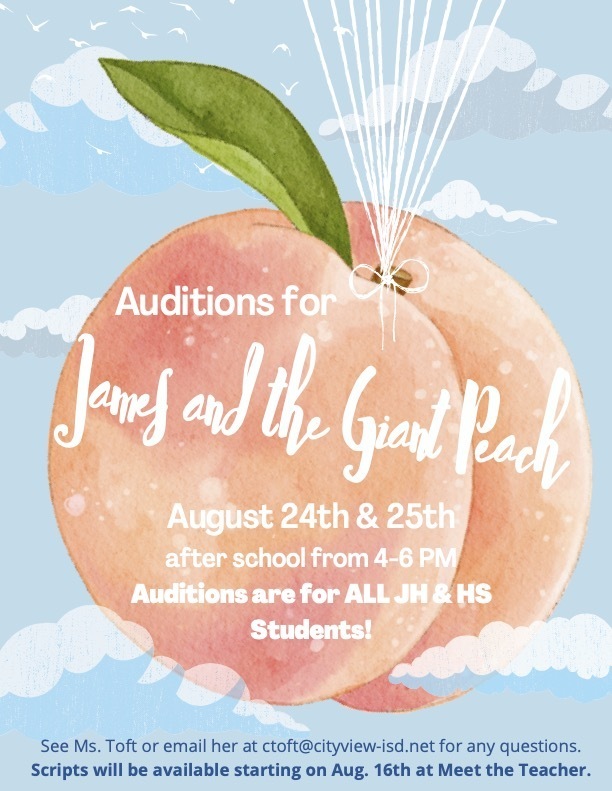 Meet the Teachers and Mustangs!!!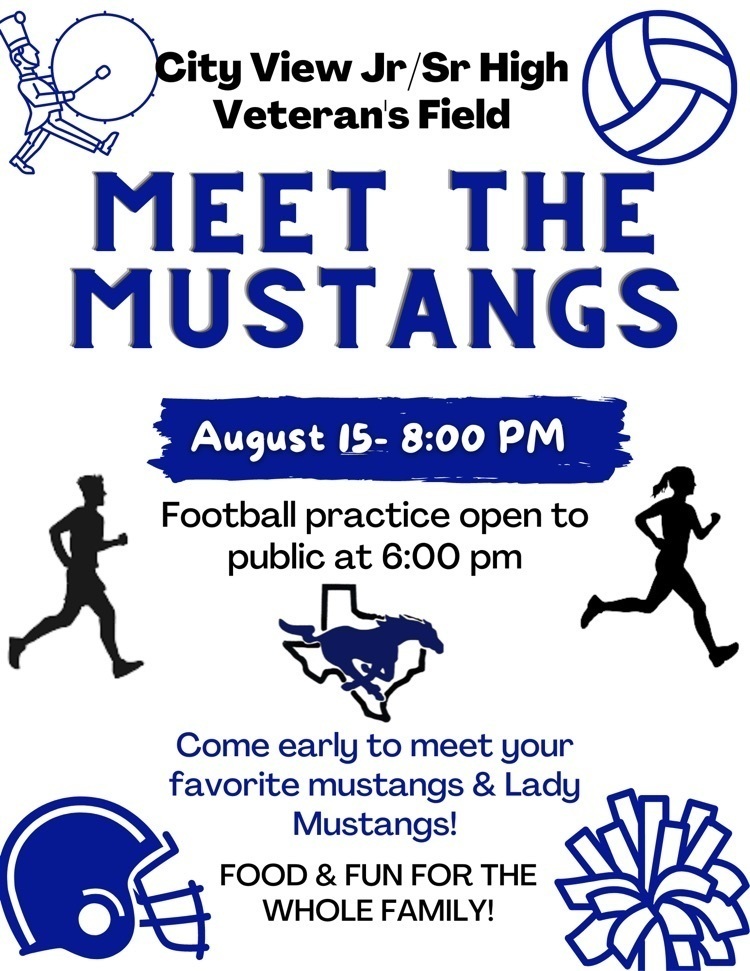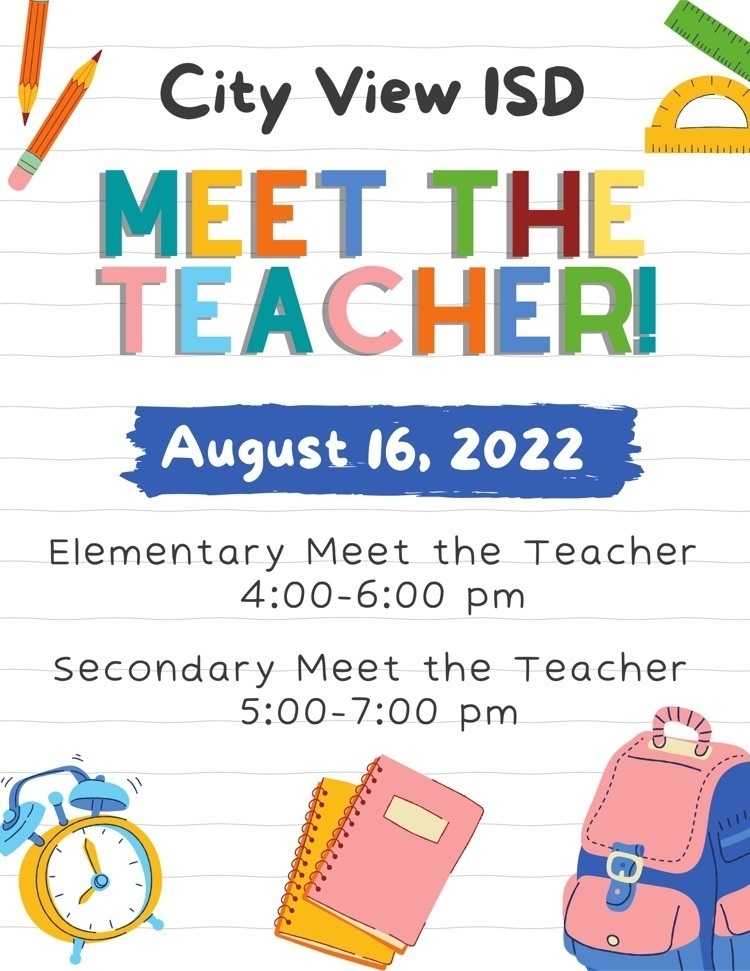 Free School Supplies and Backpacks!!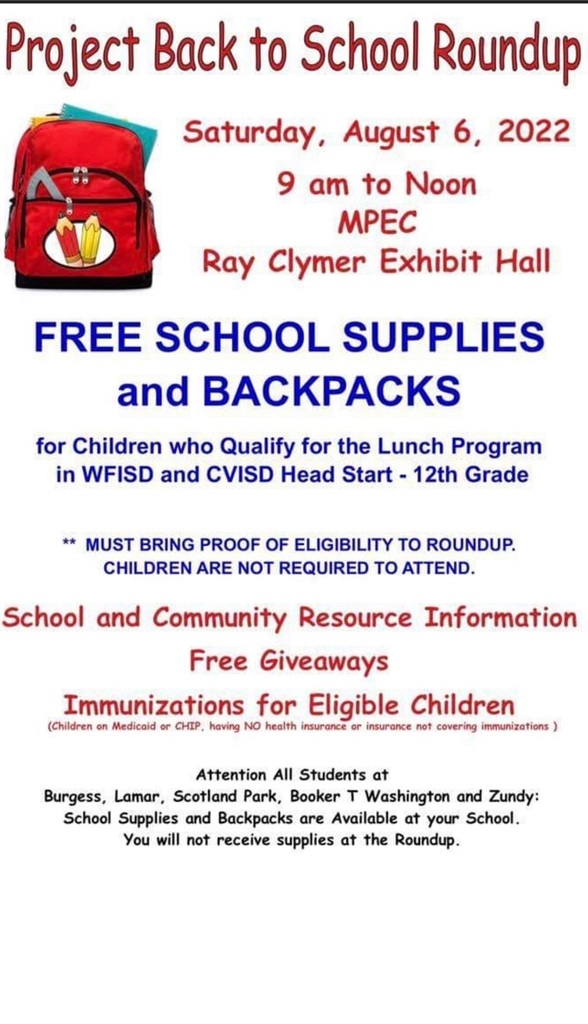 I would like to introduce Melissa Pennington to the City View family. She will be teaching Special Ed at the Elementary. #gomustangs.