I also want to recognize the hard work our Principles of Law Enforcement classes worked on their career posters. These students were creative and did a great job on these! We wanted to share these with our City View Family!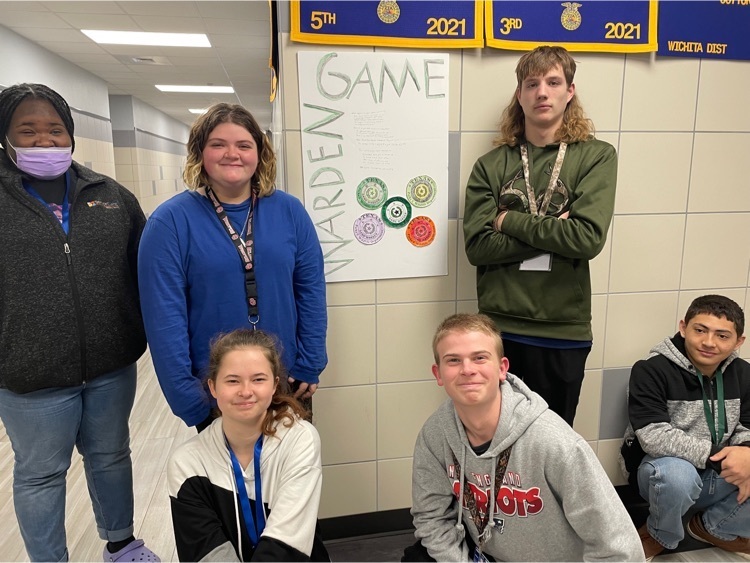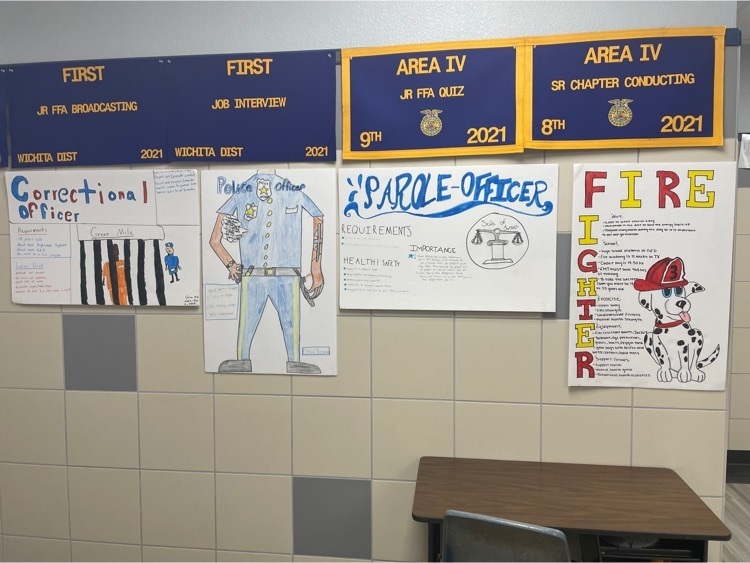 This week in our Law Enforcement I class, we are discussing and learning the importance of Crime Scene Sketching. How important details are in an investigation. I wanted to show our City View Family how hard our students worked on their sketches. Great Job to these students!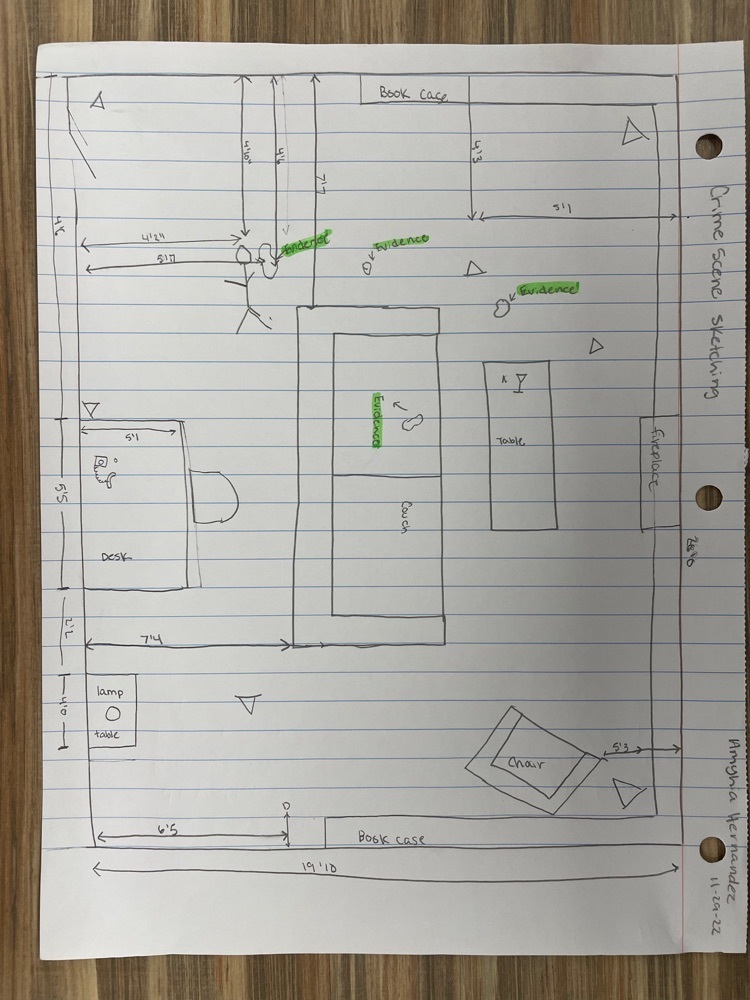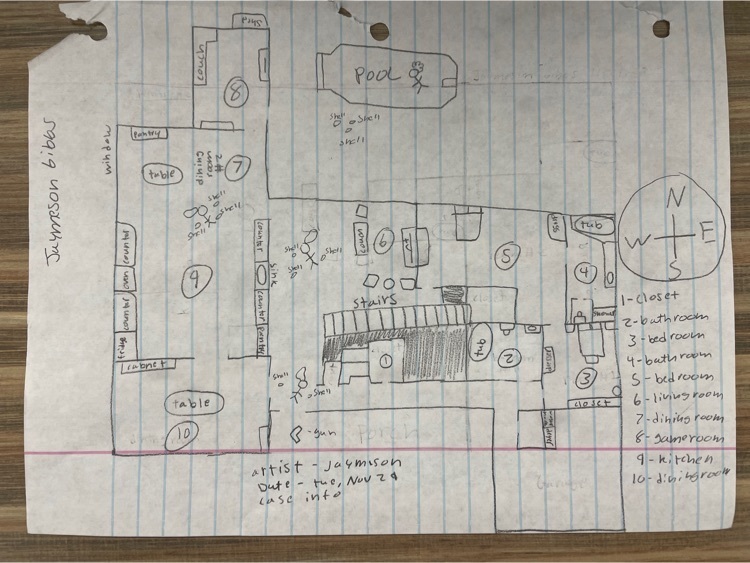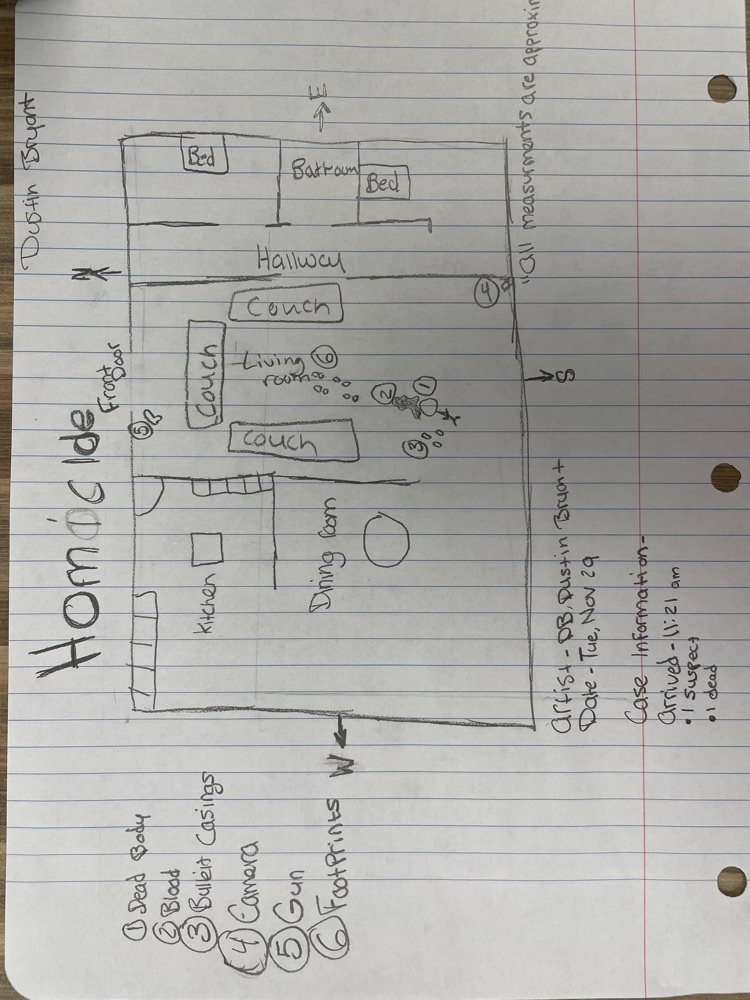 Students competed today in the Boyd FFA Build Off Contest. Given materials, a plan and 3 Hours, students had to construct a fire pit. The team placed 7th out of 17 teams represented by 10 different FFA chapters, and won the award for Best Fire Poker!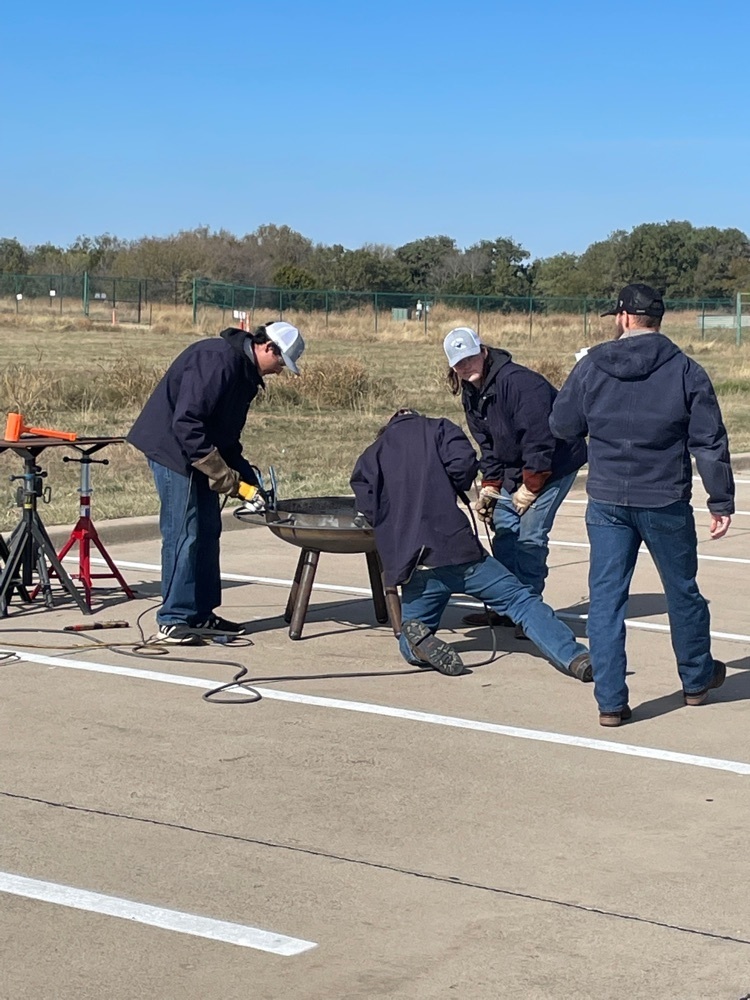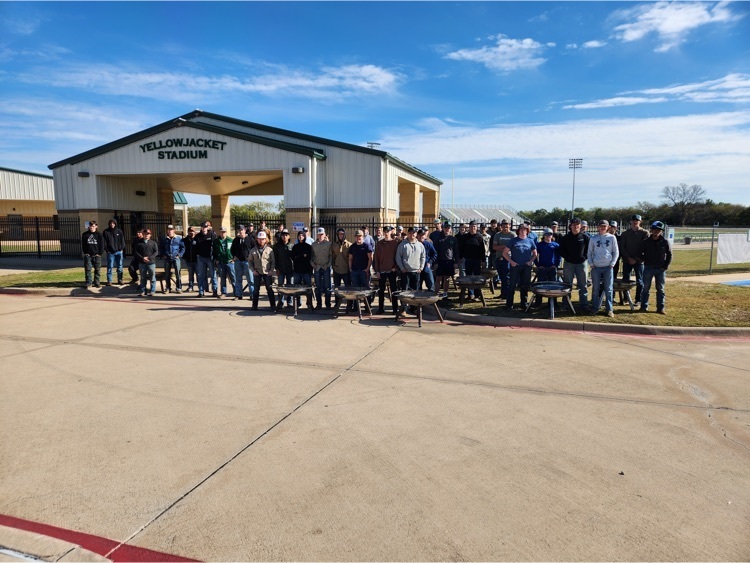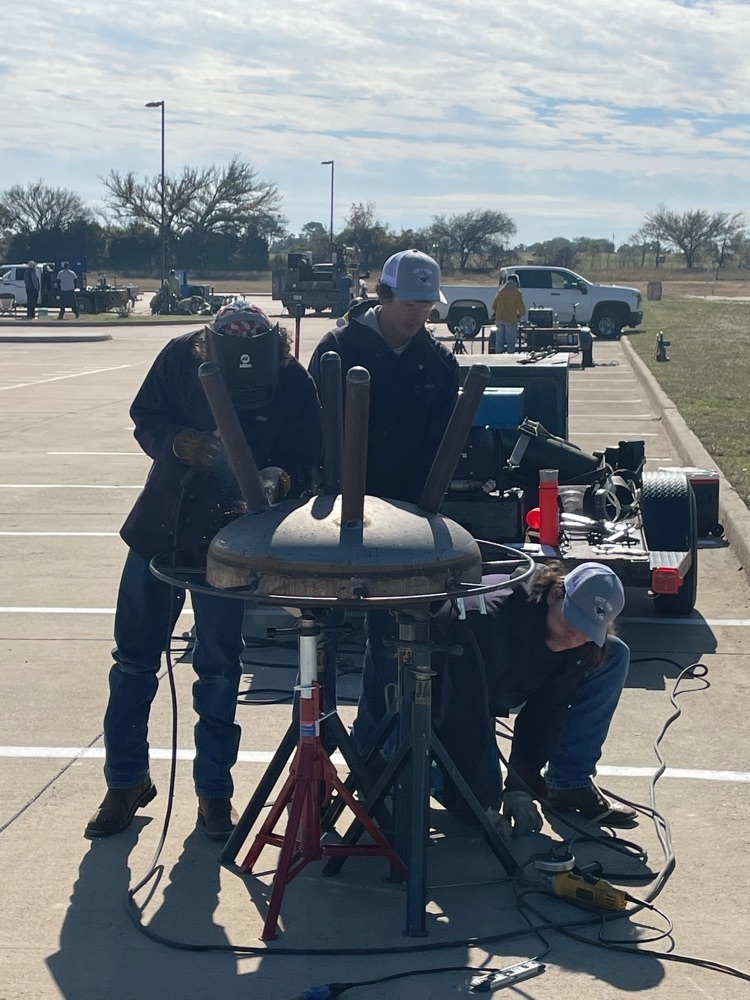 The Principles of Law Enforcement classes are working on a Poster Project! They are to create career posters with all requirements for the chosen career in Law Enforcement and make it appealing! There is a lot of creativity in these classes!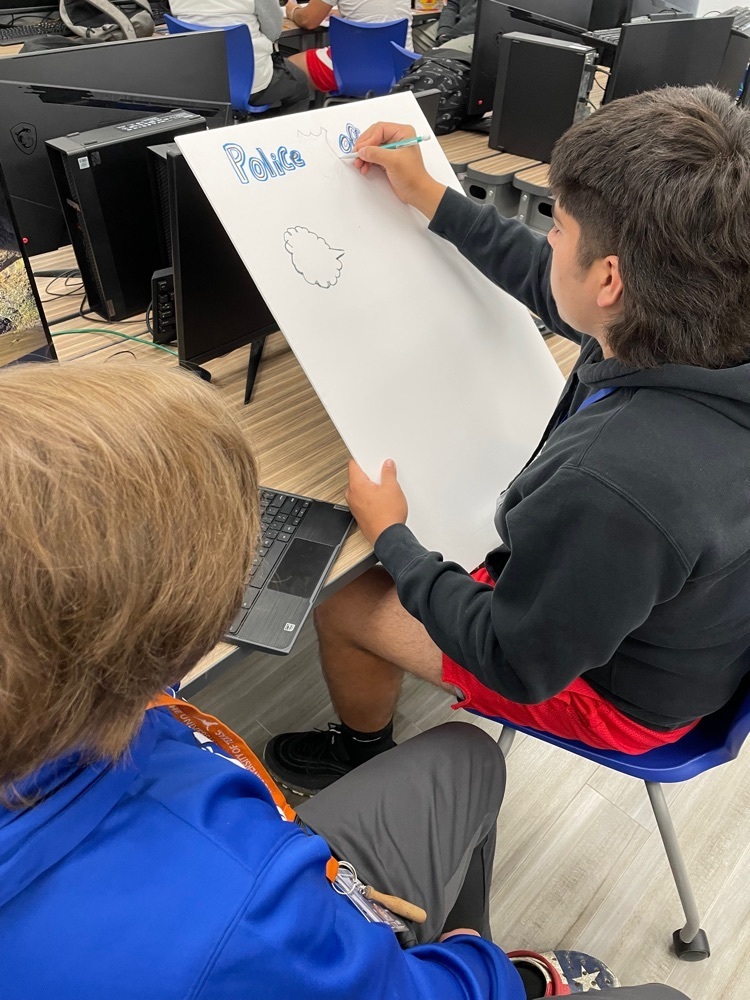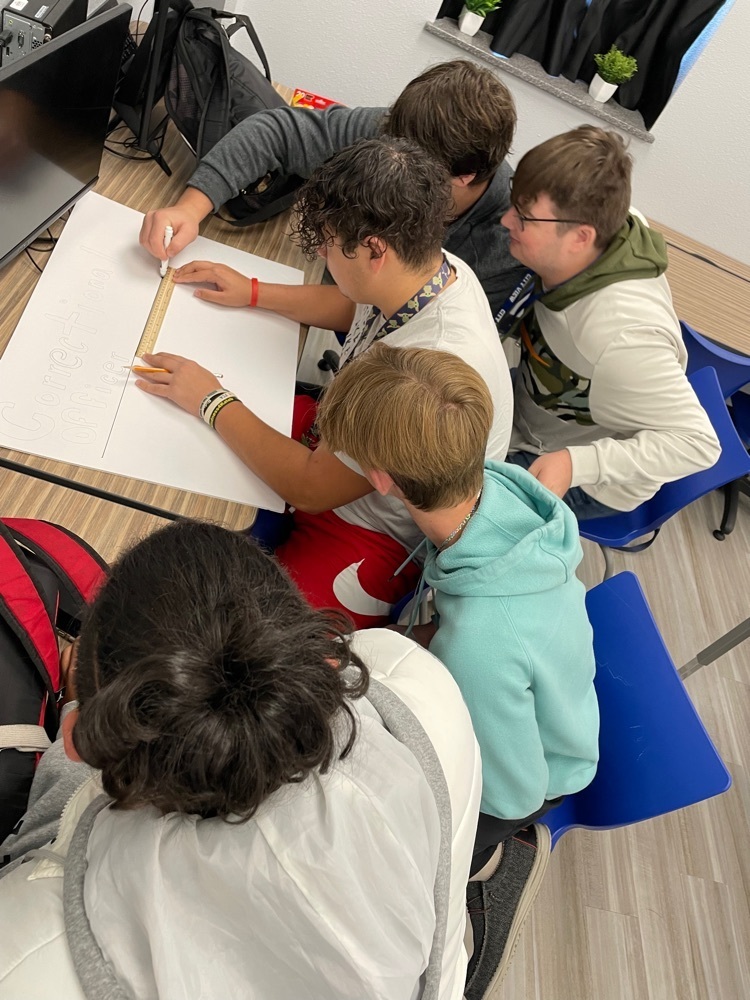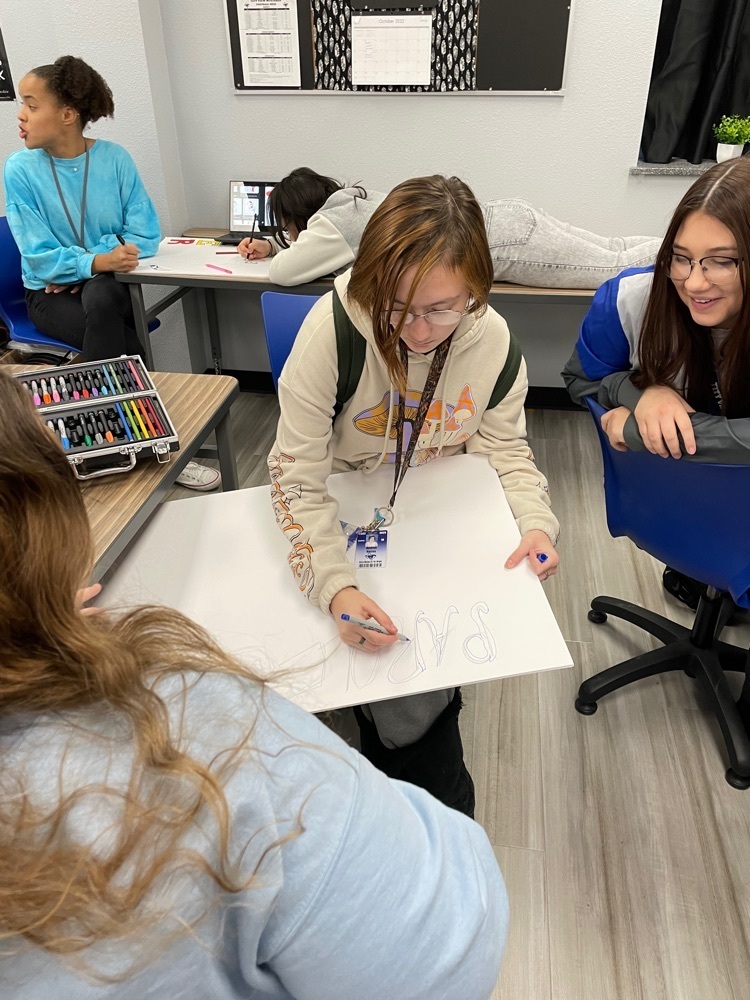 All I can say is WOW! We have received an abundant amount of orders for the "Kindness" T-Shirts! This is great!! We are getting these done ASAP! If there are any questions or concerns, please feel free to contact me via email. That is the fastest way for me to respond.
Cgarcia@cityview-isd.net
Stay warm everyone! Mrs.Garcia
If you missed out on the City View FFA Seitz fundraiser you still have a chance to order and support the chapter. Please use the link to the online D2D Marketplace. Items will be shipped directly to your door just in time for the holidays! Use the link to access the store:
https://olegusmercantile.weebly.com/d2d-marketplace.html#/
FFA entry night will be Tuesday November 8th starting at 5:00pm in CTE 3. Students need to bring their laptop to complete online entry's. Students also need to have completed quality counts prior to attending entry night. Please contact an AST if you need additional information.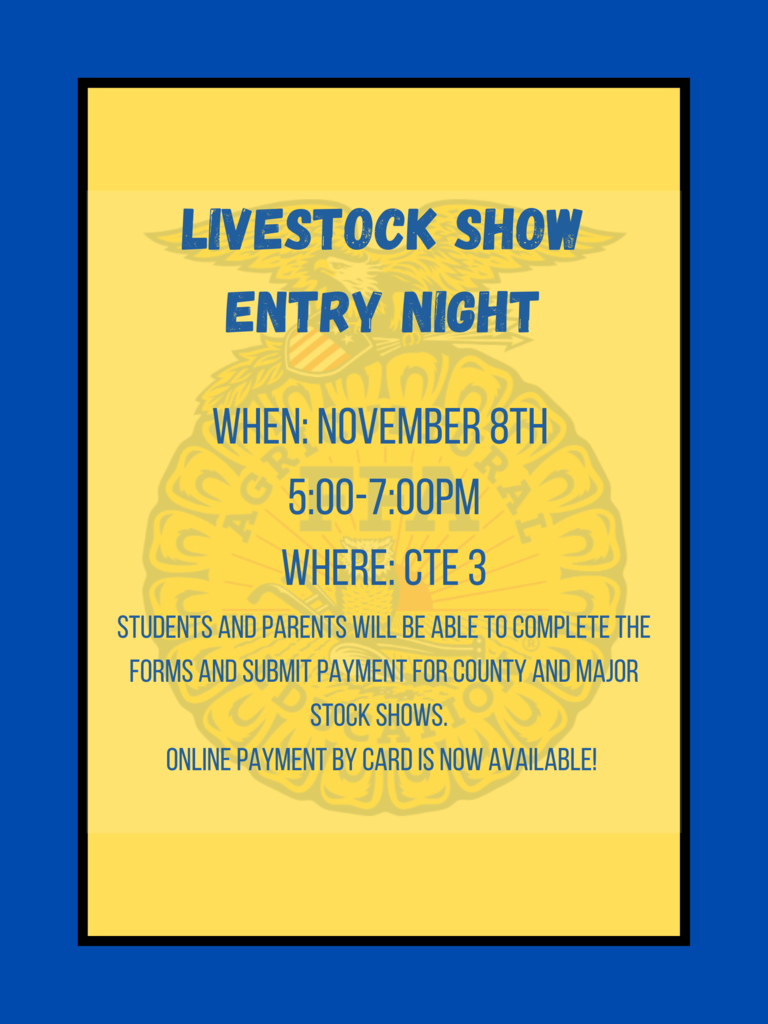 Today, 46 City View FFA members traveled to Tarleton State University in Stephenville to compete in various Leadership Development Event contests. They have worked extremely hard this year prepping for contests. We want to thank everyone for your support of our FFA members! Go Mustangs!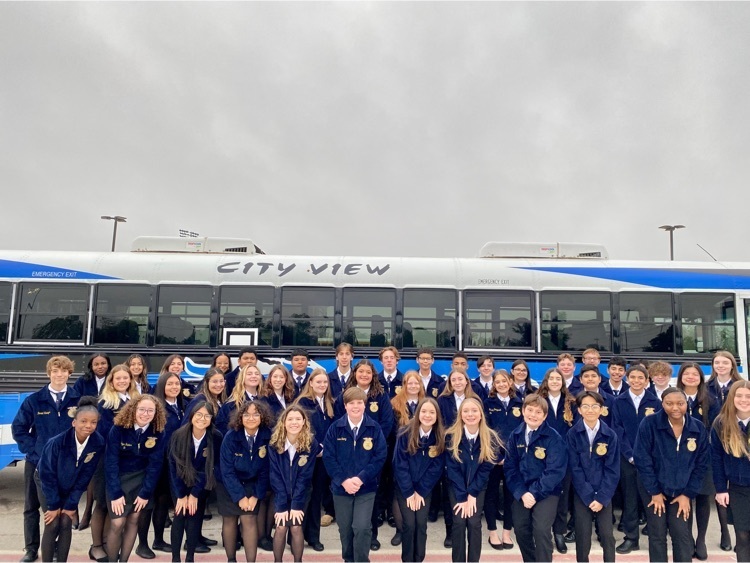 City View FFA had the honor to host this year's Trunk or Treat festivities. It was a great turn out and we appreciate all the organizations, clubs, and families who participated and helped out! We cannot wait for next year!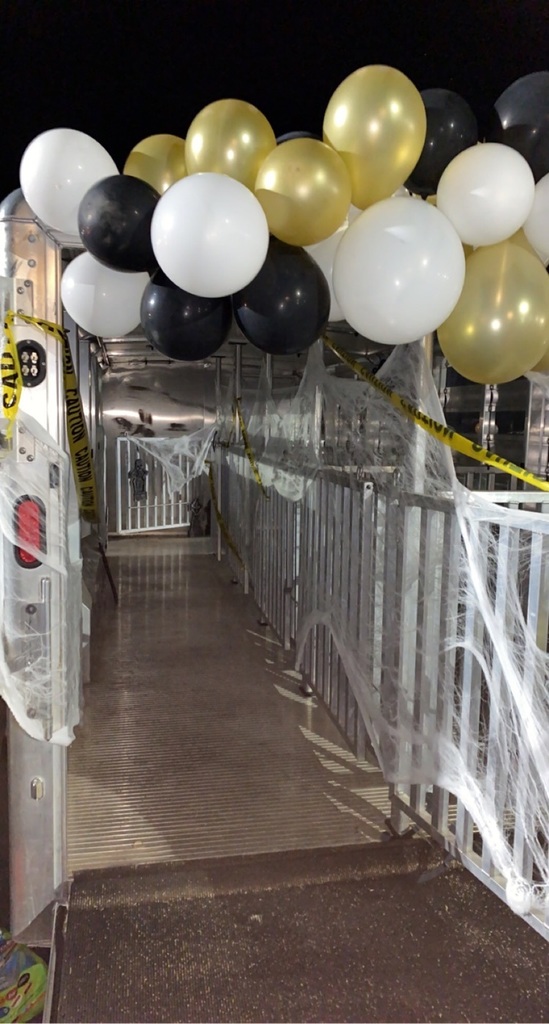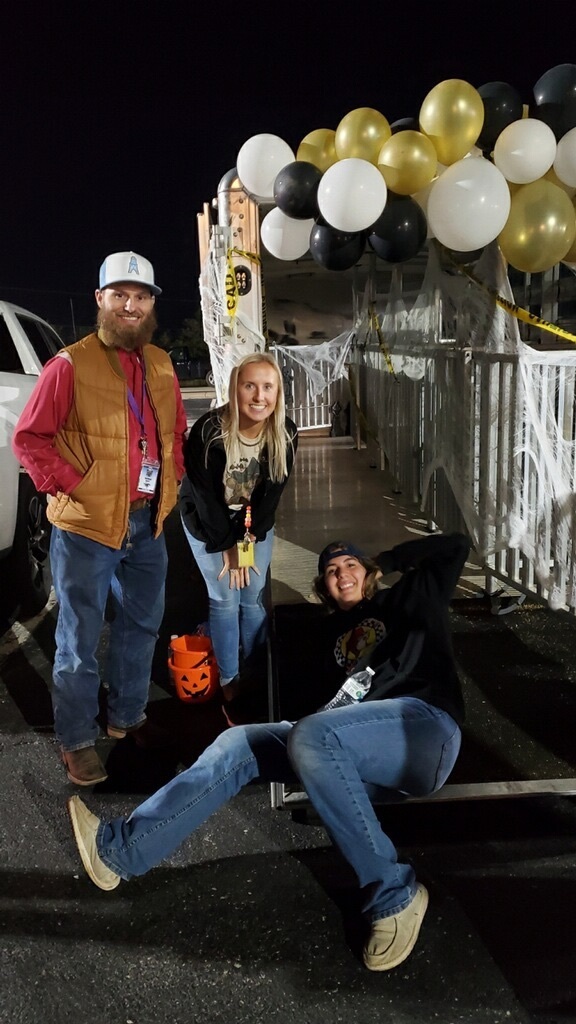 CITY VIEW ISD LETTER FROM THE CTE DIRECTOR Date: Oct 25, 2022 October brings cooler Texas weather, fall events, intracurricular instruction, student learning and positive culture throughout the CTE building. With the second six weeks of school comes hands-on activities in almost every CTE classroom for students to learn by doing. Upper level students within our Agriculture Cluster, Agricultural Engineering, and Nursing Science toured Texas State Technical College in Abilene, TX. Career and Technical Student Organizations are fully underway with student leadership events and conferences. The Texas Education Agency released an Updated Industry-Based Certifications (IBCs) and Programs of Study List with Resources. Needless to say, October has brought a myriad of opportunities for CTE at City View ISD. On October 5, 2022 over 30 students classified as Juniors or Seniors within our Agriculture, Food, and Natural Resources, and Health Science Career Clusters had the opportunity to take a field trip to TSTC in Abilene, Texas. Texas State Technical College (TSTC) offers several programs leading to the opportunity for students to earn professional licensure or certification within the state of Texas. Students were provided with a tour of five different industry professional training programs, including Electrical Power & Controls, Industrial Systems, Welding Technology, Emergency Medical Services, and Aircraft Airframe Technology. FFA took 31 Greenhand FFA members, also known as first time Agricultural Students, to the Area IV FFA Greenhand Camp held at the Taylor County Fairgrounds in Abilene, Texas. Greenhand Leadership Camp introduced students to the benefits and opportunities in agricultural education, including Supervised Agricultural Experiences and FFA. The overall outcome of the conference was for students to get hooked on the opportunities available to them in the FFA. Students discover the three pillars to success (Me, We, Serve) and how those pillars relate to the overall foundation of the FFA. The students identified individual strengths they bring to a group, discovered how to use those strengths while working with others, and where they can take those strengths beyond the camp experience. Students were engaged by District and Area FFA Officers and left, ready to take on opportunities the FFA has to offer and continue to grow and develop as a student leader. Additionally, the City View FFA Chapter Officers and Committee Chairs were able to attend the Texas FFA Excellence Leadership Conferences hosted at Midwestern State University. Leadership starts with the individual. This program focuses on personal growth and capitalizes on the wisdom, courage, and strength students need to be successful as individual leaders.The Excellence Leadership conference is facilitated by Ziglar Youth Certified Speakers and focuses on self-image, relationship building, and goal-setting. This leadership development experience helped FFA Officers and Committee chairs learn how to apply what they have learned in the FFA jacket to their chapter. A Crosswalk of IBCs to Aligned Programs of Study is now available on the TEA website. This resource allows district personnel to support program development and planning by aligning IBCs to Programs of Study. The Statewide Program of Study Frameworks and Regional Program of Study Frameworks have been updated to include new and sunsetting IBCs, recently approved courses within Programs of Study, and an updated nondiscrimination statement. The documents are designed to be easily edited by districts to reflect local course and IBC offerings and to provide district contact information. House Bill 773 (2021) requires the Texas Education Agency to include the Program of Study Completers as an indicator within the accountability system. With weather changing, students participating in events and new possibilities from TEA, Fall is certainly here and with it, new opportunities. It certainly is a great time to be a Mustang! Sincerely, Miles Vann CTE Director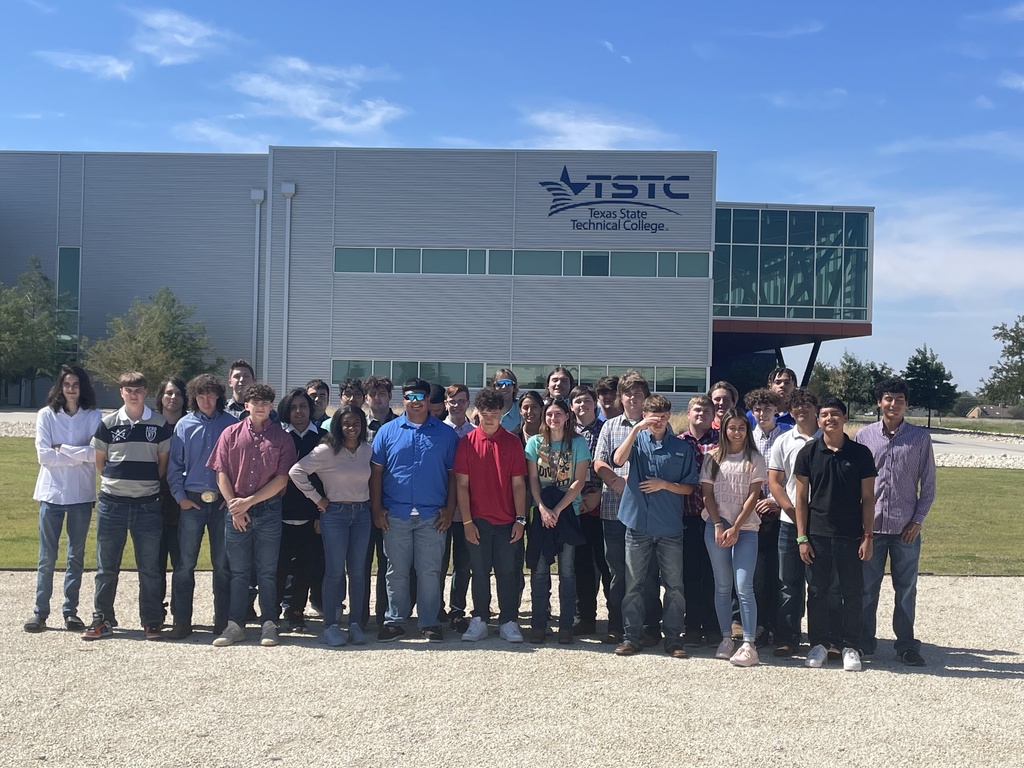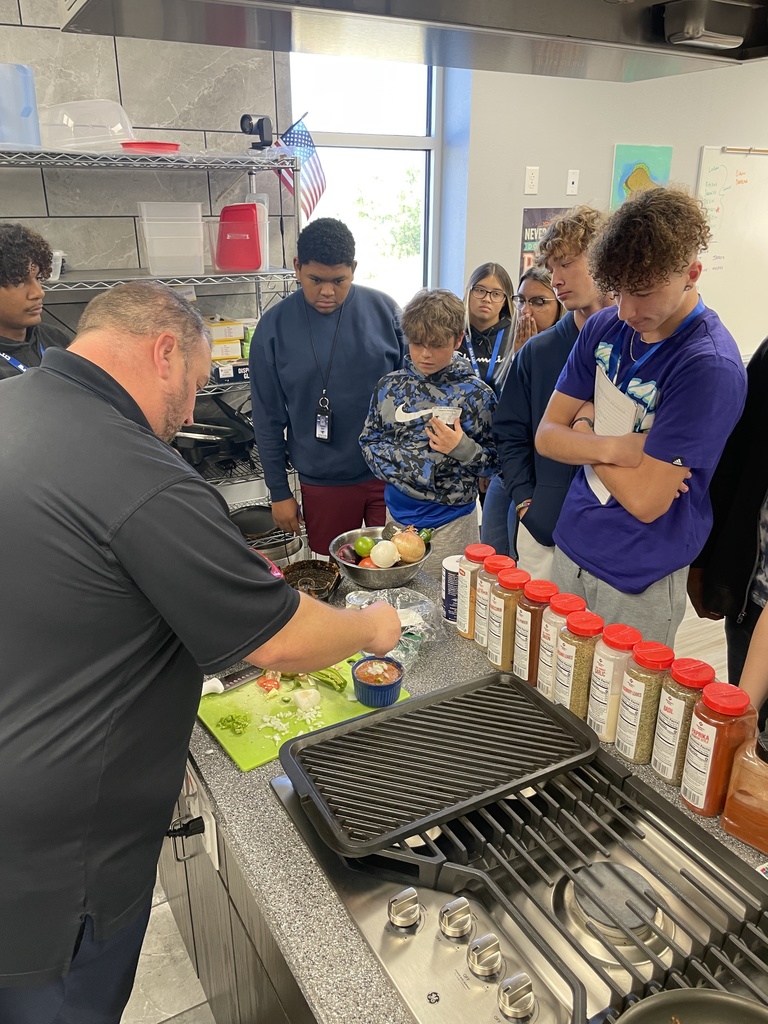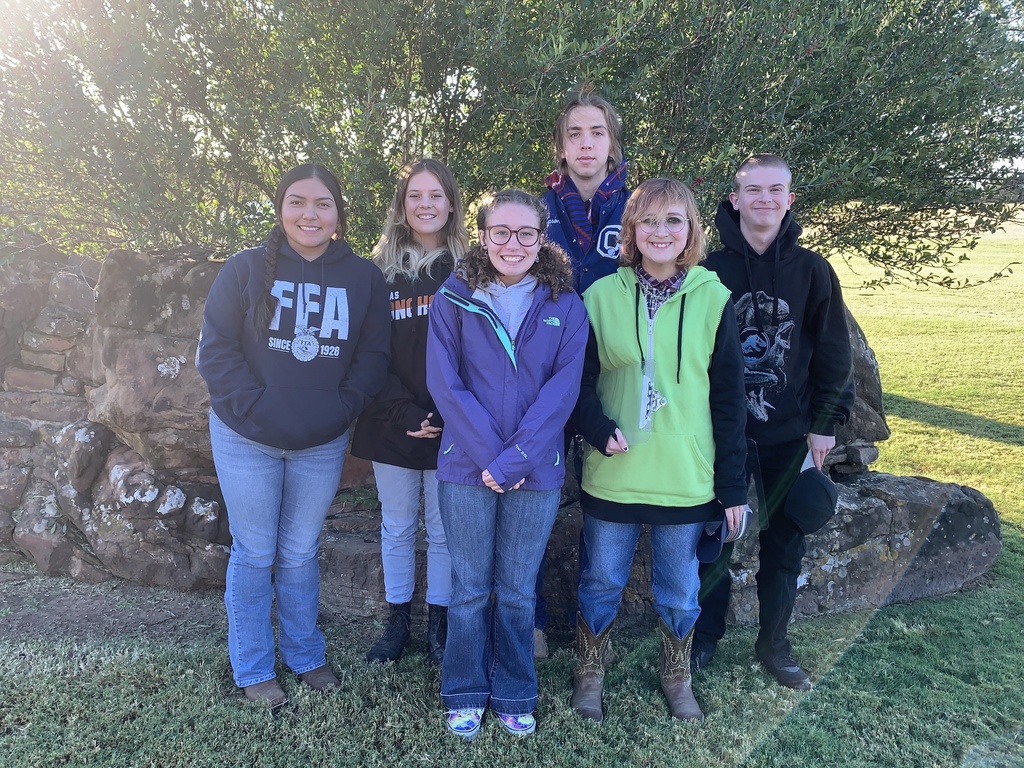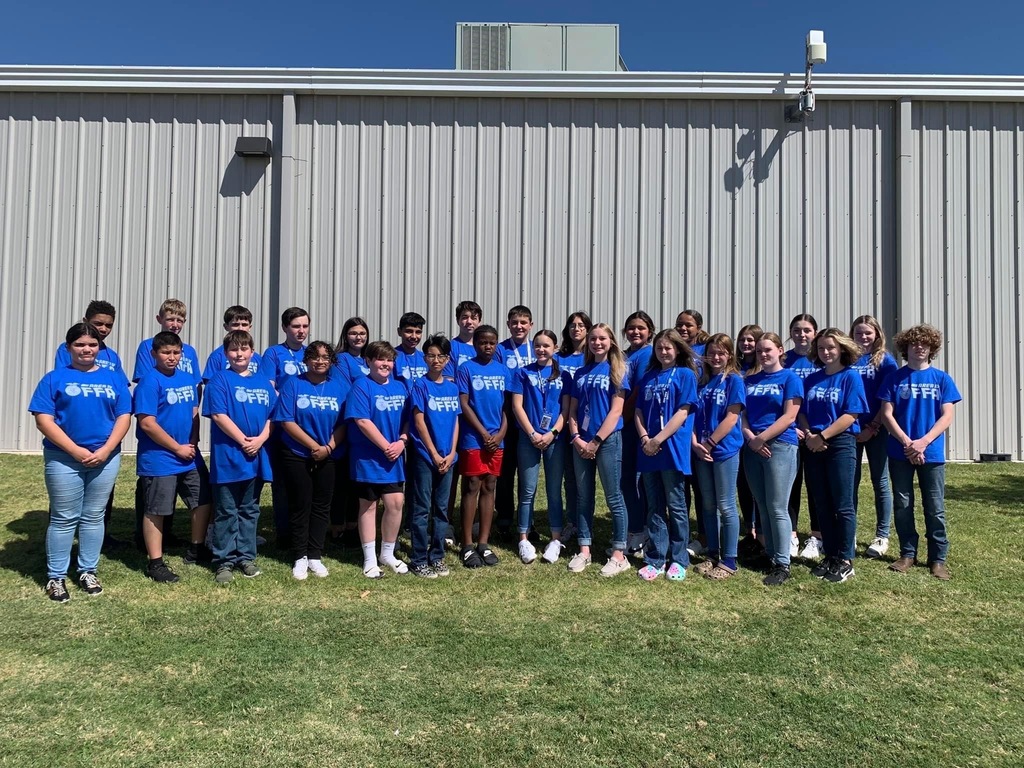 The FFA Seitz Fundraiser will be delivered on Wednesday October 26th. Pick up will be in the Ag Shop from 3:45-5:30pm. Thank you for supporting our FFA chapter!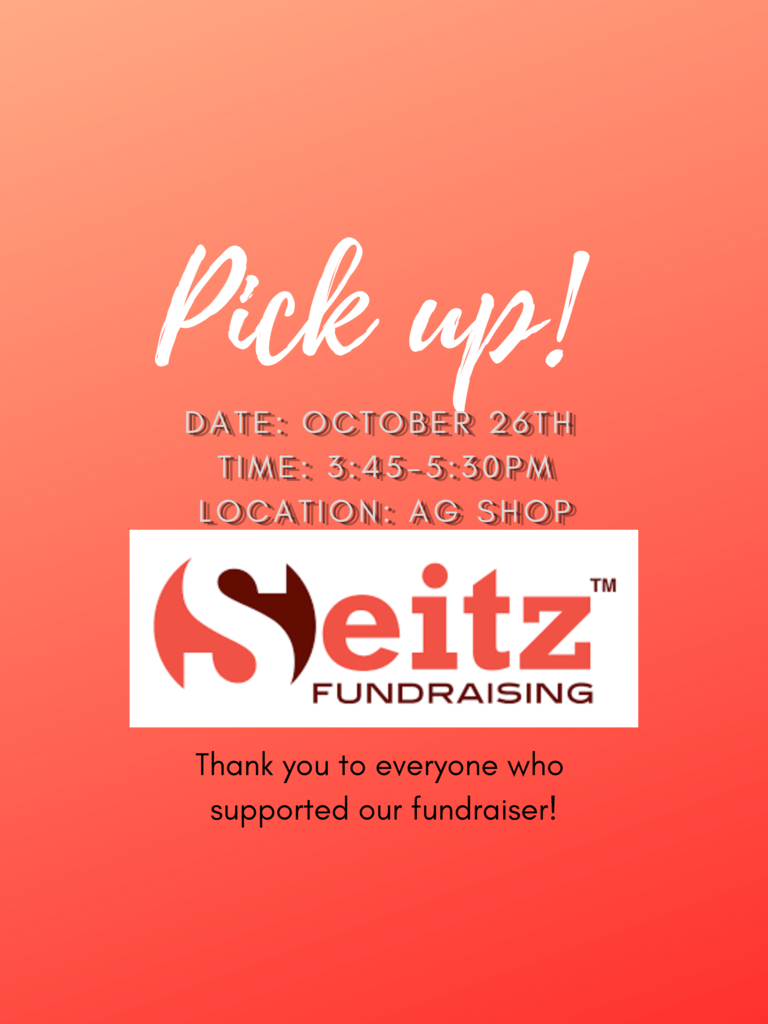 Functional Living Skills students harvested their first crop from the raised garden beds!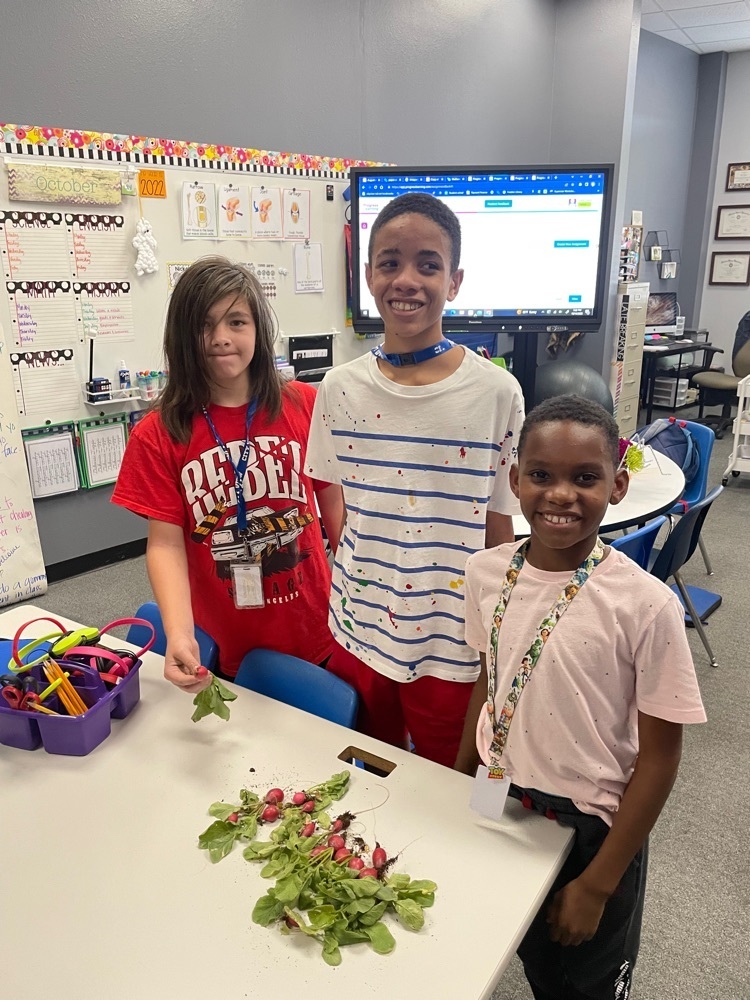 The FFA will have their October meeting at 6:30pm in the CTE building on October 27th. Enter the pumpkin contest by bringing your carved or decorated pumpkin. Their will also be a costume contest. We hope to see you then!
30 8th graders traveled to Abilene today to participate in the Area 4 Greenhand Camp. Students stepped out of their comfort zones, learned about leadership, and started their FFA journey. Jackson Brotherwood also participated and helped facilitate as a FFA District Officer!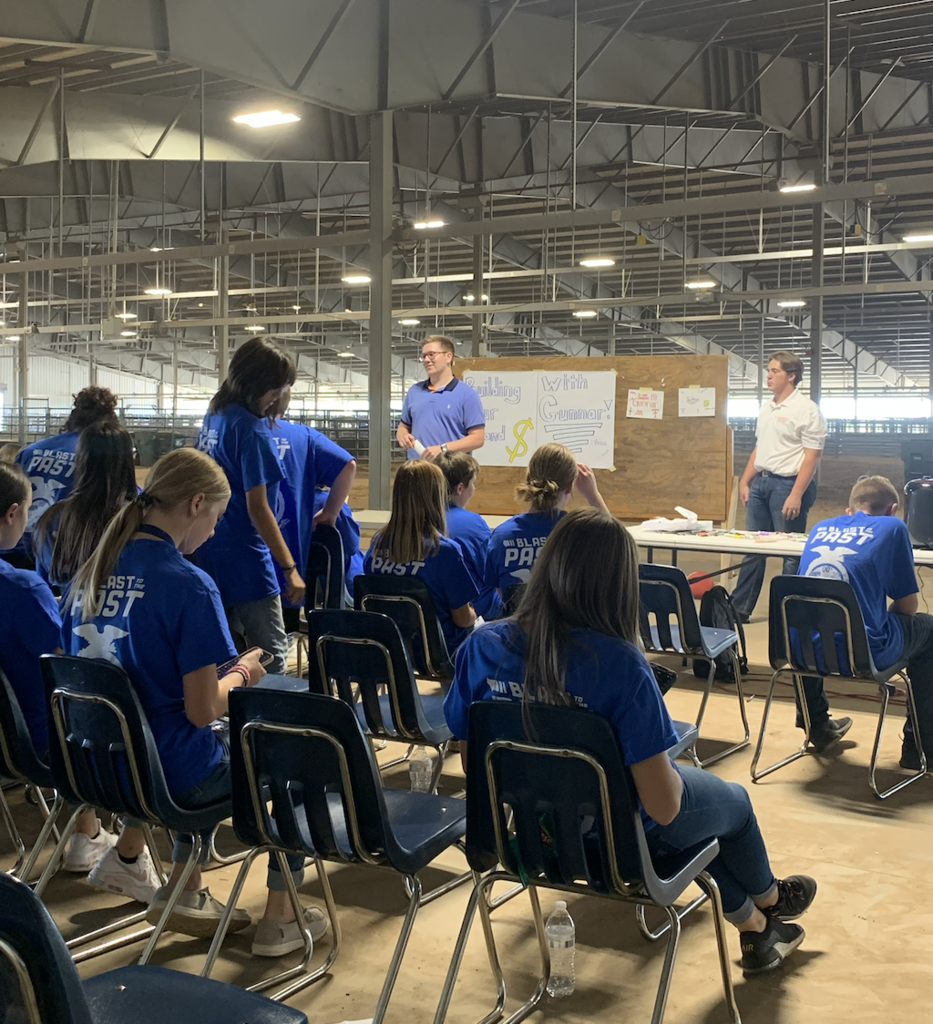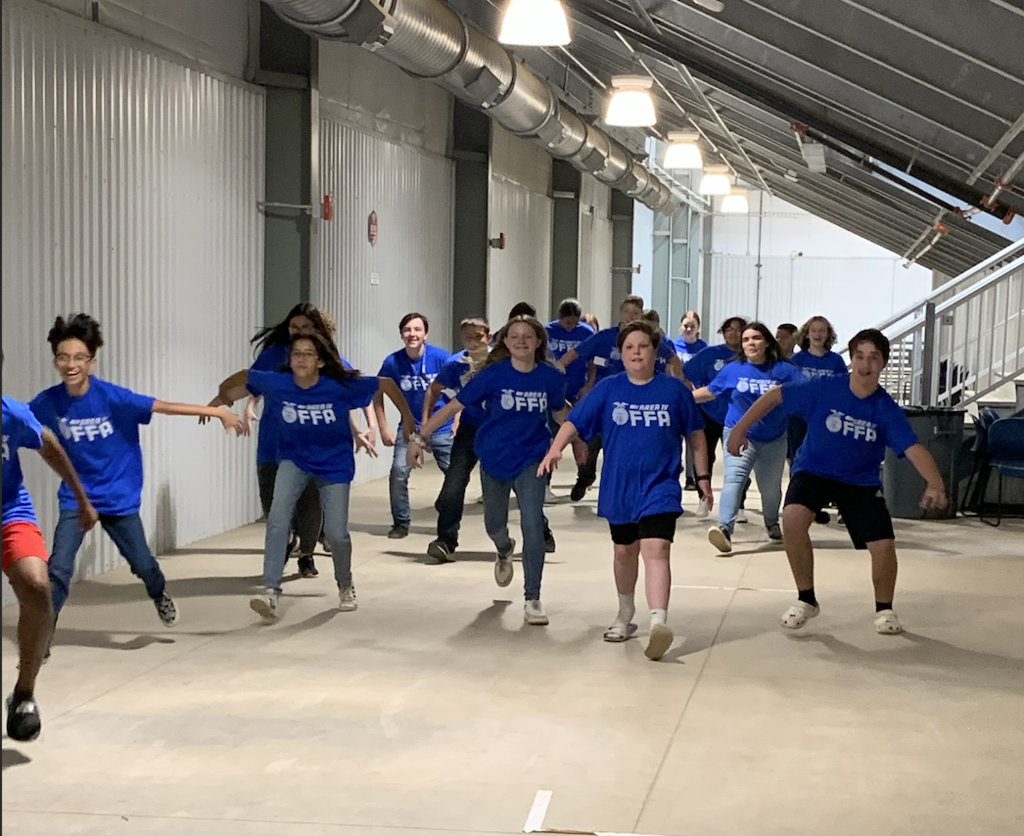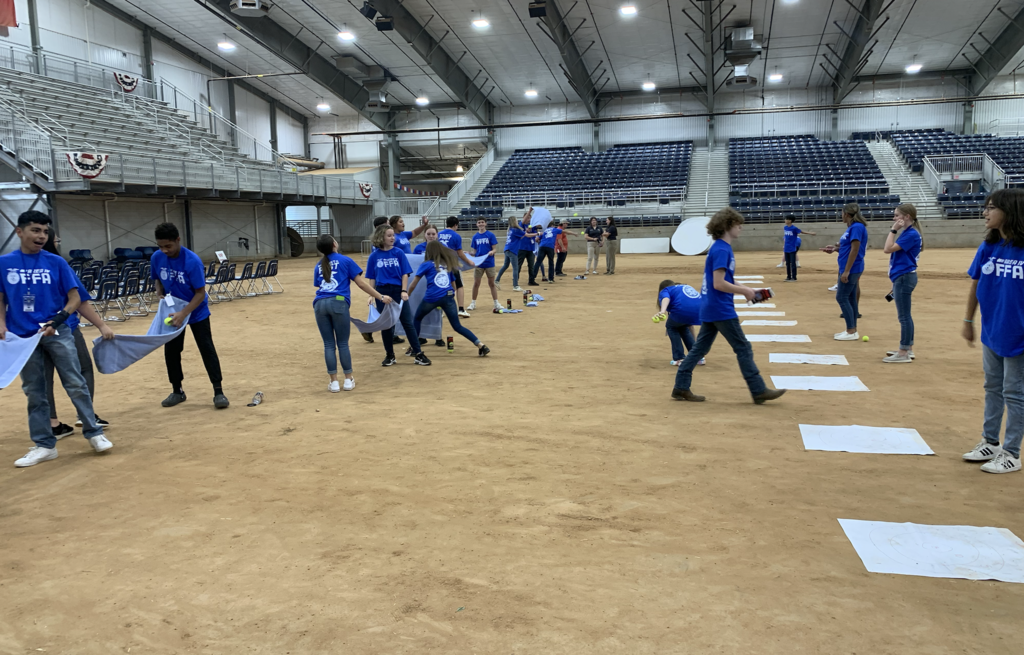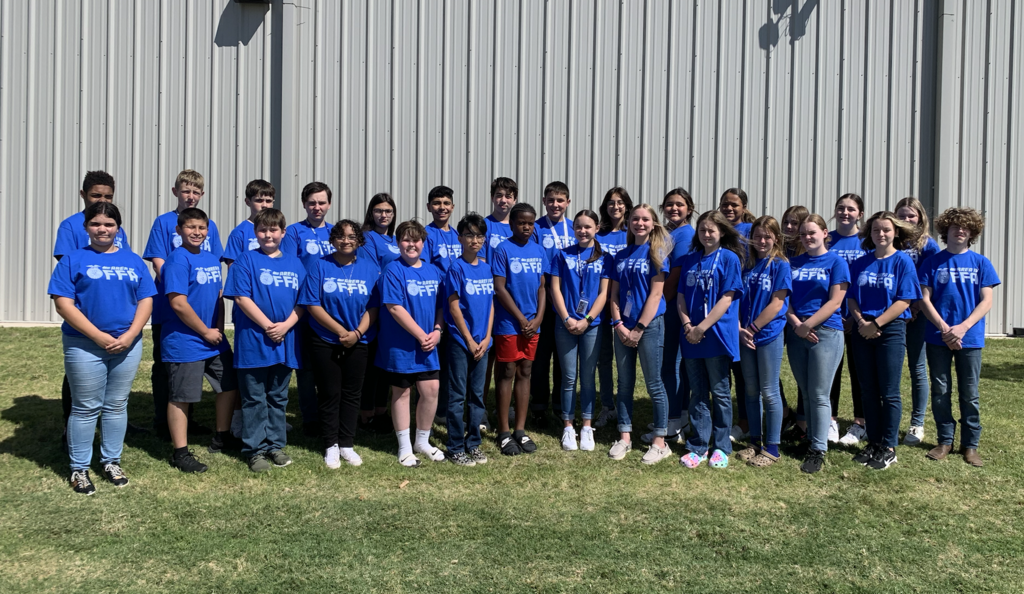 Please view the flyer for details on the next FFA Booster club meeting!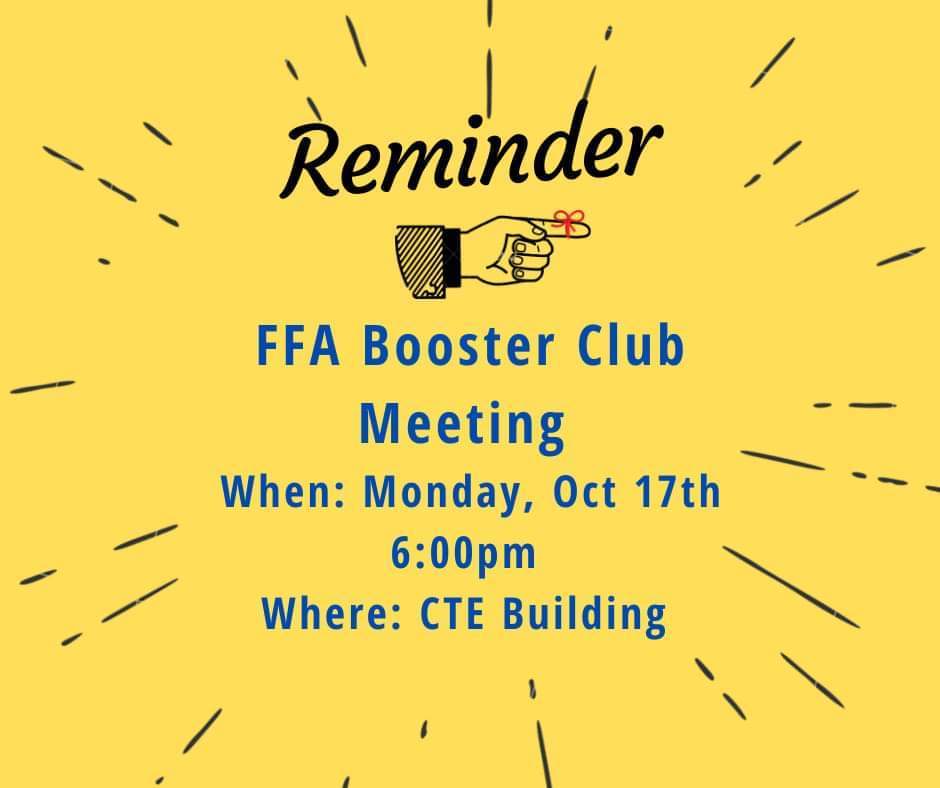 Designs in the Royal Blue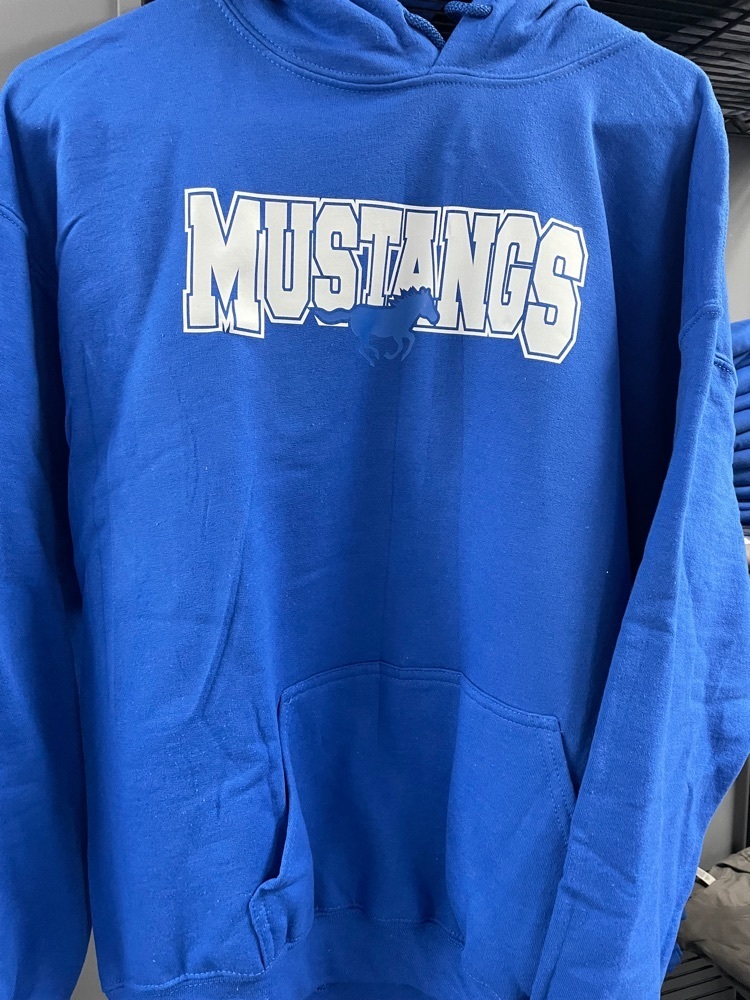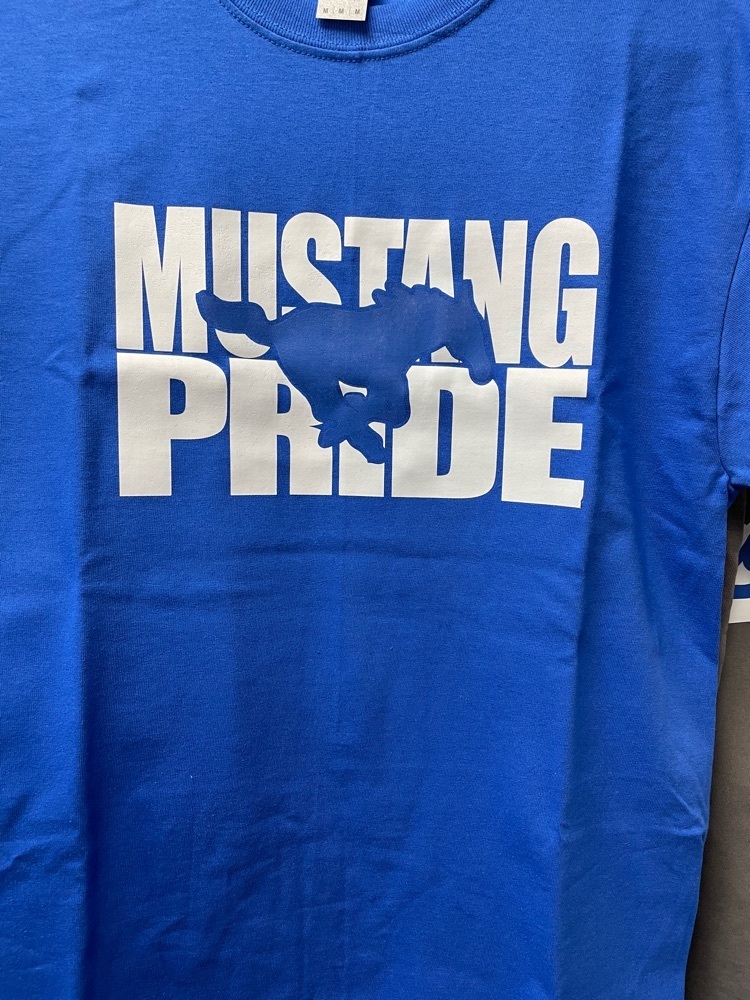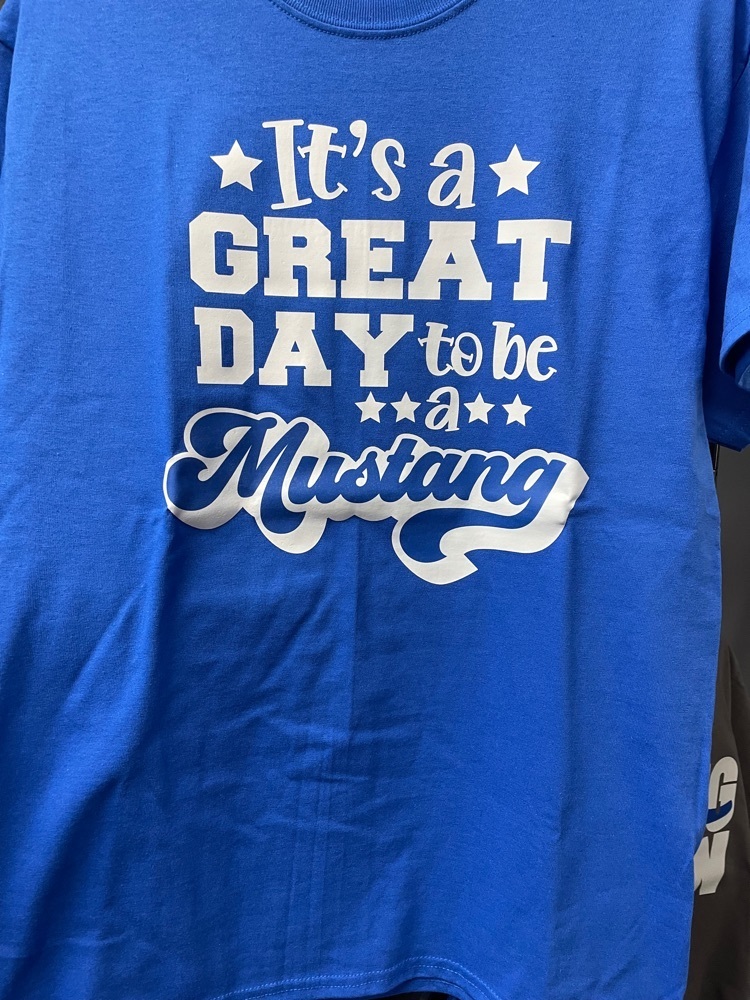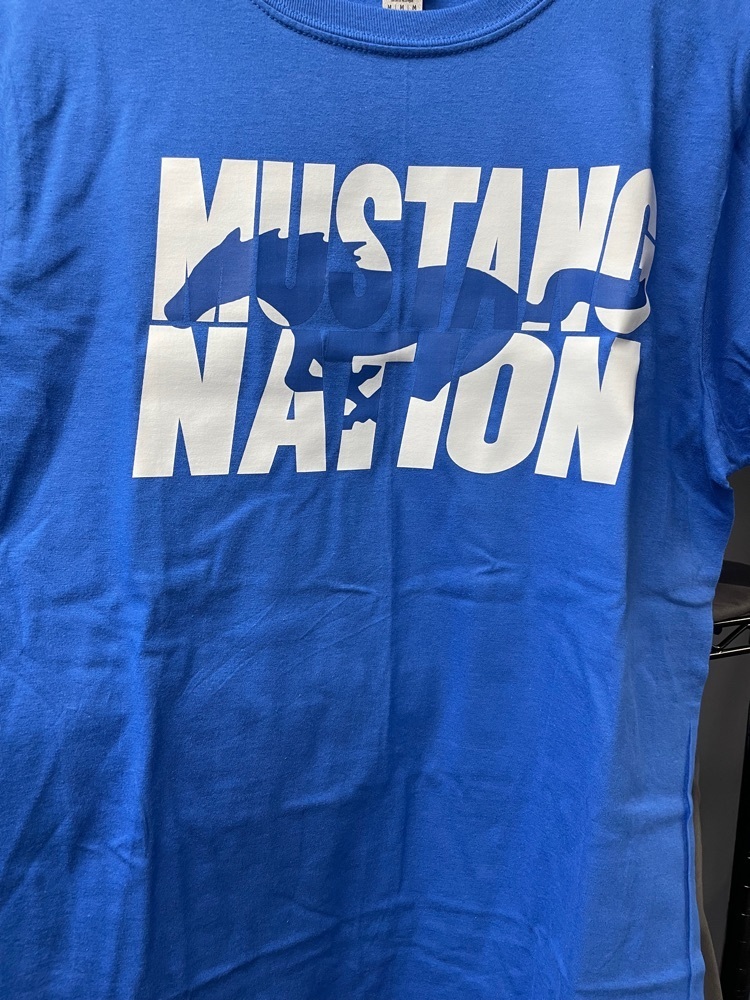 Here are some of the T-shirt designs available on the City View online store!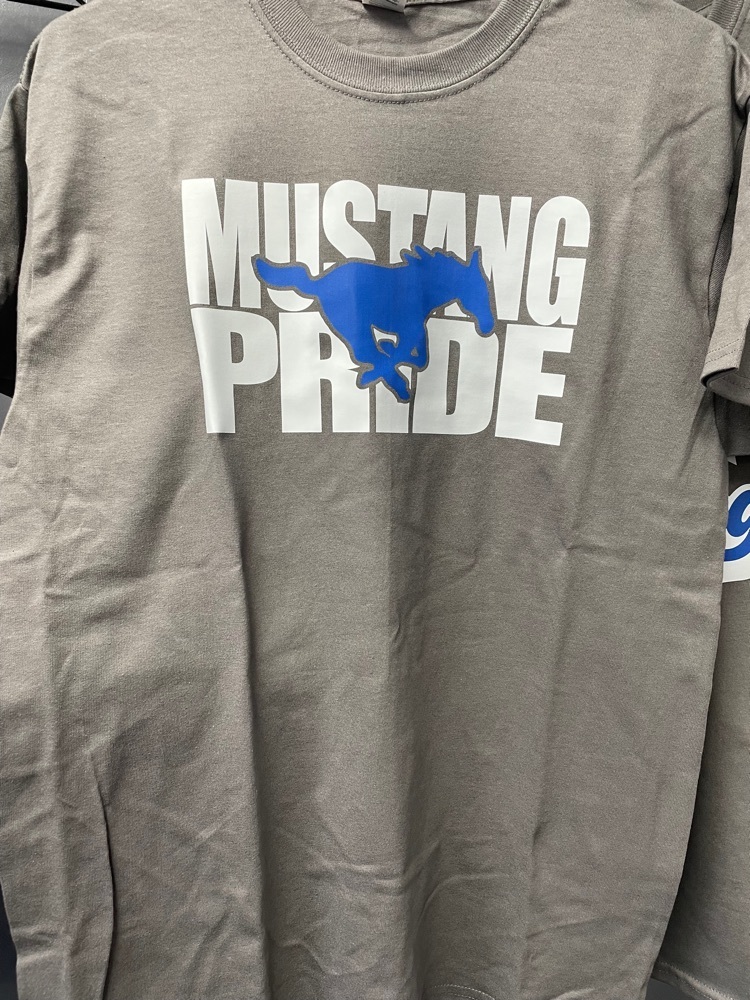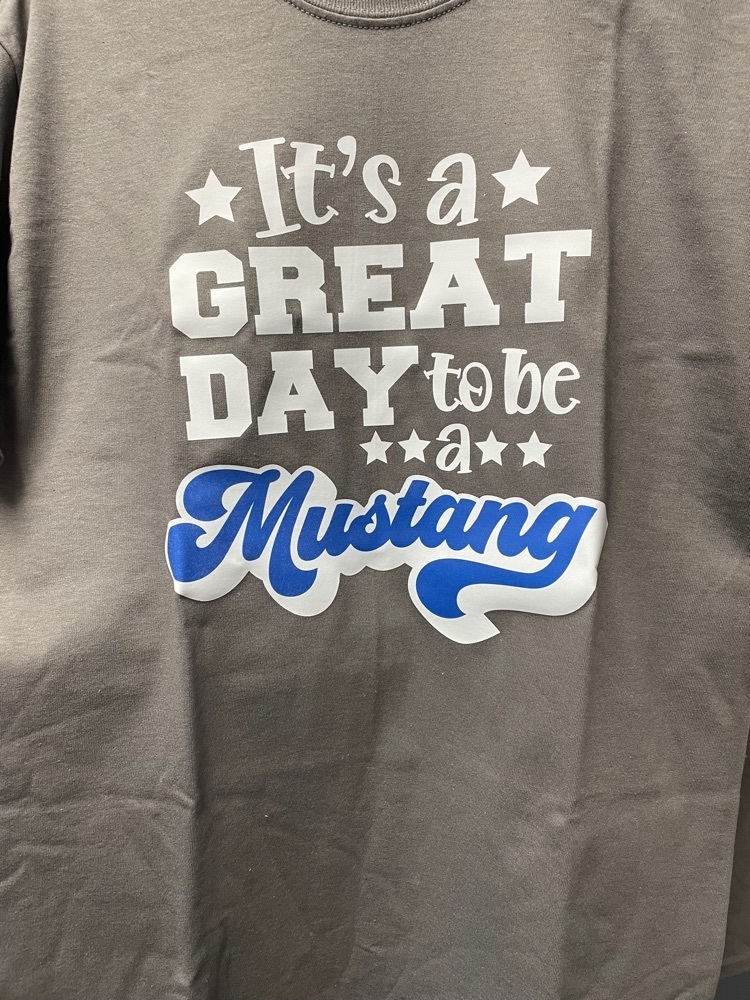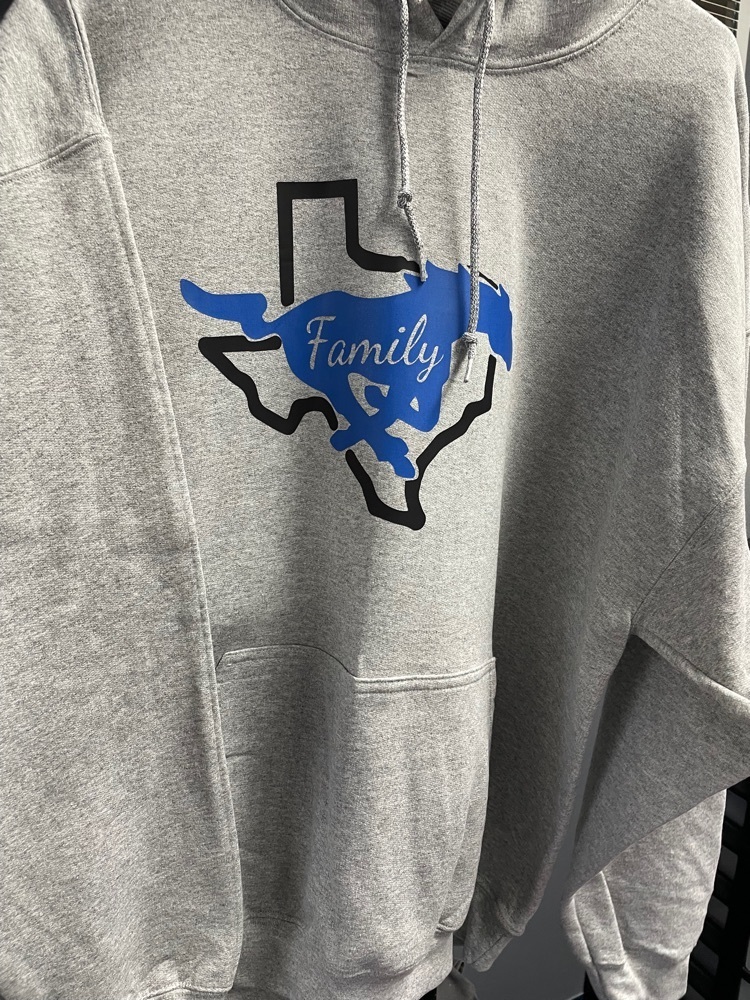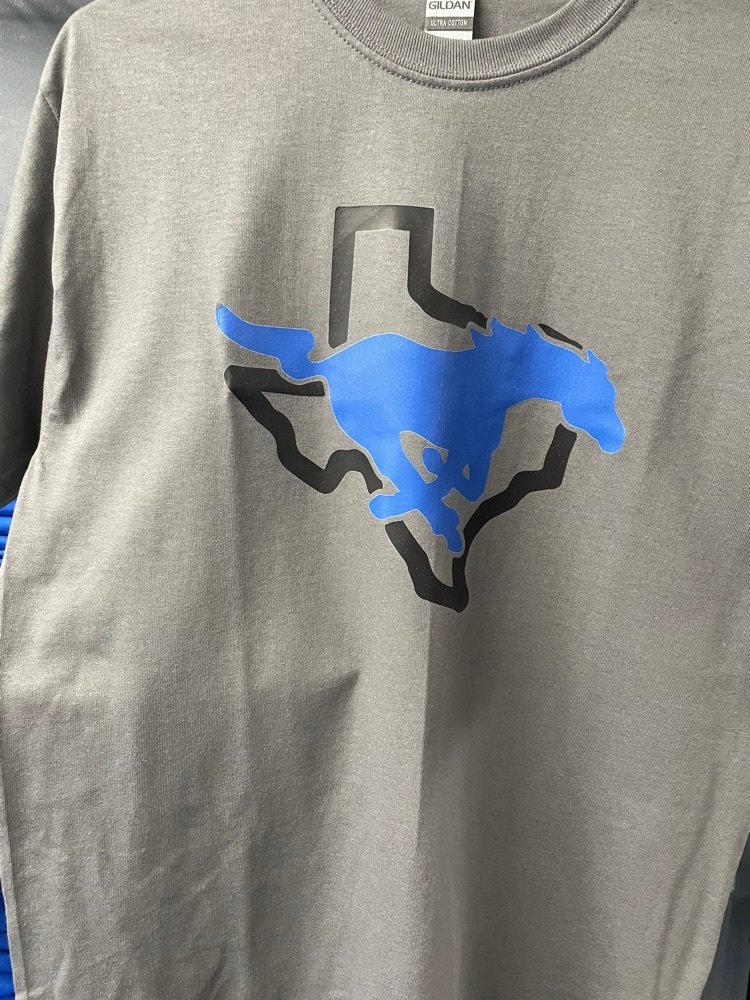 Over 30 City View CTE Seniors & Juniors visited TSTC Abilene today to learn about Career offerings through Texas Post-Secondary Public Education Technical Programs.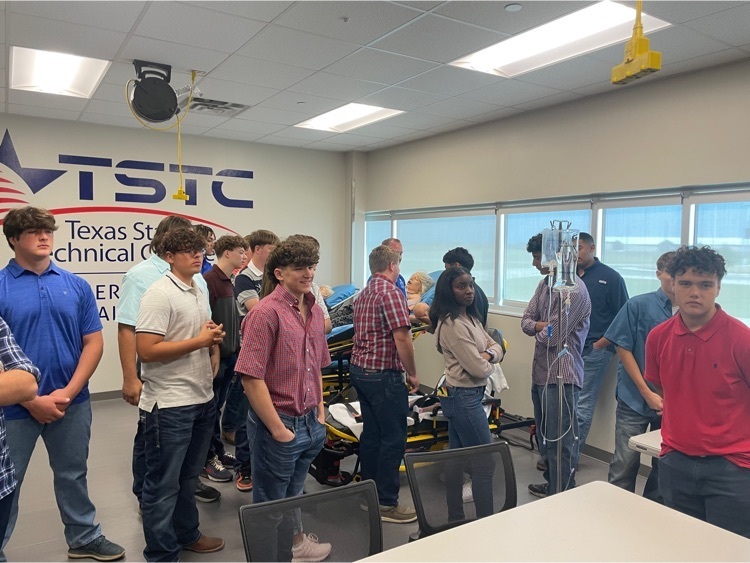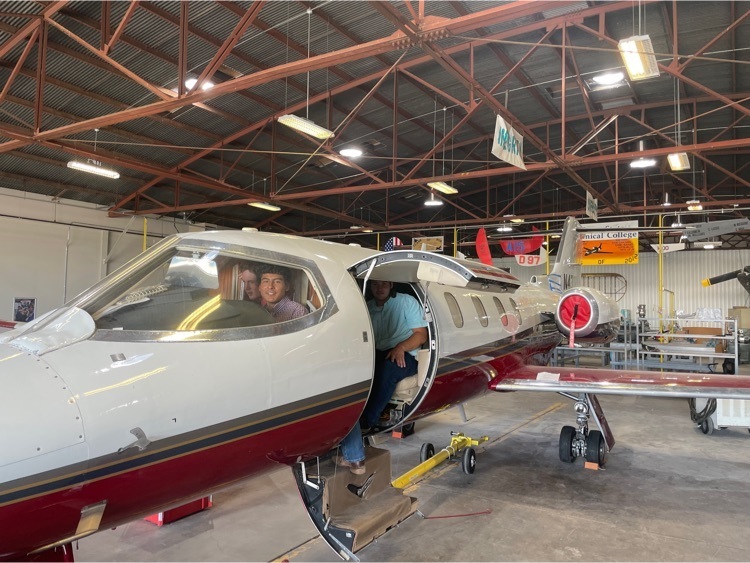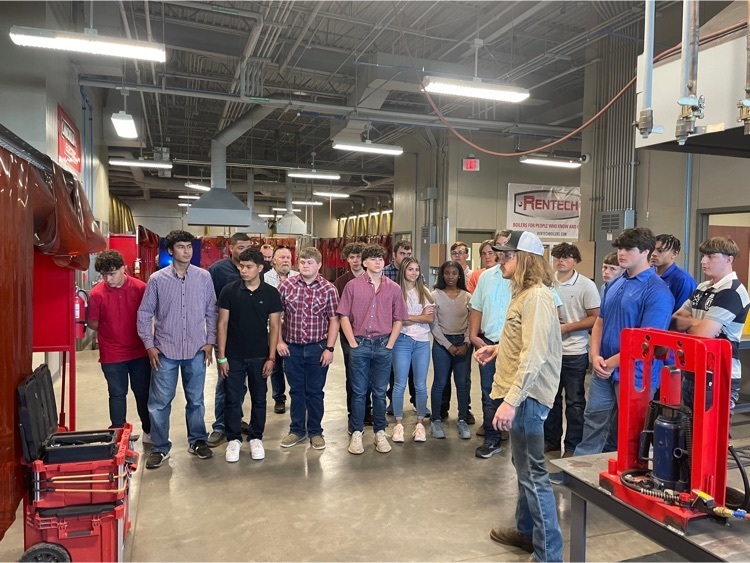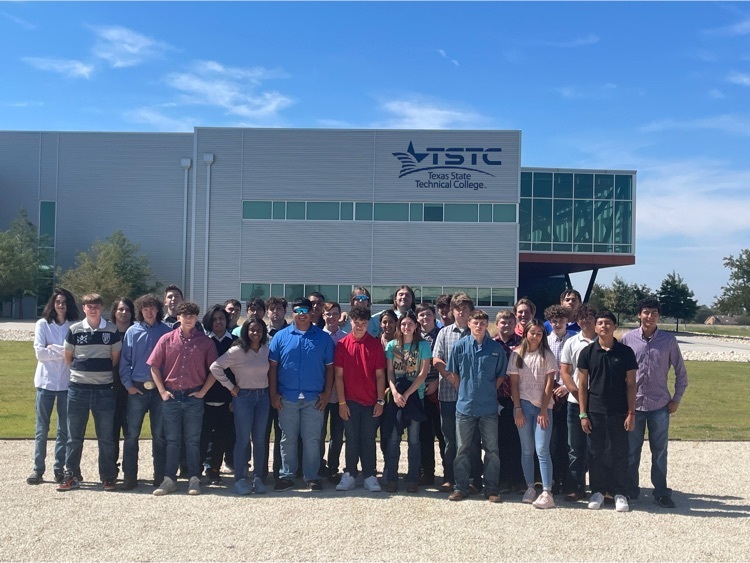 Here is a preview of how hard my Practicum of Business class is working to make your T-Shirts and Hoodie's! These students are learning a skill while getting a better understanding of the business end of the Online Store. We appreciate all your support!
https://cityview-isd.revtrak.net/jshs-school-store/#/list
Here is a direct link to place your order!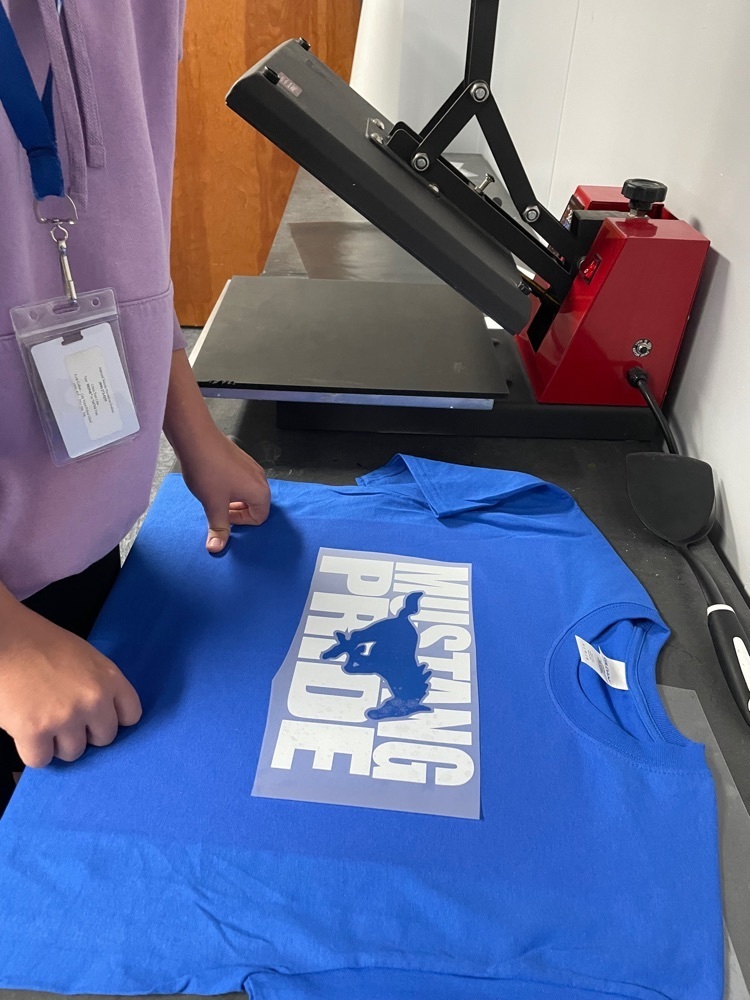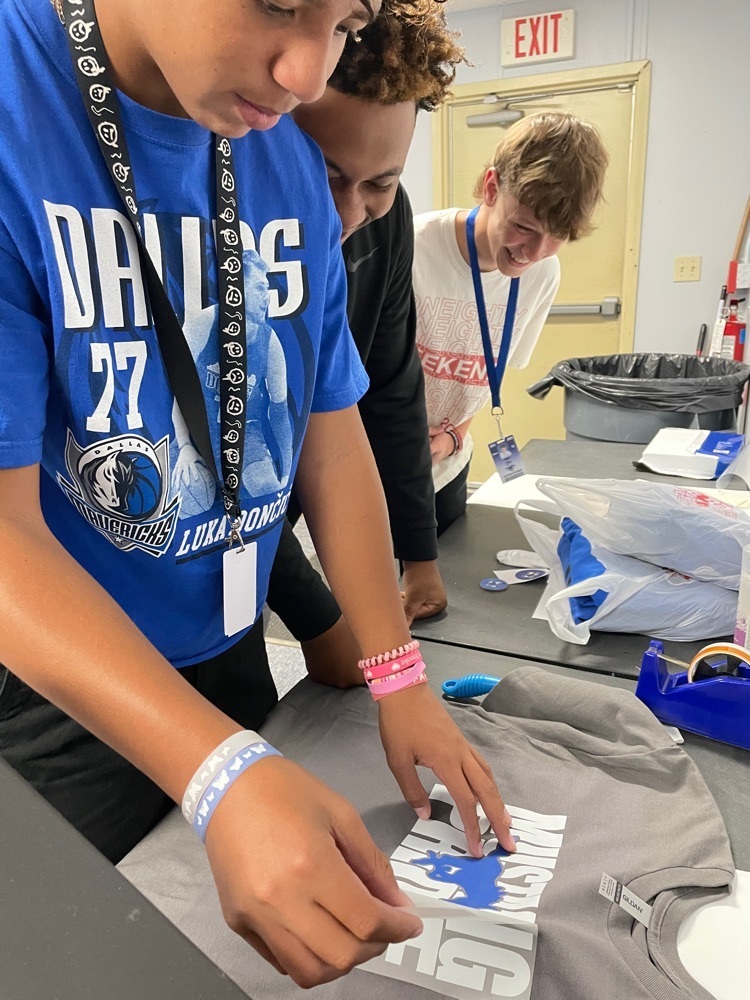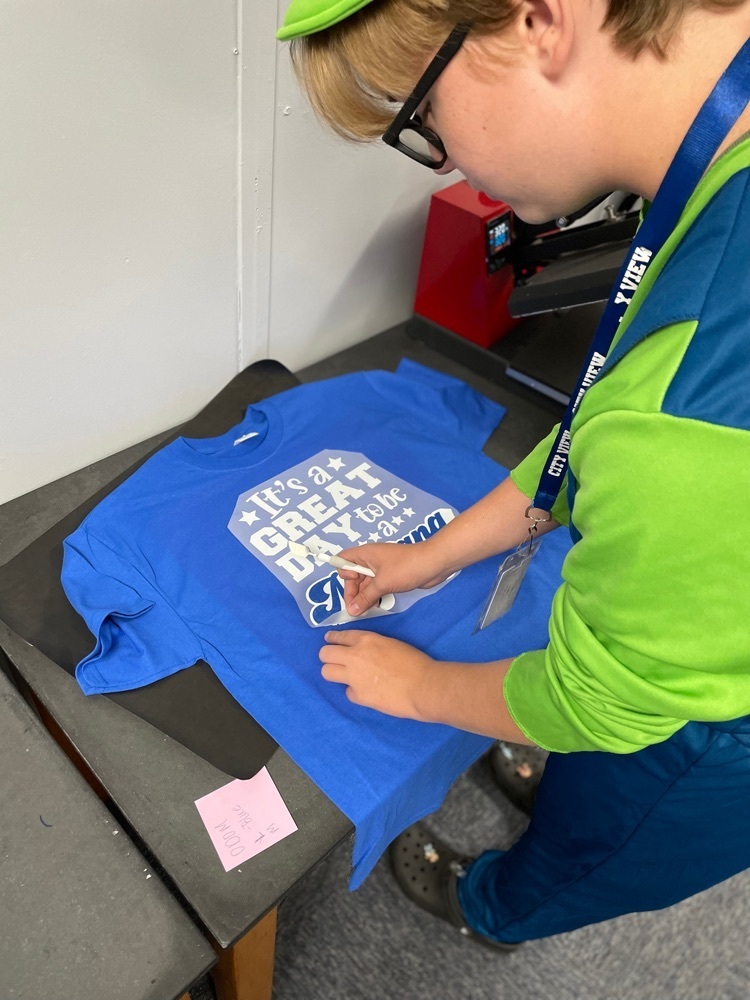 Let's play ball! City View FFA had a huge turnout at our annual kick ball game yesterday.