Mark your calendar, Mustangs! We have Meet the Mustangs coming up August 15 & Meet the Teacher coming up August 16!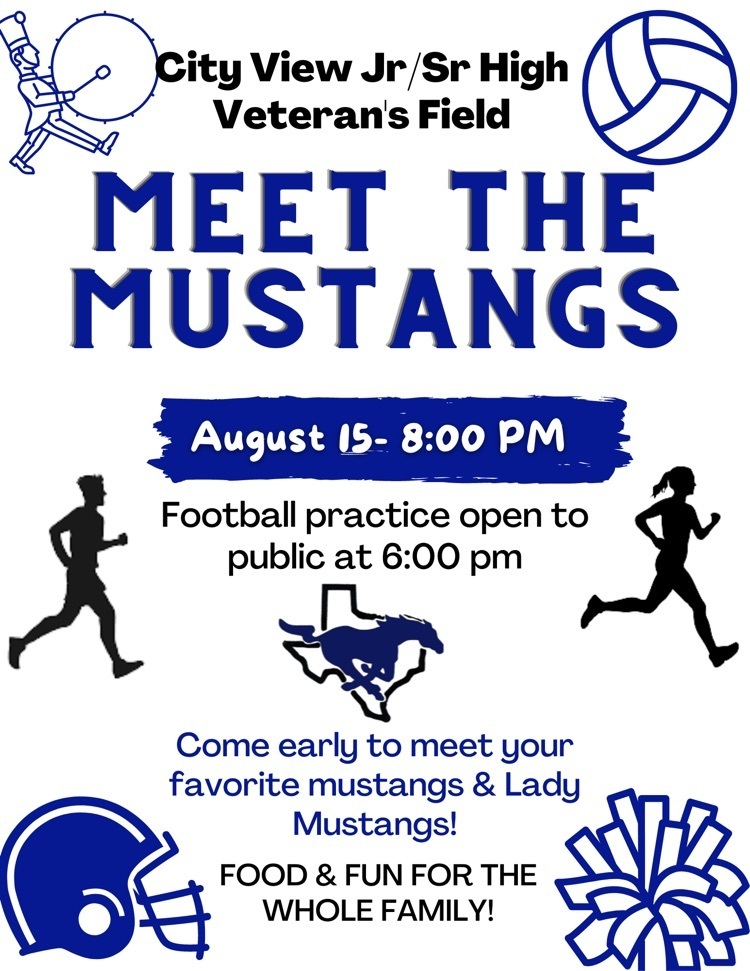 Free School Supplies and Backpacks!!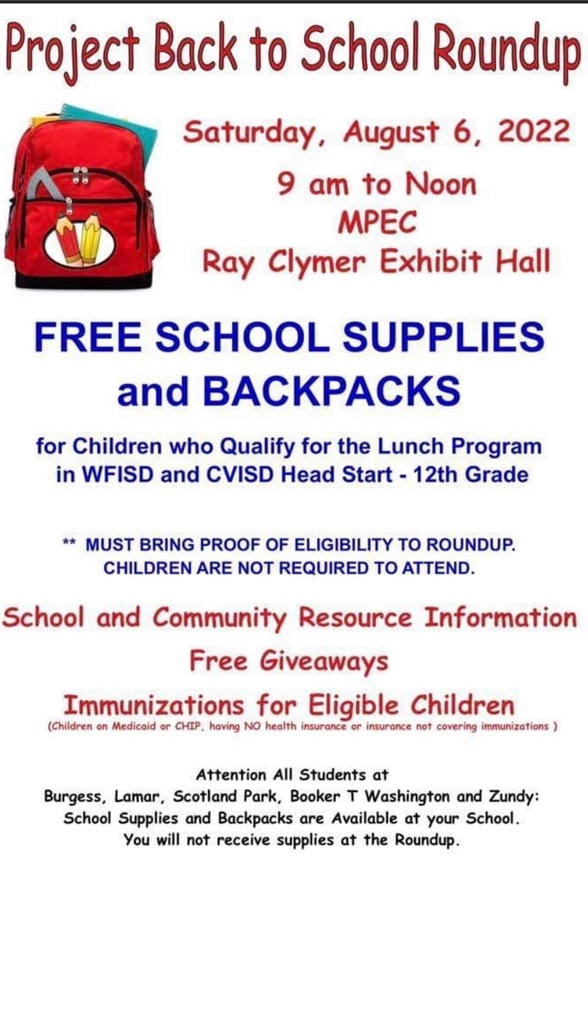 Let the countdown to school sports and spirit days begin! Here is the dress up day schedule for Fall 2022!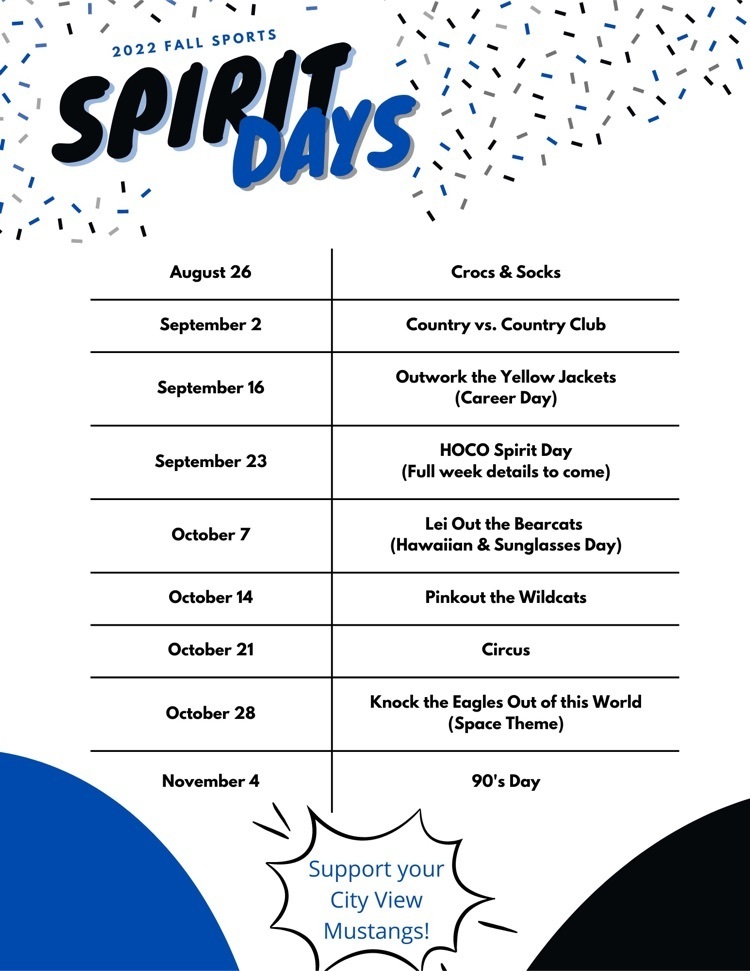 Students, Don't forget to turn in your Chromebook before your last day of school. Below you will find the correct day and location based on your grade.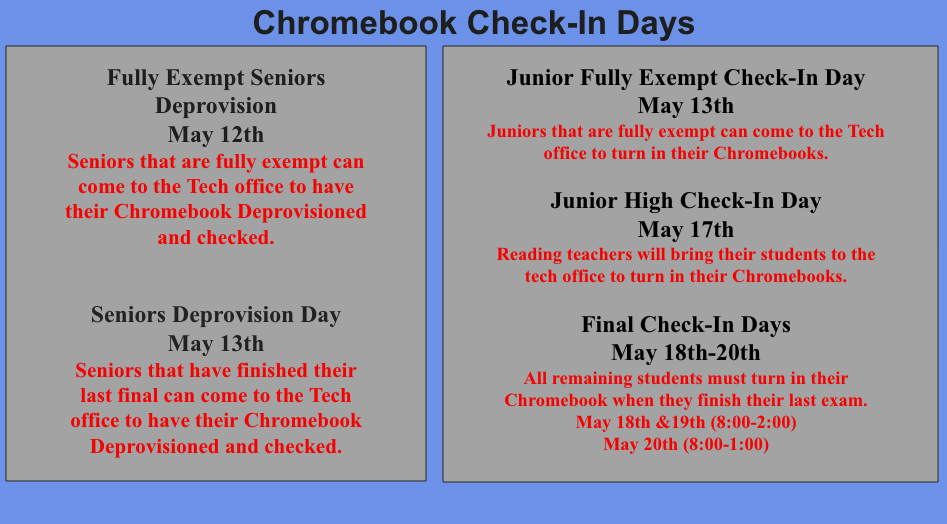 Families are invited to join us for the junior high awards ceremony tomorrow (5/11) starting at 3:00 pm in the gym, and high school parents can join us starting at 2:45 on Thursday (5/12) in the gym!

Parents and Guaradians, we would really appreciate it if you would take a few minutes to fill out this Parent & Family Engagement Survey. This will help us plan more great events for the 2022-2023 school year!
https://forms.gle/hDNXTm6AVLZ27hd9A

Parents of any sophomore or junior that is interested in taking dual credit for the 22-23 school year need to attend the Dual Credit Meeting on March 9 @ 6 PM in the library.

It's test season! Please go over this list with your student to make sure they are prepared for test day.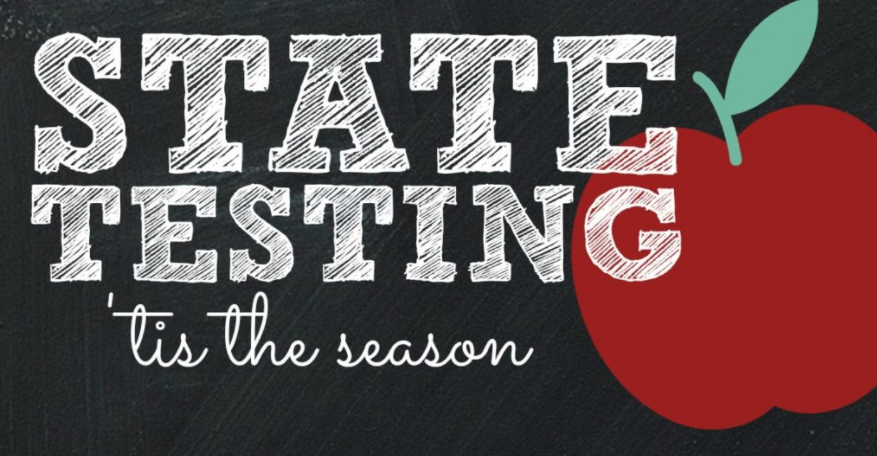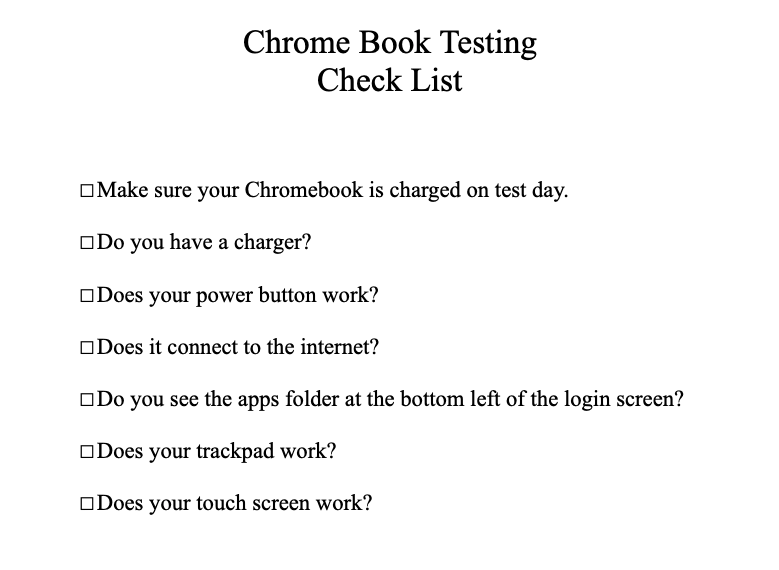 Mrs.Carroll's math class learned about independent and dependent variables and probability using cubes. Students were able to use an IPad to show understanding and explain their work to the class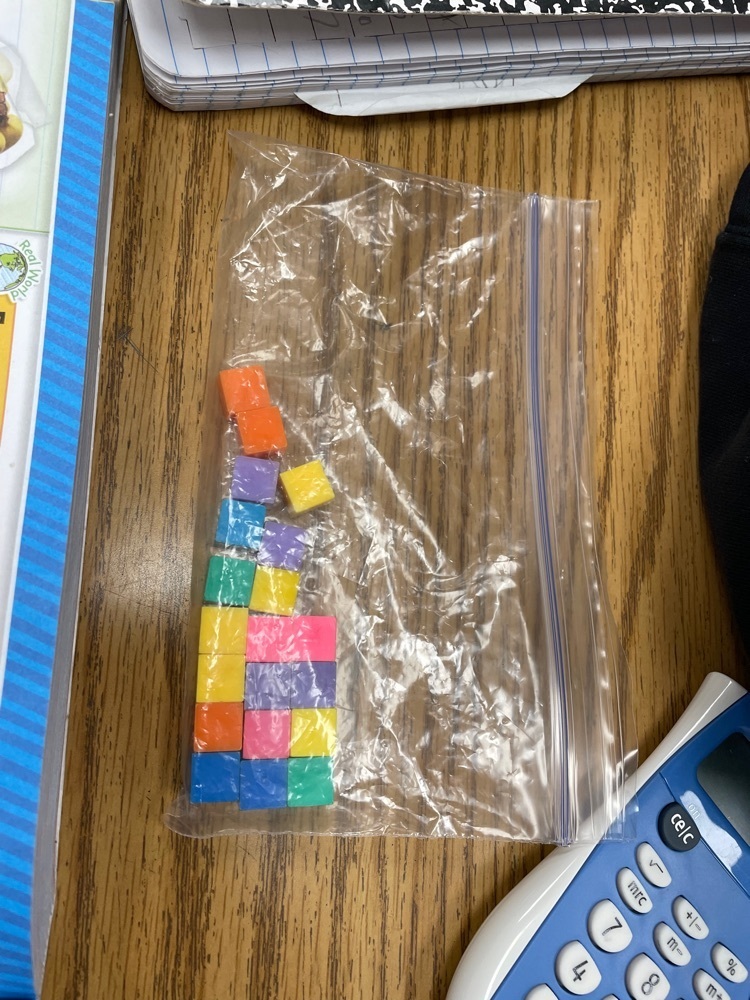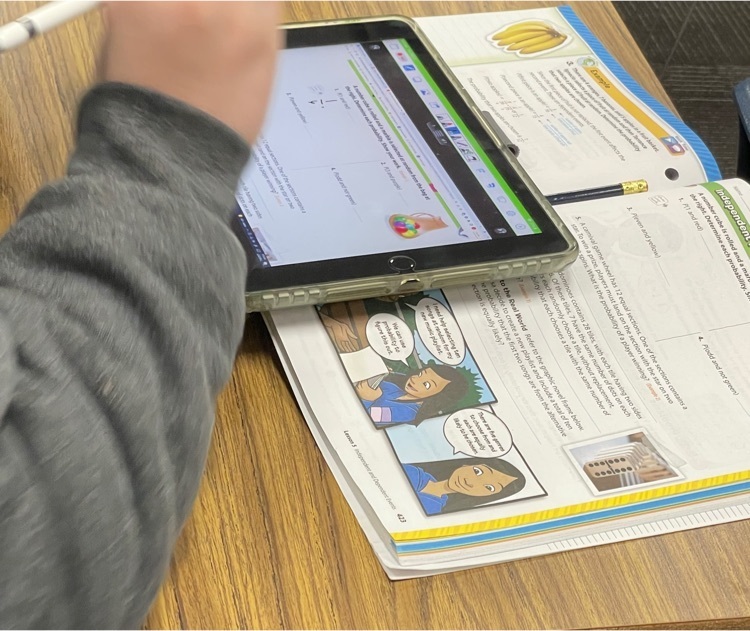 Parents & Family of Current 6-8th Grade Students, Please join us tonight via Livestream for a 25-minute parent informational meeting. Join tonight, Tuesday, February 1st at 7:00pm! A tour director will give you all the details about this once-in-a-lifetime adventure to Washington, D.C., Gettysburg and Mount Vernon during the Summer of 2023. To join the meeting, simply click this link:
https://schooltrip.us/CityViewTX23
Also, please RSVP for the meeting if you haven't already. Your student should have brought a slip home this week. You can click here to RSVP digitally:
https://forms.gle/ERahpCnMwoSdnMDb6
I sincerely hope you will take advantage of this special opportunity to invest in your student's future, and that you will consider joining me on this journey as well! Regards, Lori Roberts

Come support our basketball teams as they "lei out" the Nocona Indians tonight! Shoutout to National Honor Society for sponsoring these cute Hawaiian goodie bags. Games start at 6!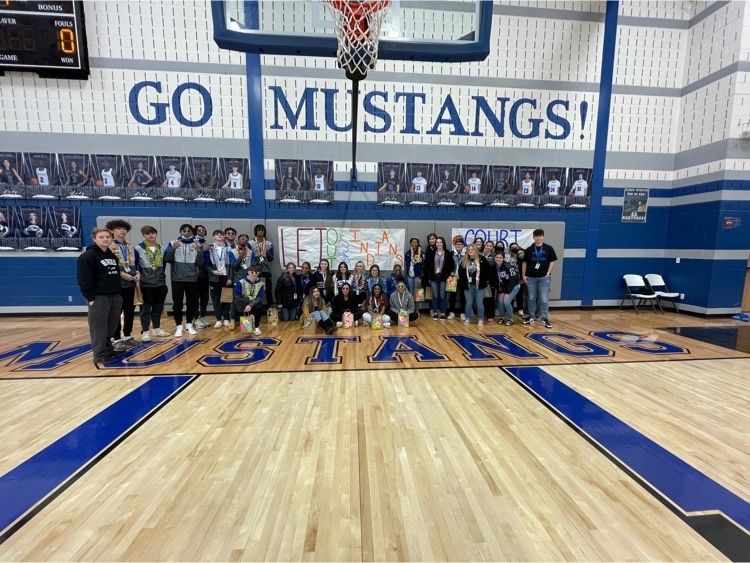 The chemistry classes learned about types of reactions today.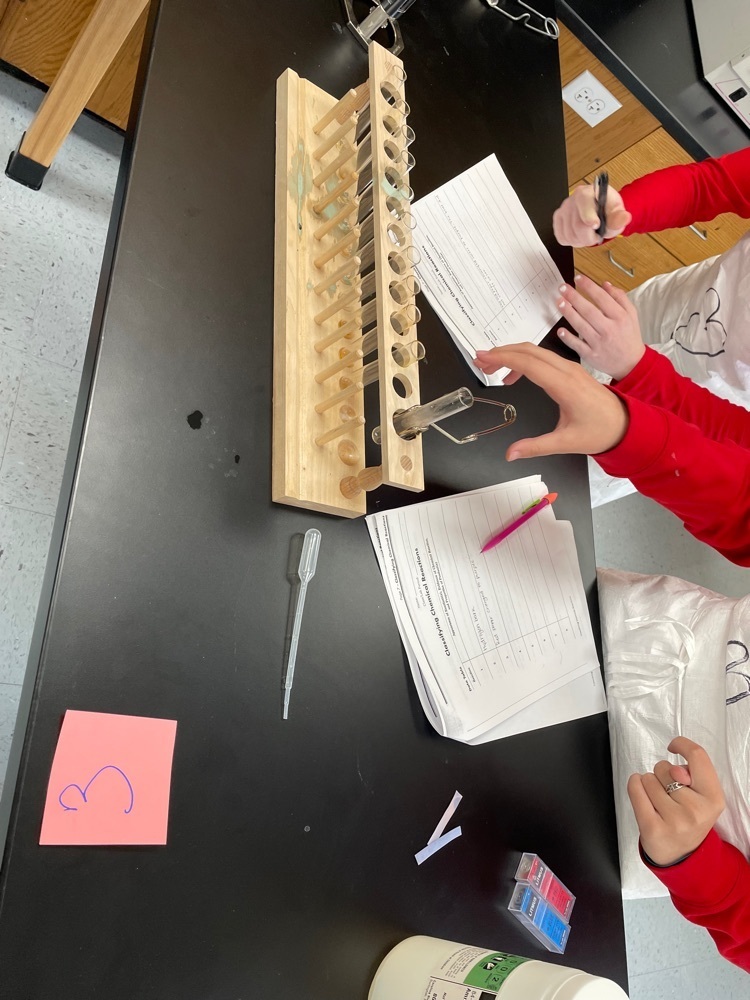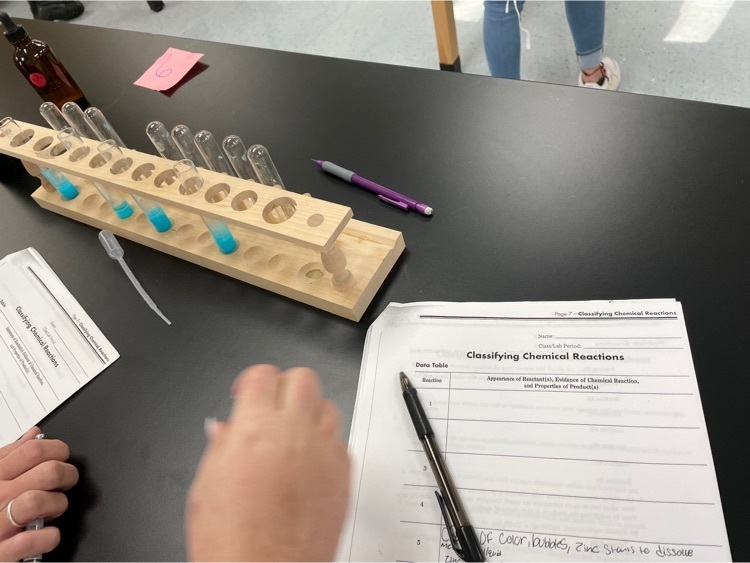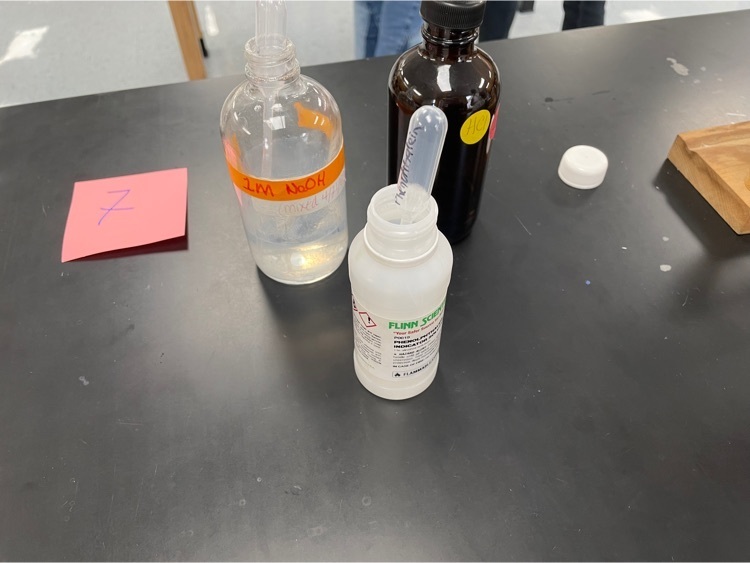 Congratulations to the City View Robotics team. They placed 2nd this Saturday at the TCEA Area Robotics Competition!

Come out and support our Mustangs as they take on Henrietta tonight in Henrietta! Games start at 6!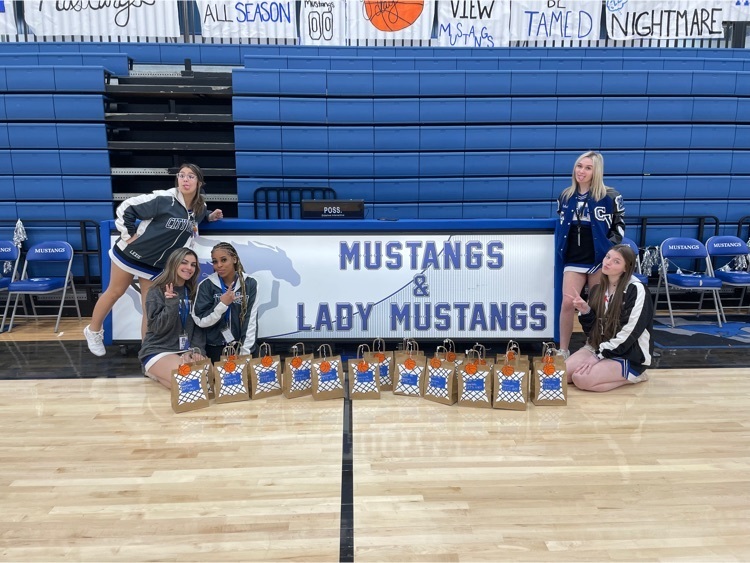 The City View Jr/Sr High Clothes Closet is officially stocked for the cold weather! If you or a student you know is in need of clothing please stop by the front office and Mrs. Cerda will let you in. We have gloves, jackets, beanies, and anything else you can think of for the winter!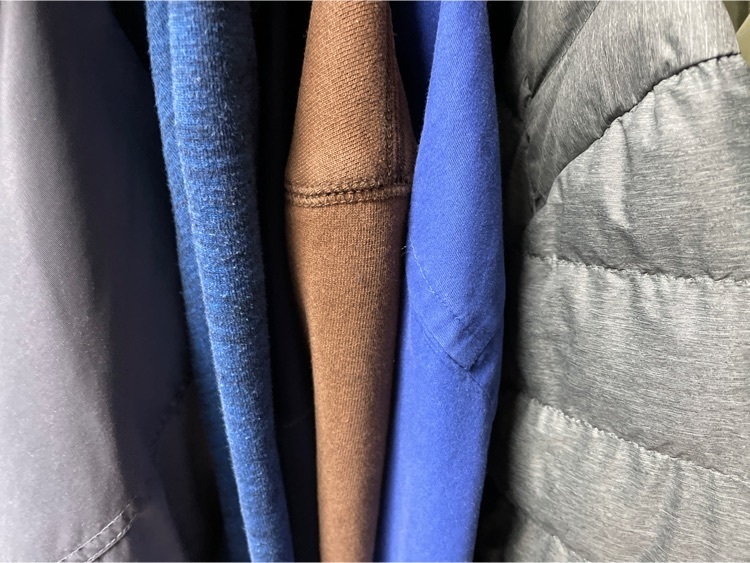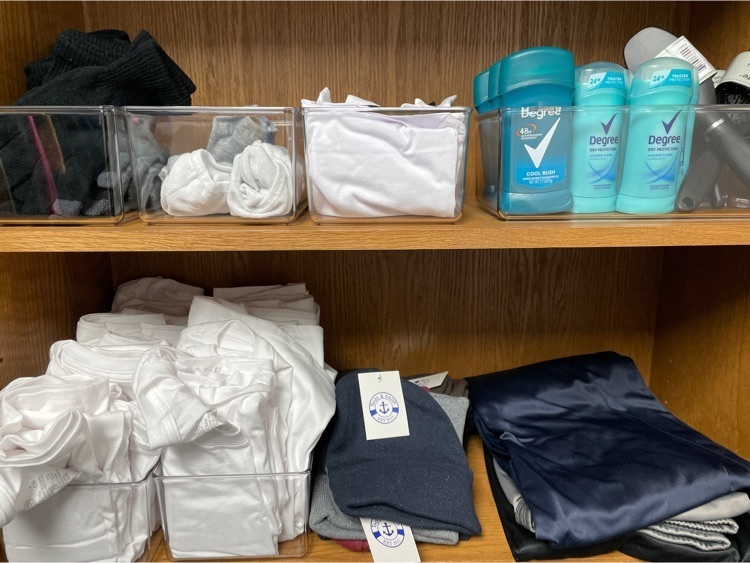 Come join us tonight as basketball "brights out" the tigers! Games start at 6!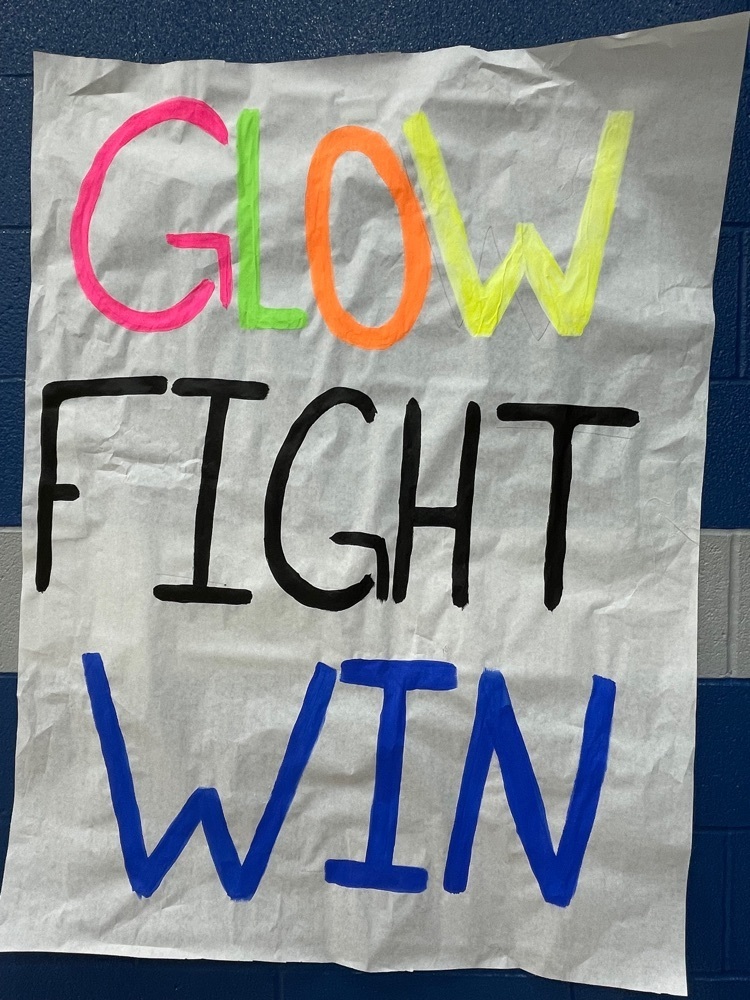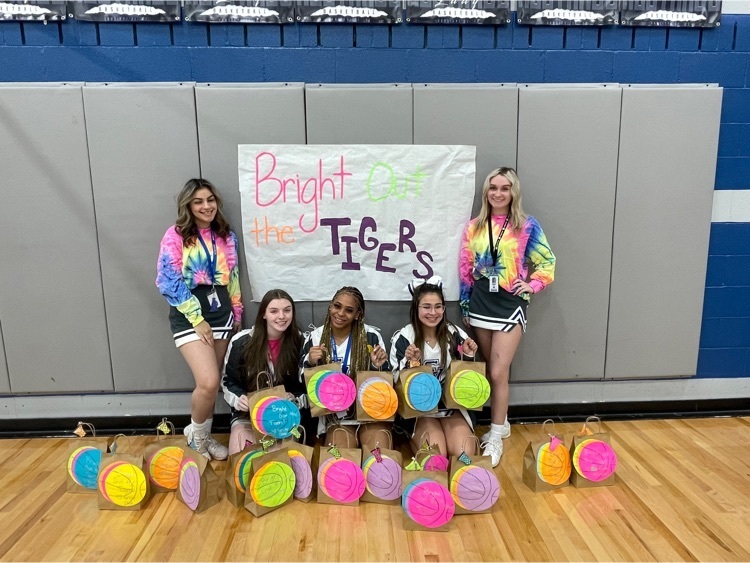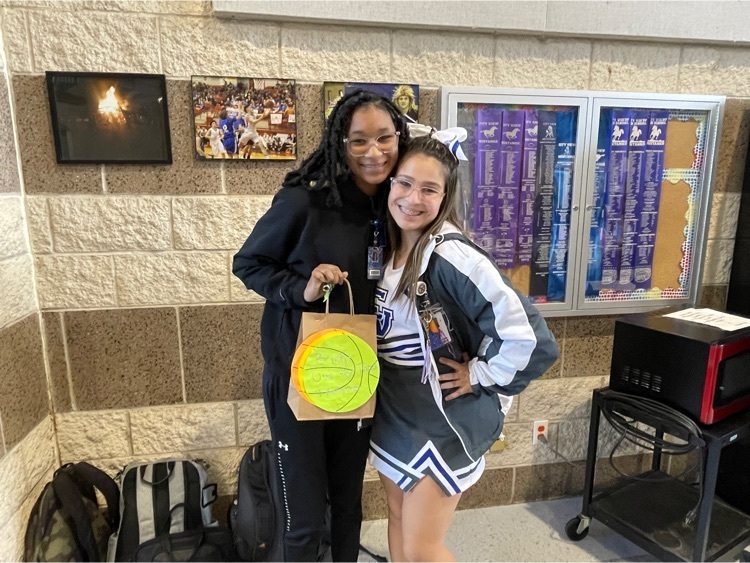 Come out and support Mustang Basketball as the take on the Breckenridge Buckaroos tonight! Games start at 6!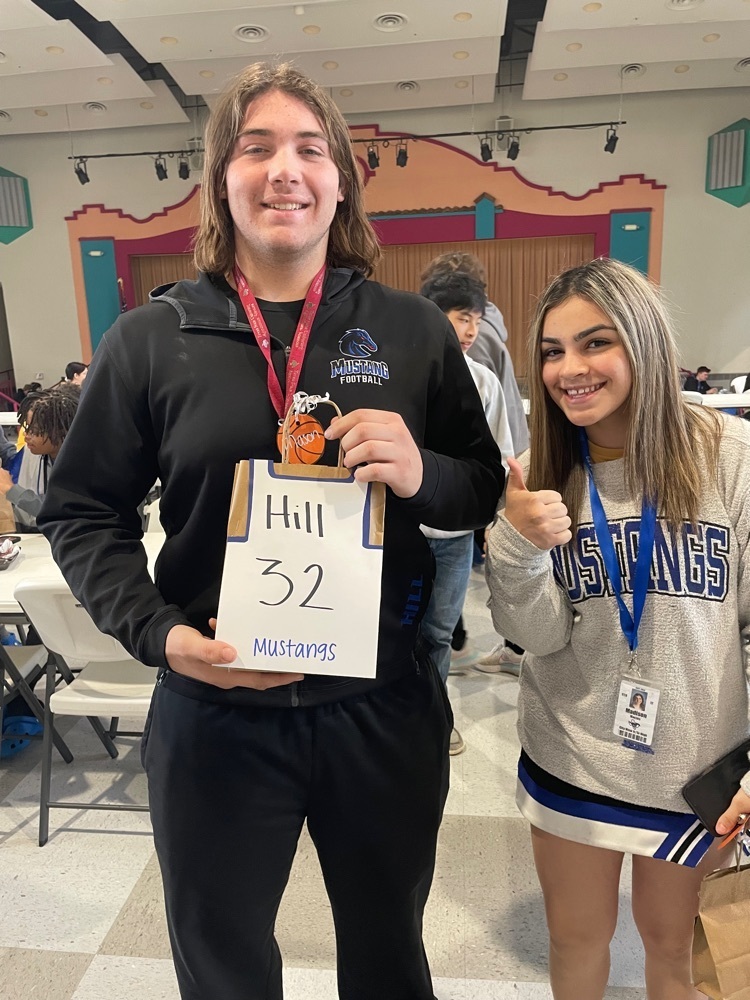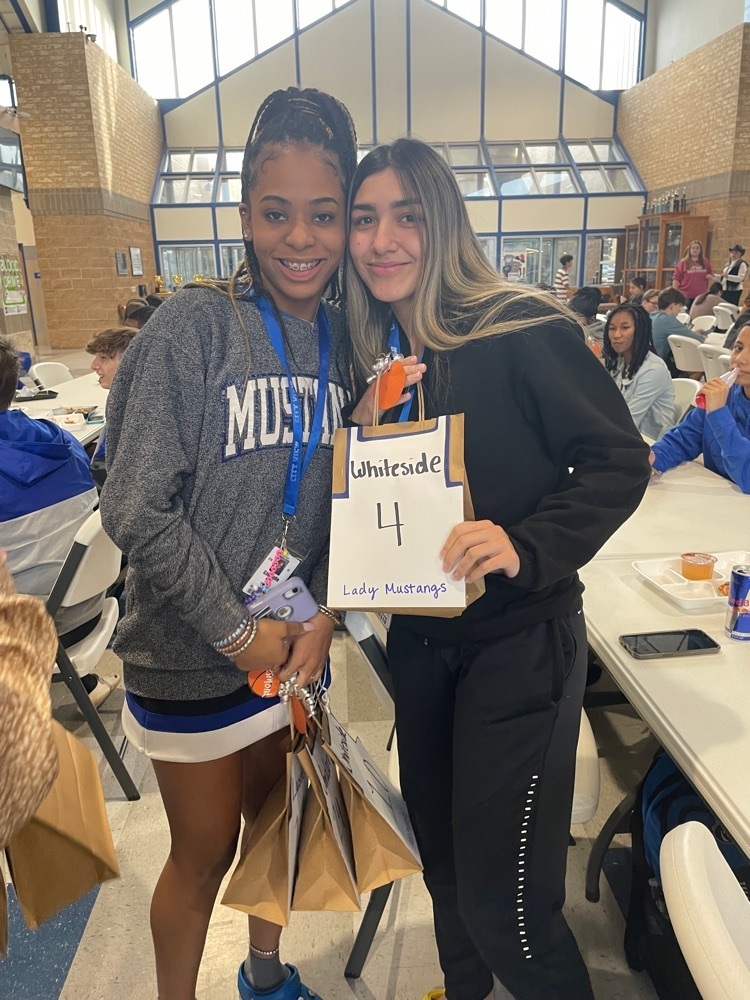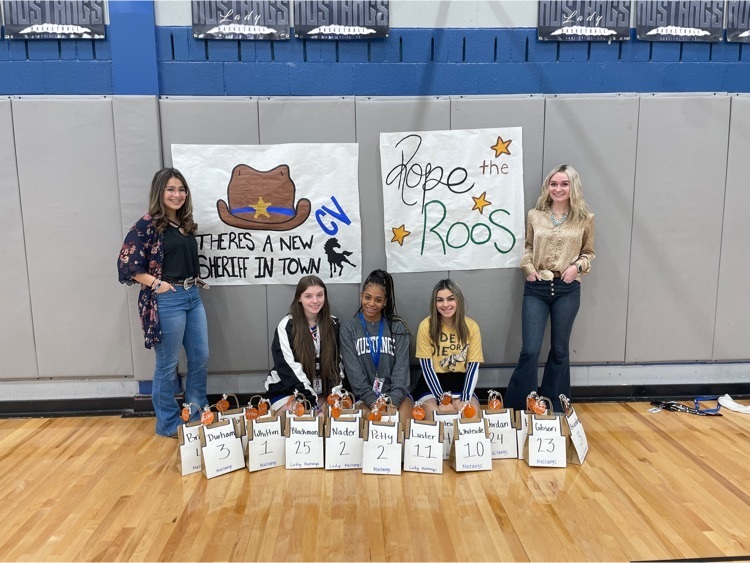 Come support our City View Mustangs as they take on the Bowie Jackrabbits tonight! Join our cheerleaders and student section in cheering on our Mustangs as they "Put the rabbits to sleep". Girls start here at 6:00 pm with the boy's game to follow!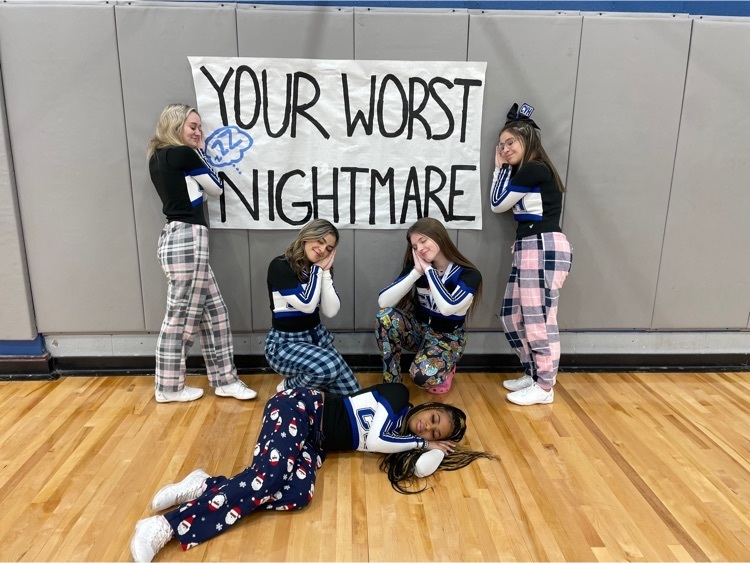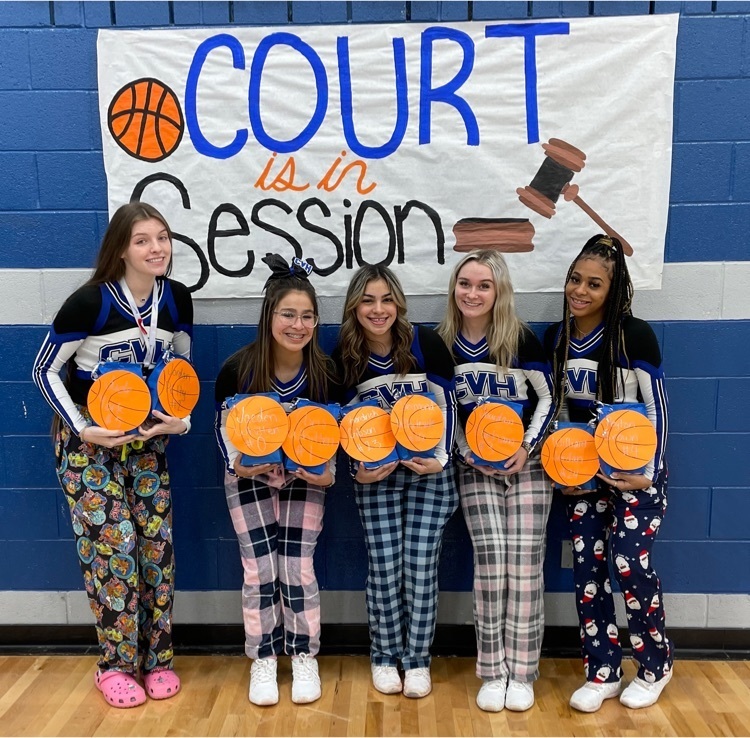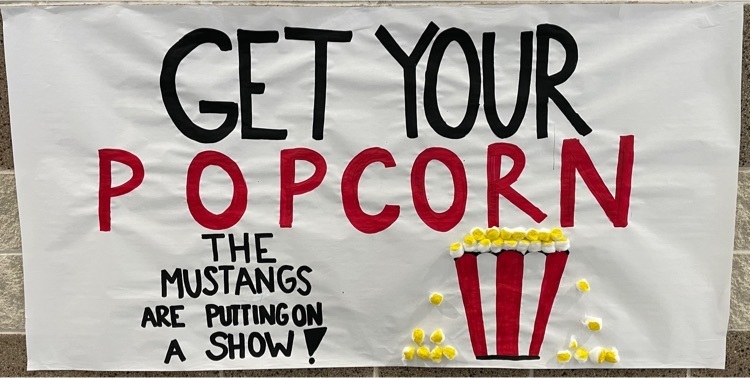 Proud to be a Mustang! Come join our City View cheerleaders as they get ready to support our boys and girls basketball teams. Both teams are traveling to Nocona tonight. The Lady Mustangs enter tonight's game with a 2-0 district record while the boys open the season! GO MUSTANGS!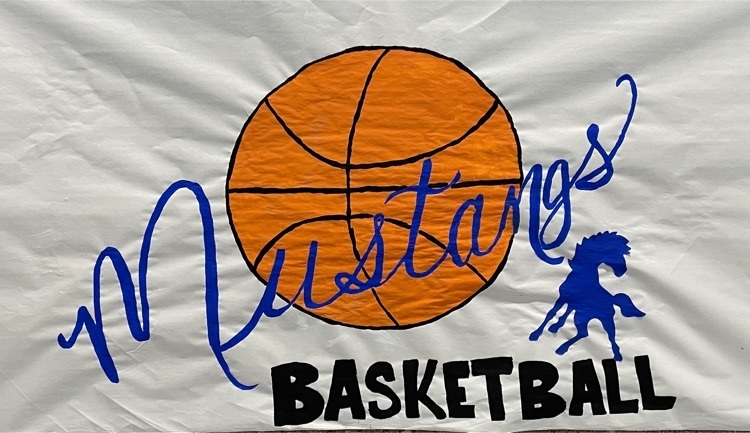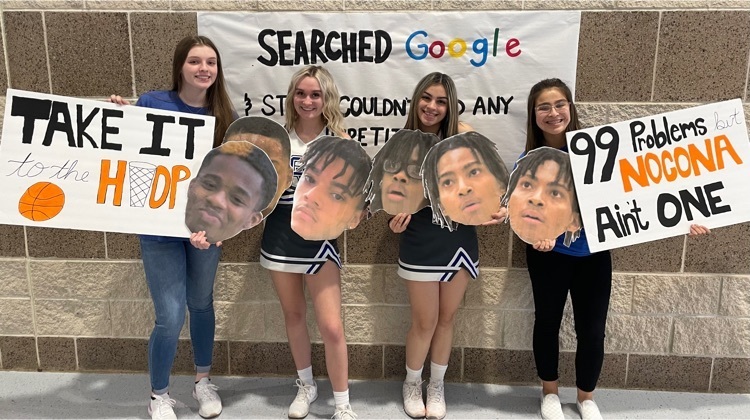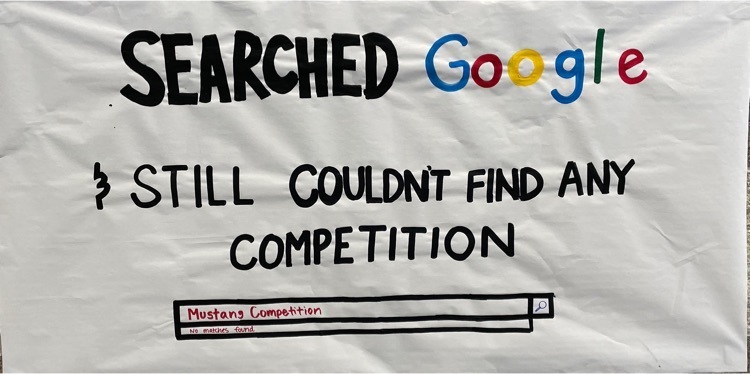 Our 5 Lady Mustangs Basketball teams took on 10 kiddos from Patsy's House and blessed them with Christmas gifts! I'm so proud of their heart and willingness to help others! They did a phenomenal job! If all of the big bags were unloaded, the amount of gifts that they brought would have covered all of the girls in the front row! These kids will be some happy kiddos when they get to open their gifts!