Good morning! Just a reminder, this Thursday, December 1, will be a half day for all students not competing in the Academic UIL competition or the basketball tournament.
National Honor Society was up bright and early this morning volunteering for Miracle League! We're so proud of how our students represent City View, whether it be in school, on the field, on the stage, or out in the community. It's always a great day to be a Mustang!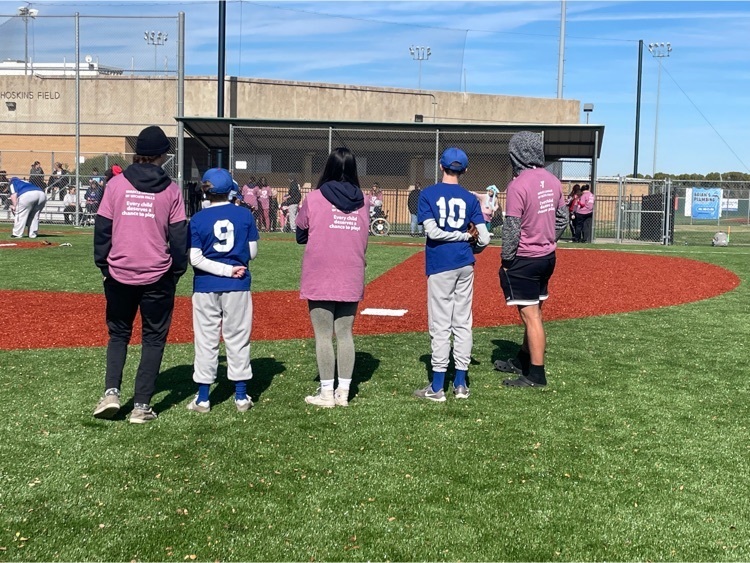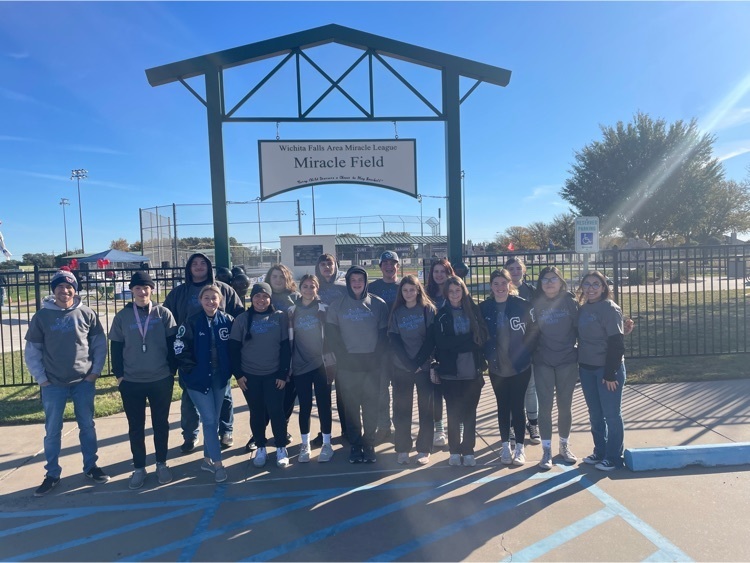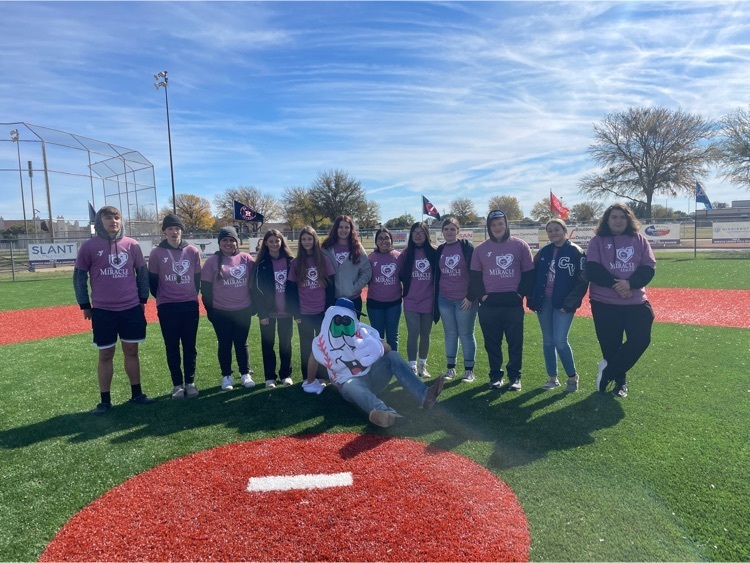 Join us Thursday, November 17 for an incredible public performance of our JH One Act Play!
Our first freeze is projected for this weekend. If your child needs a jacket we have a plethora in the clothes closet at the high school! Just ask Mrs. Cerda in the office for a time to look around.
Friday's dress up day (the 90's) has been moved to tomorrow to correlate with the varsity game. Dress up in your best 90's gear & support our Mustangs!
Parent-teacher conferences are right around the corner! Jr High & High School parents, please email your child's teachers to schedule a time to come see them on Monday, November 7, from 10:00 AM-6:00 PM!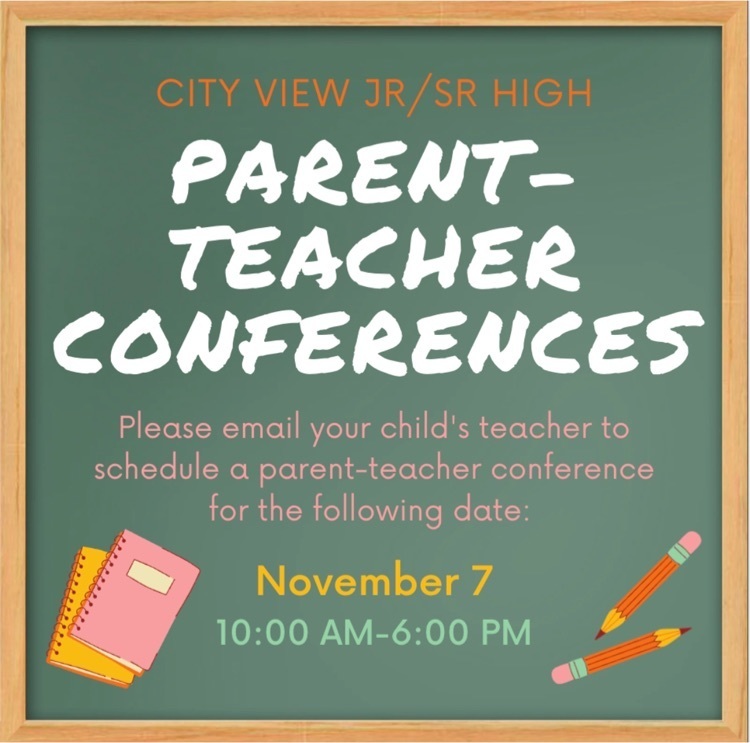 A reminder about rules for costumes tomorrow at the jr/sr high school!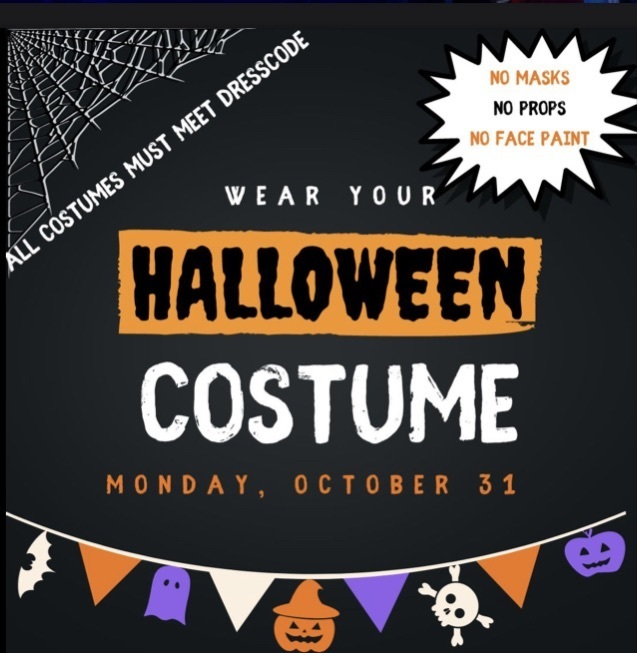 Tonight's the night! Join us for Trunk or Treat!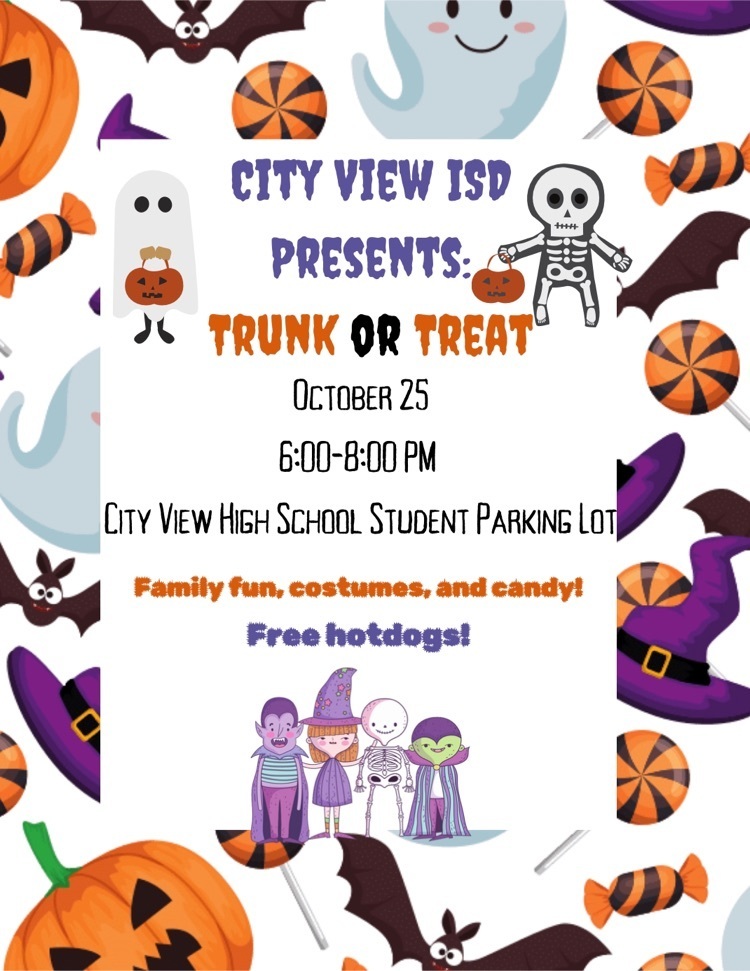 Thursday is a busy day! We have a senior financial aid meeting in the library at 6:00 pm & the community glow pep rally & bonfire starting at 8:00 pm!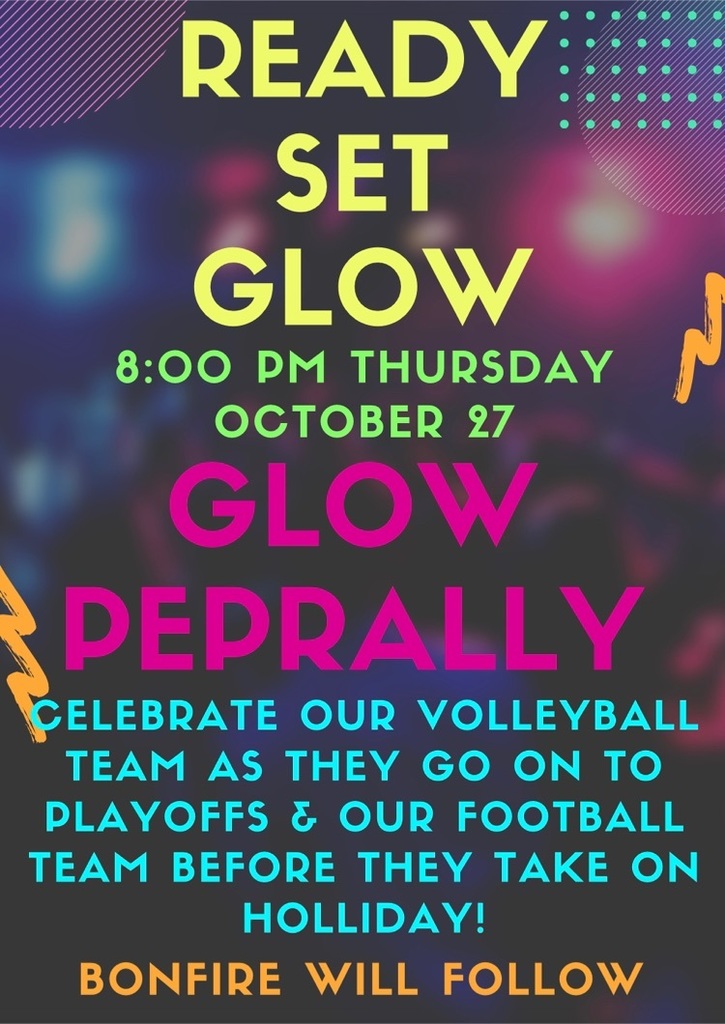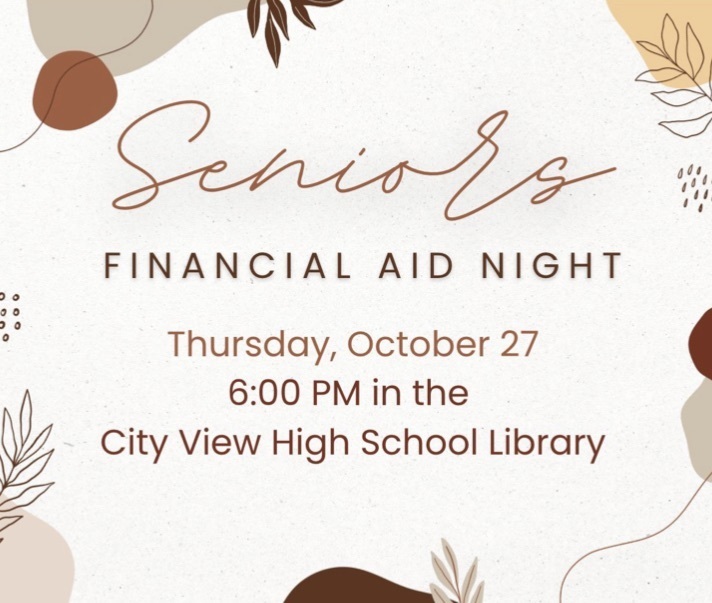 Please join us November 11 to honor those who have served. Our 8th graders and Coach Erskine have an excellent program planned.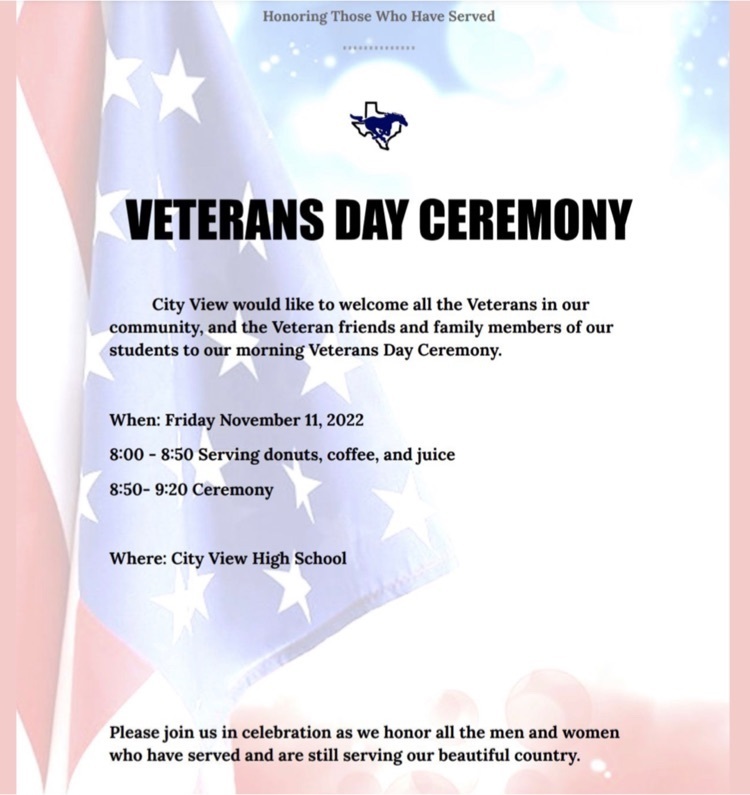 We have a busy week coming up! Some highlights include it being red ribbon week, and a night pep rally and bonfire to celebrate our fall sports! The community is invited to come celebrate our students next week, starting at 8:00 pm in the high school gym. The bonfire will follow!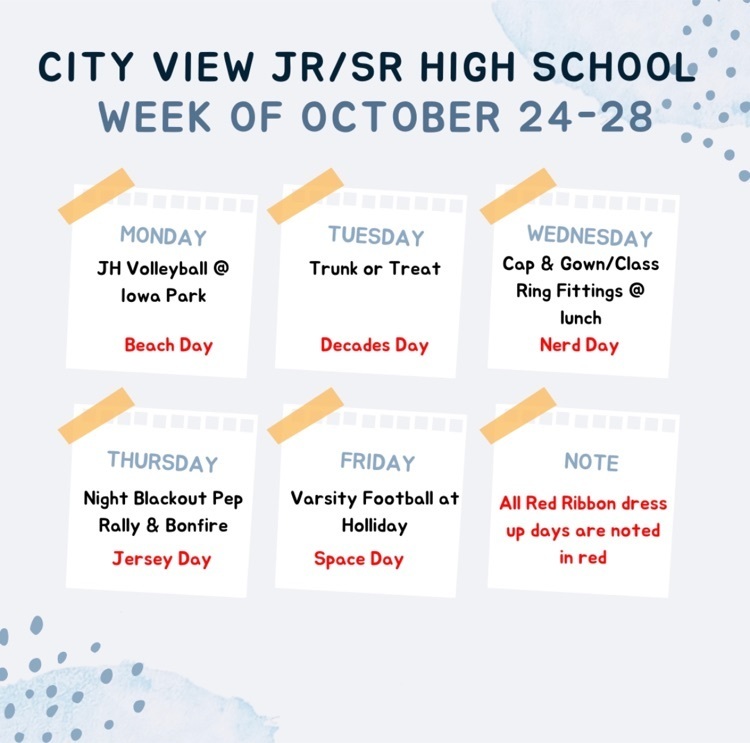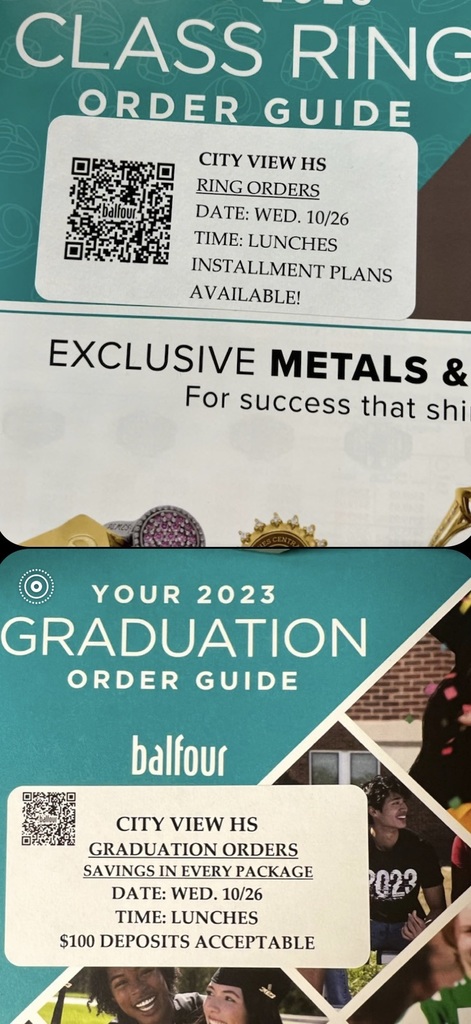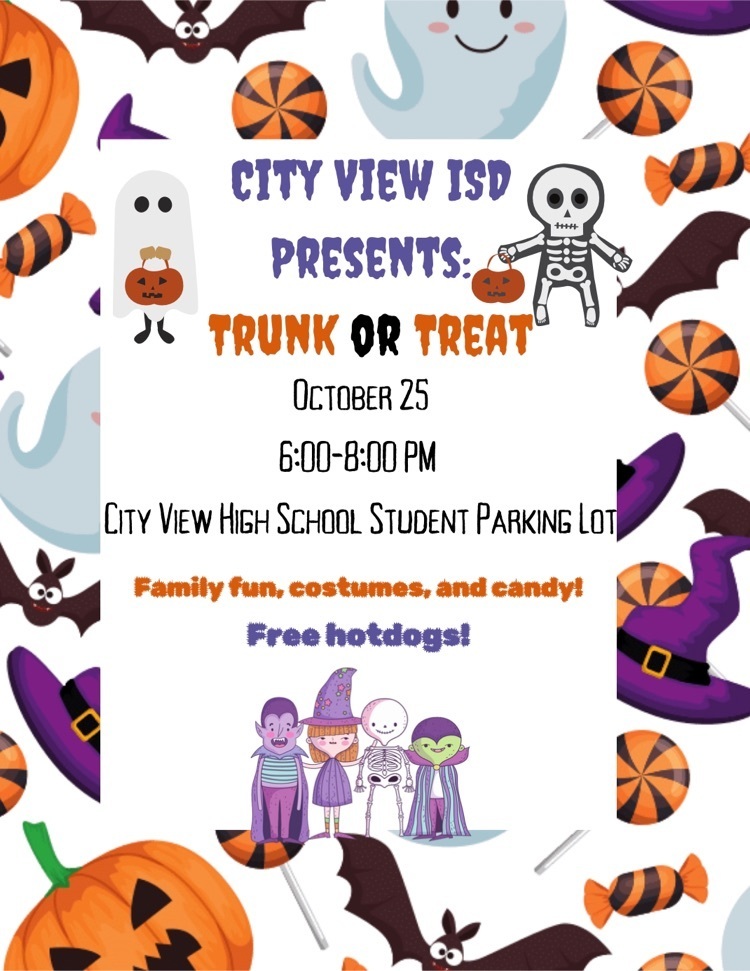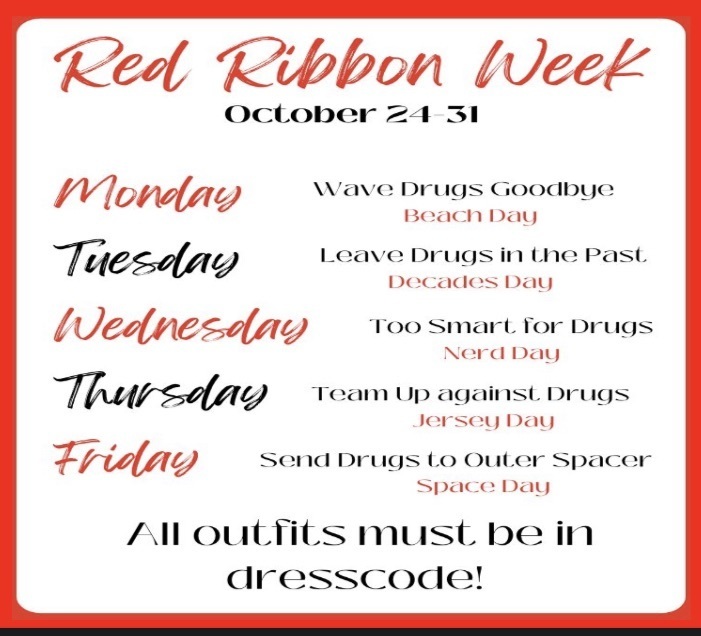 Come clown around with our Lady Mustangs and Mustangs tonight! Volleyball's senior night starts after the varsity volleyball game tonight, and football kicks off against Valley View at 7:30. Our mini Mustangs will also join us for an amazing halftime show, followed by a performance by our Charging, Thundering, Mustang band!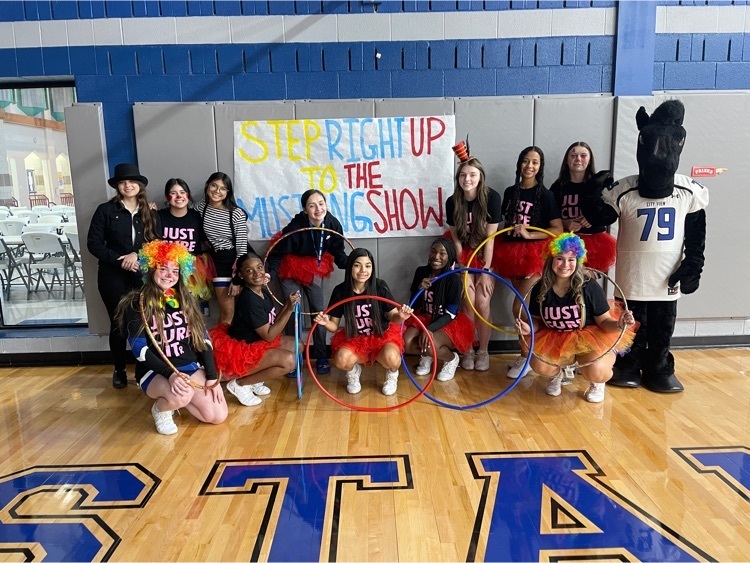 *Attention Parents of Seniors & Juniors* Graduate Sales will be with us here at City View on Wednesday, October 26 during lunch to assist students in ordering Class Rings, graduation Apparel, and Letter Jackets. Today at lunch, students were given order packets. Attached is the link to videos that should help parents and students fill out these packets, and sales representatives will be present on Wednesday to help measure students. graduatesalesvideo.net
Our Mini Mustangs are having a blast at cheer camp! Join us October 21 at the varsity football game to see what all they've learned!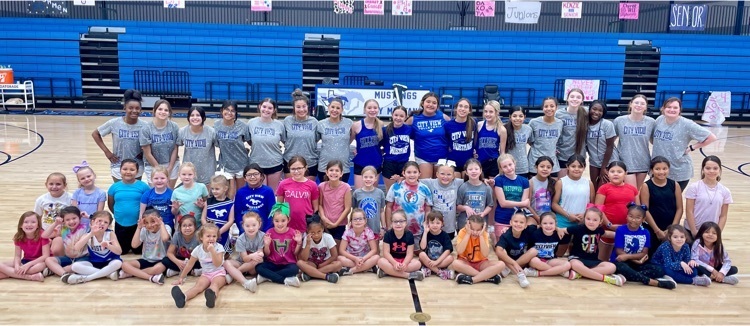 Join us tonight for double the fun! Varsity volleyball starts at 4:30 in Bowie & Football starts in Callisburg with kickoff at 7:30!
Tonight's the night! Doors open at 7:00 pm & show starts at 7:30. Our theatre troupe has been hard at work, so come enjoy!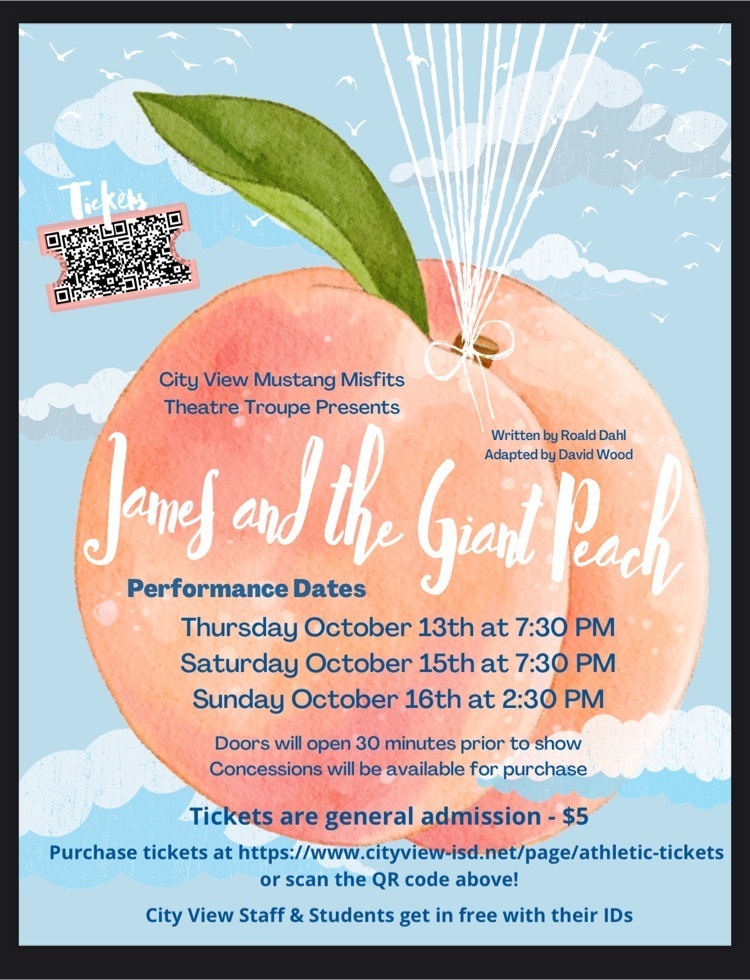 It's back… It's almost time for City View's annual Trunk or Treat!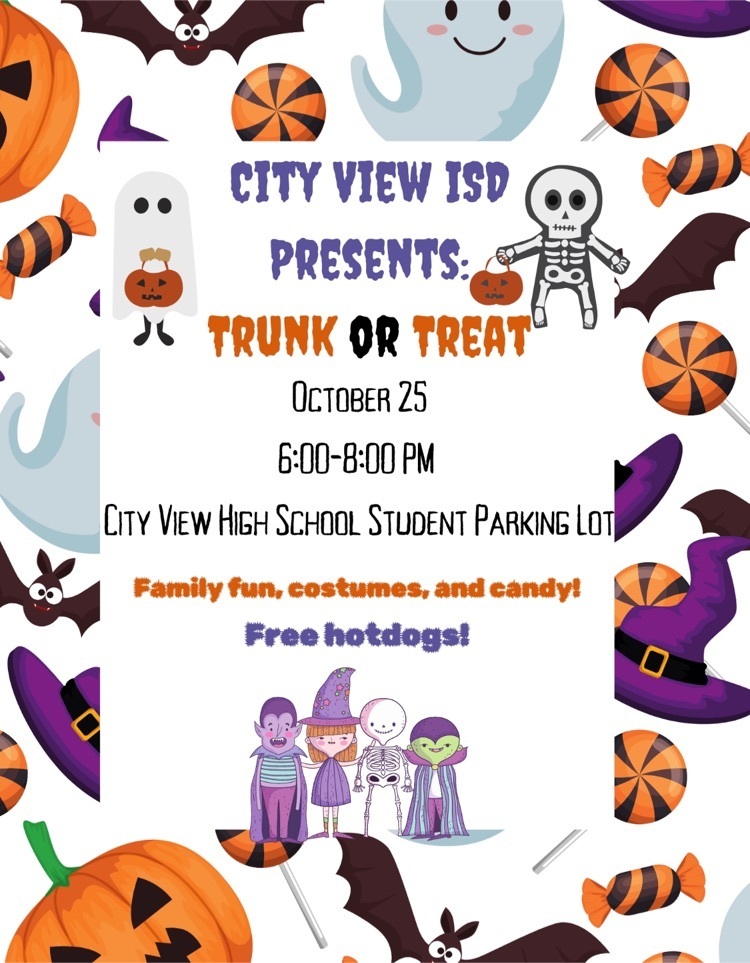 Happy HOCO! The game kicks off at 7:30 tonight against TLCA-Abilene. Join us at halftime for the crowning of this year's HOCO king and queen! Our royal court is ready!
Day 3 of HOCO is underway! The theme of the day: Twin Day. Students and staff are truly doing an excellent job of trying to out dress each other this week!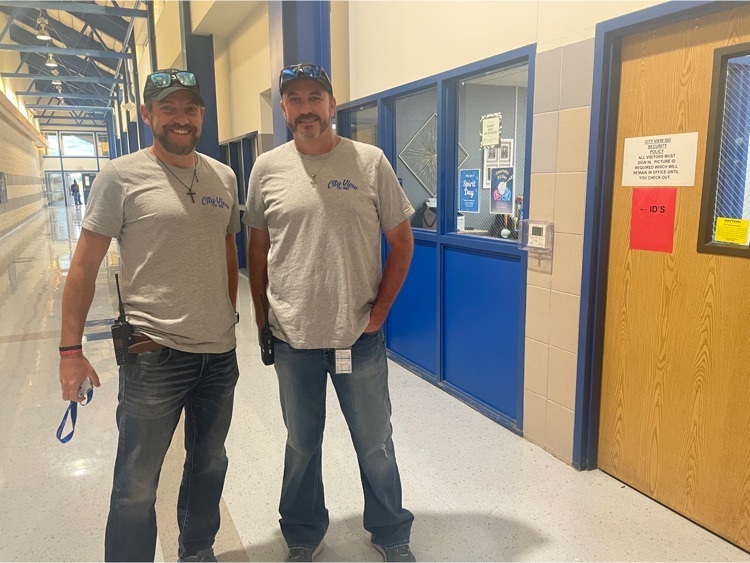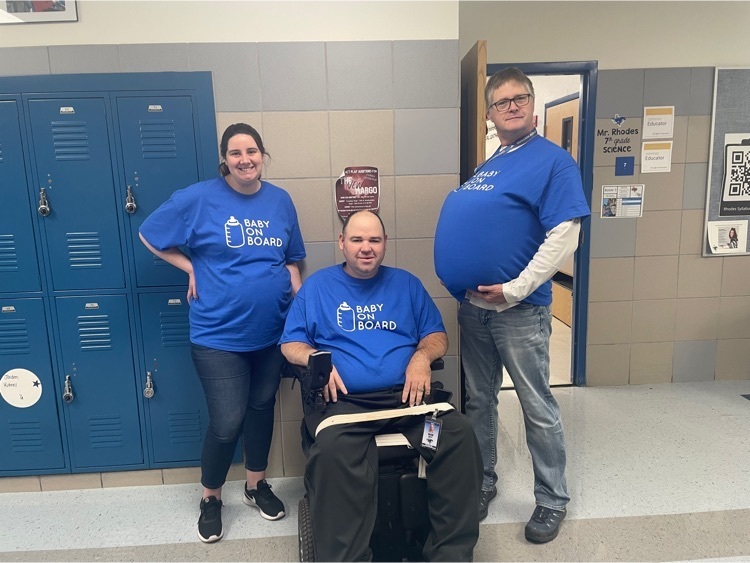 Our students showed out for day 1 of HOCO: Color Wars! Each day this week, we will choose two winners who exhibit the most spirit with the theme. Let's show our pride, Mustangs!