Yearbook discount! To buy a yearbook, go to Yearbookforever.com and type in City View to access the school store. Code CVMARCHMADNESS23 at checkout will save you $5 off of $45 from now until March 29!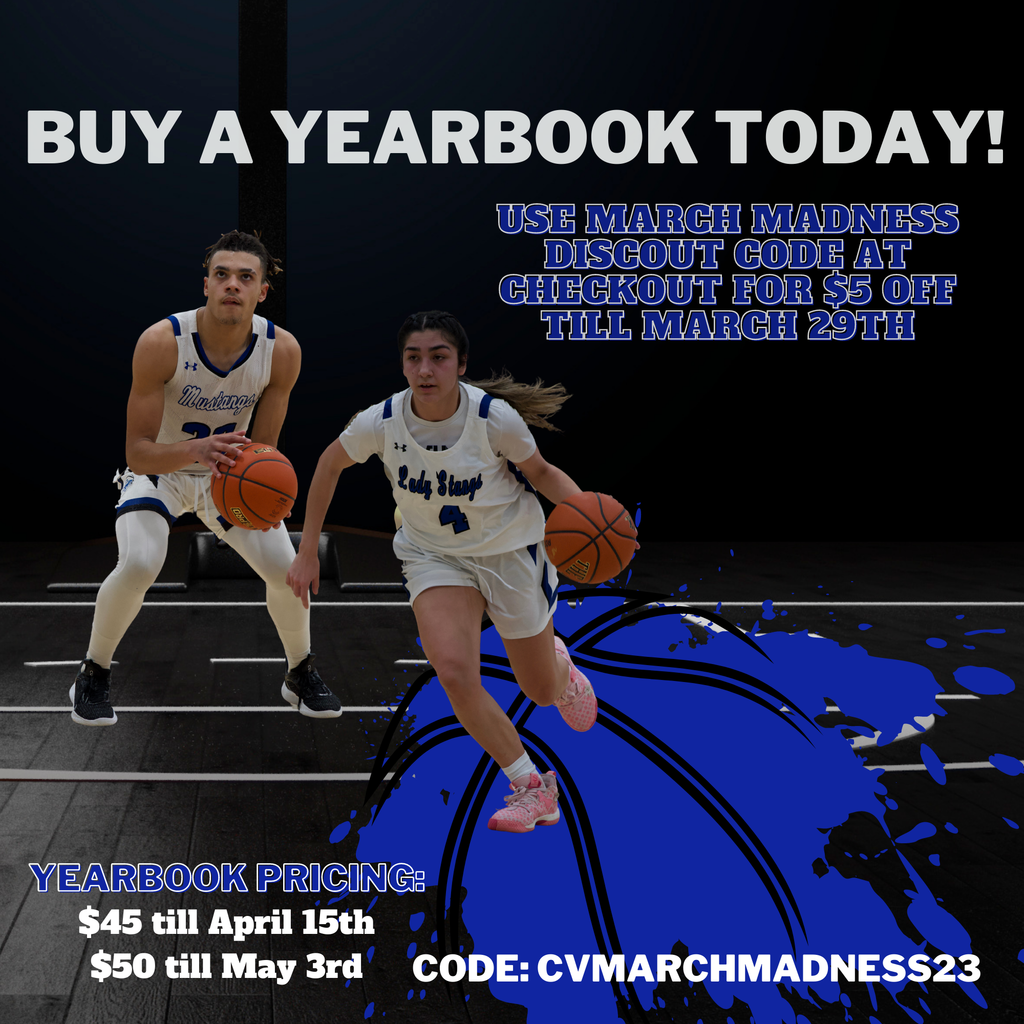 We want to extend a huge congratulations to Riley Crabtree on qualifying for state in the UIL Theatrical Design Contest!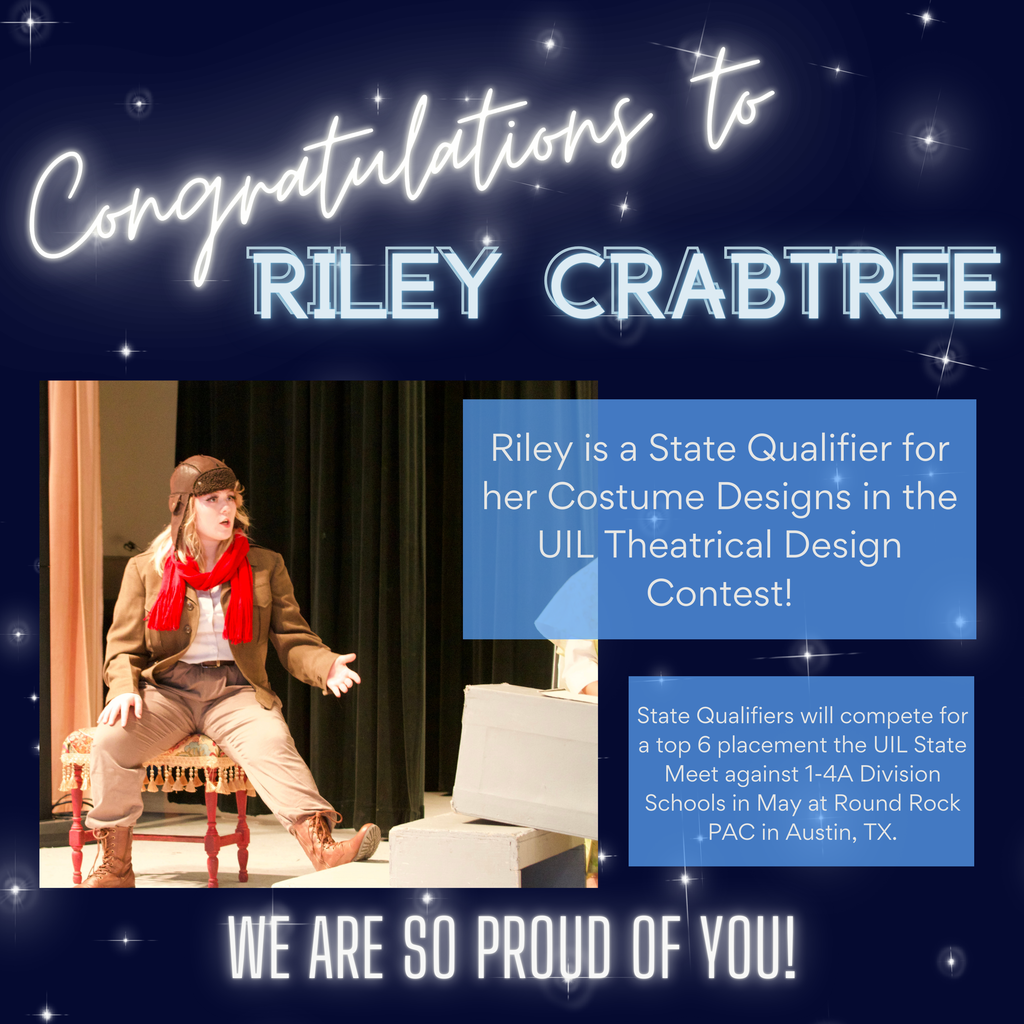 🚨 STATE CHAMP ALERT 🚨 Jayla Dandridge is officially the 198 weight class Powerlifting State Champion! Congratulations to Jayla- we are so proud of her hard work & dedication over the years and love to see it pay off! 🏆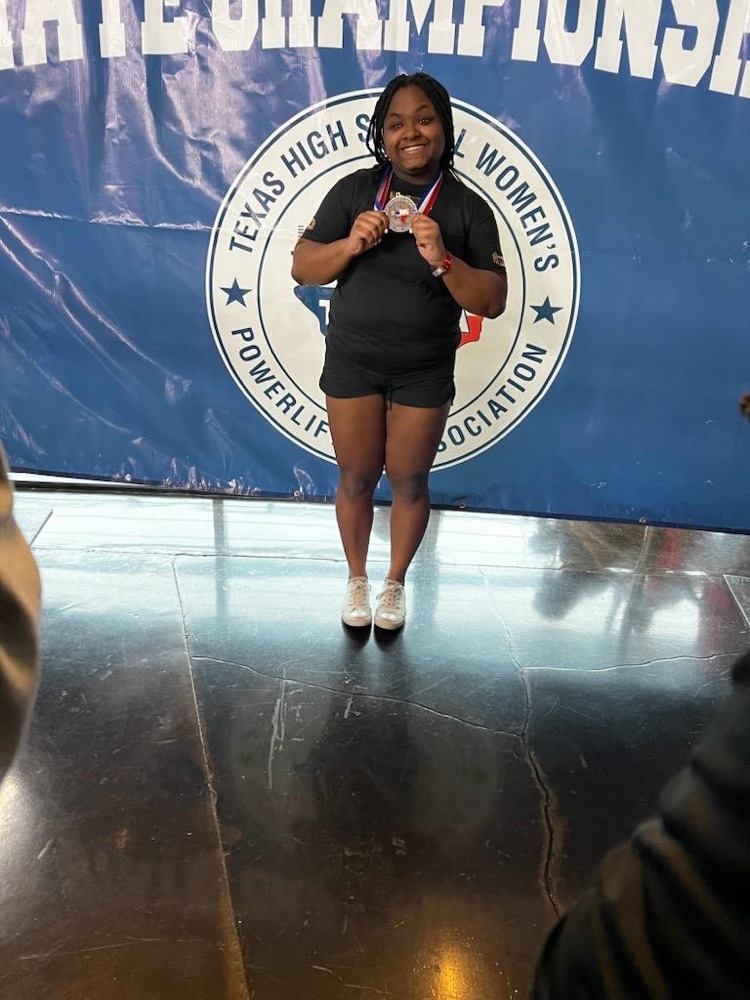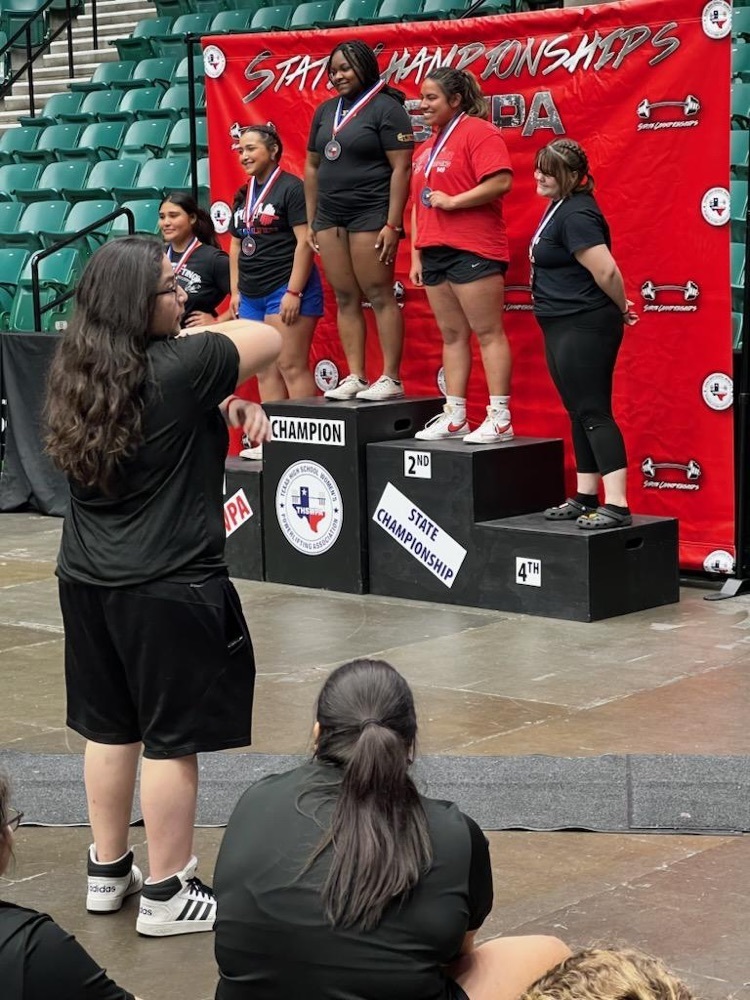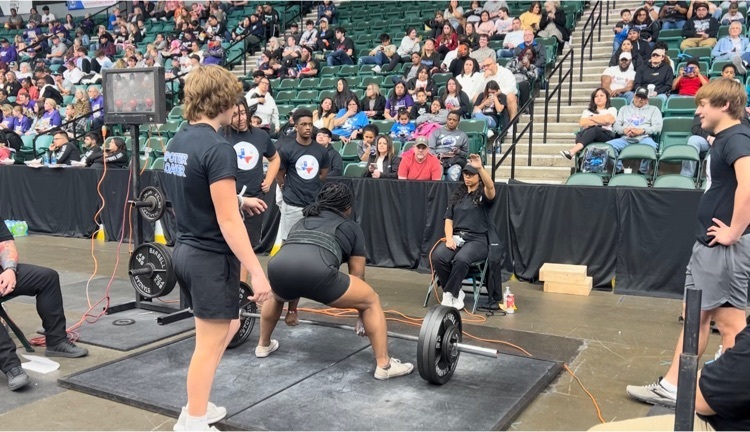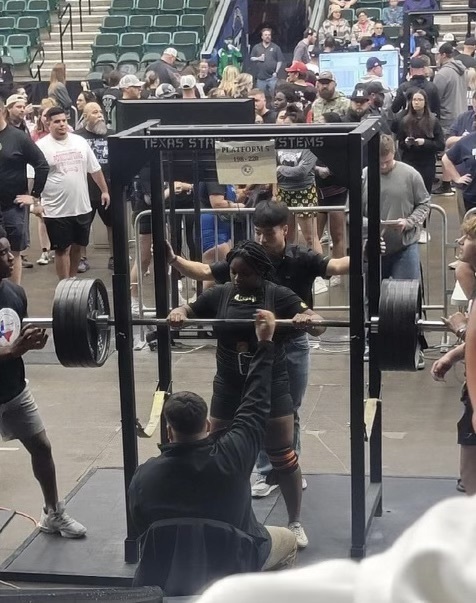 Today's Baseball game is being moved to Iowa Park. Our field is unplayable because of rain. Game time has been moved to 4pm. The JV Game has been cancelled.
Way to go!!!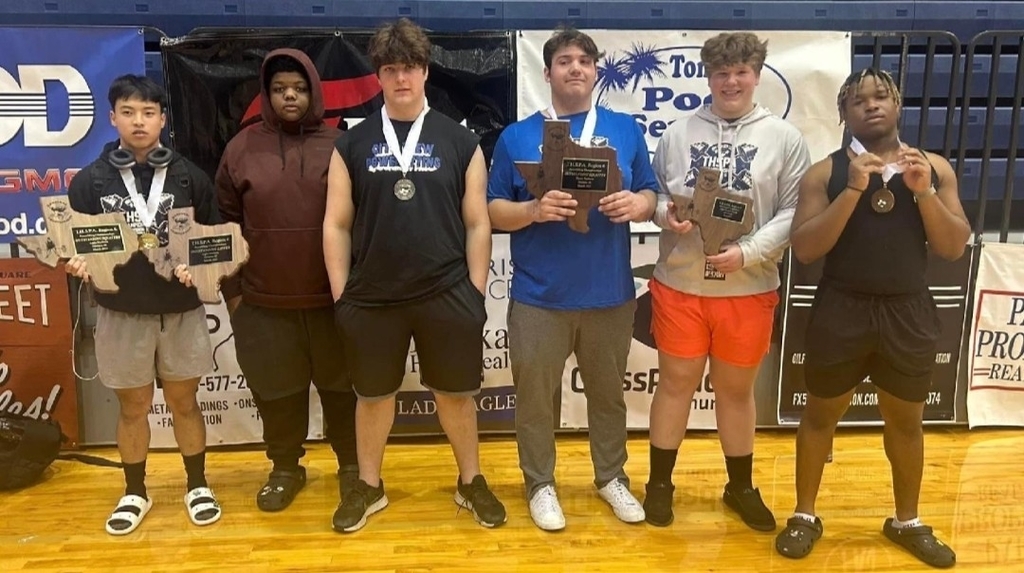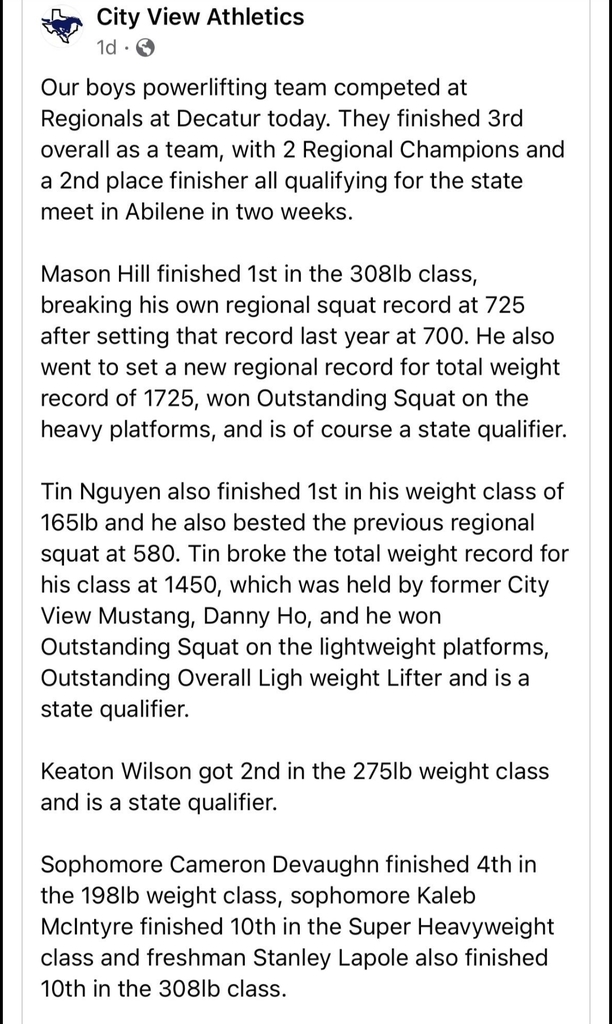 Please join us in congratulating our TWENTY new inductees to the City View Chapter of the National Honor Society. These students hold above a 3.5 GPA, hold leadership positions on campus, and volunteer to help the community in their spare team in order to be selected for membership.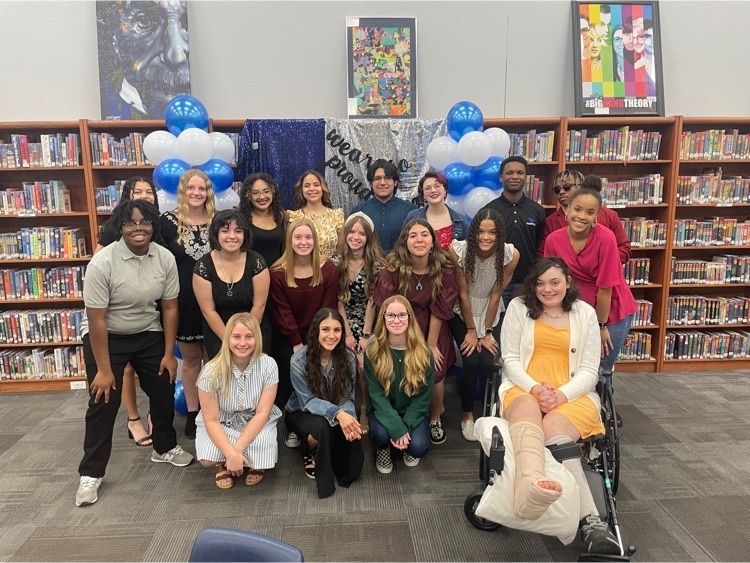 We want to give a huge shout out to Dustie Powell! She won 2nd place in Texhoma Credit Union's Recycled Art contest! We are so proud of her and just look at that art!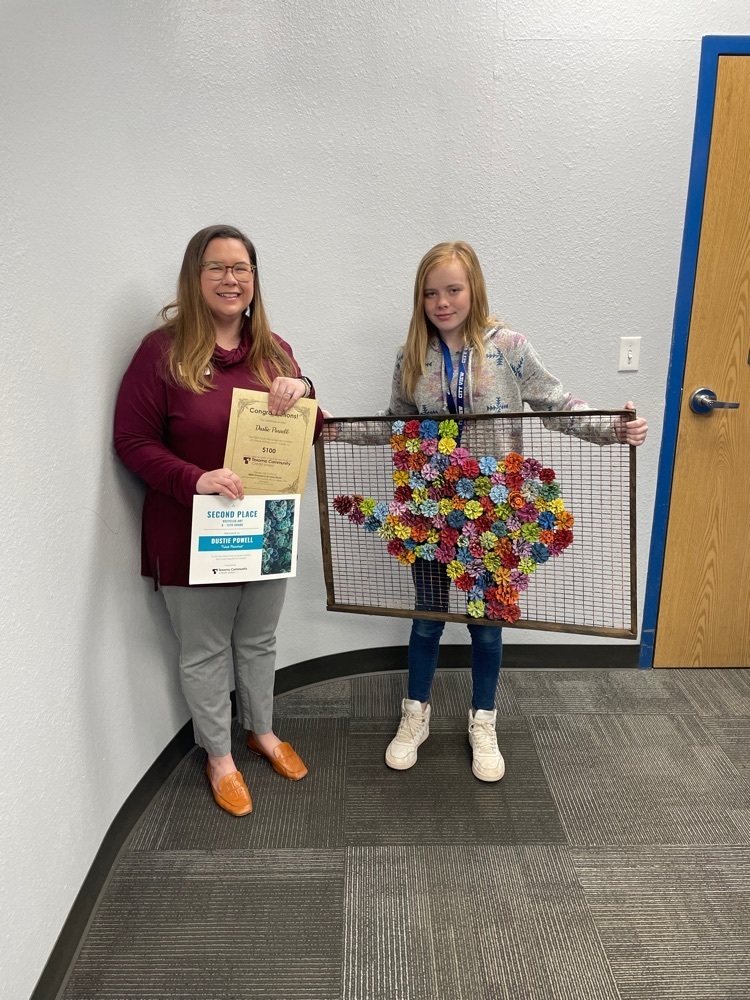 Make sure you set those clocks to Spring forward and enjoy your Spring Break from March 13 - 17!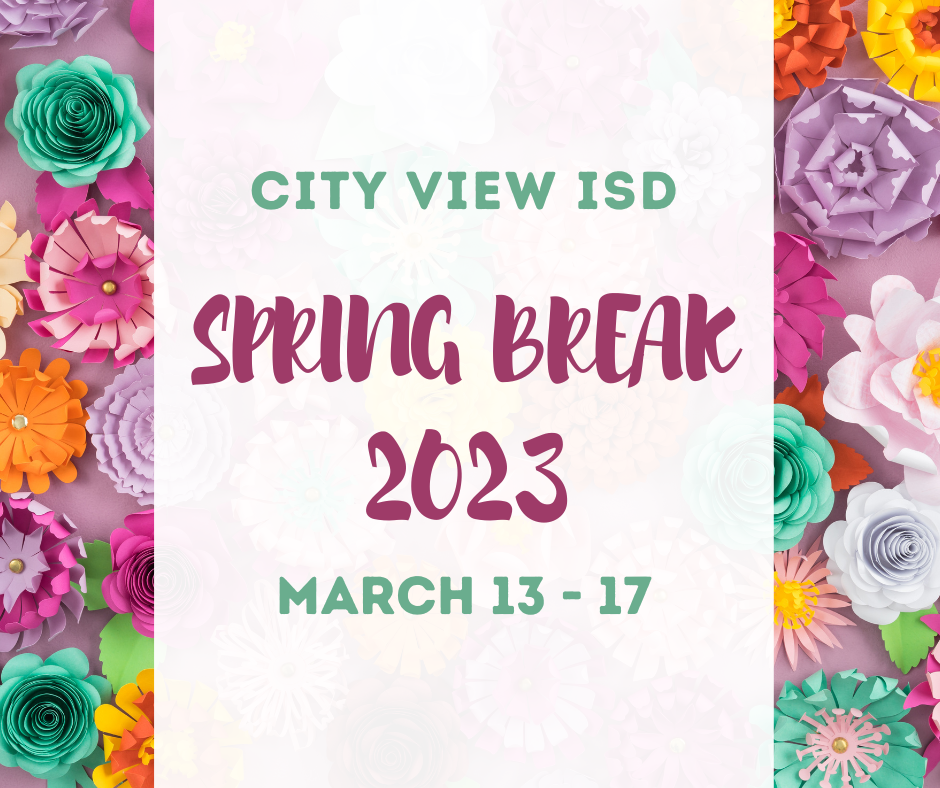 We are so excited to welcome our new '23-'24 Jr High & High School cheer teams! It was a tough year, with the most talent and competition we've seen. These students all did a phenomenal job & we can't see what they do next year! 📣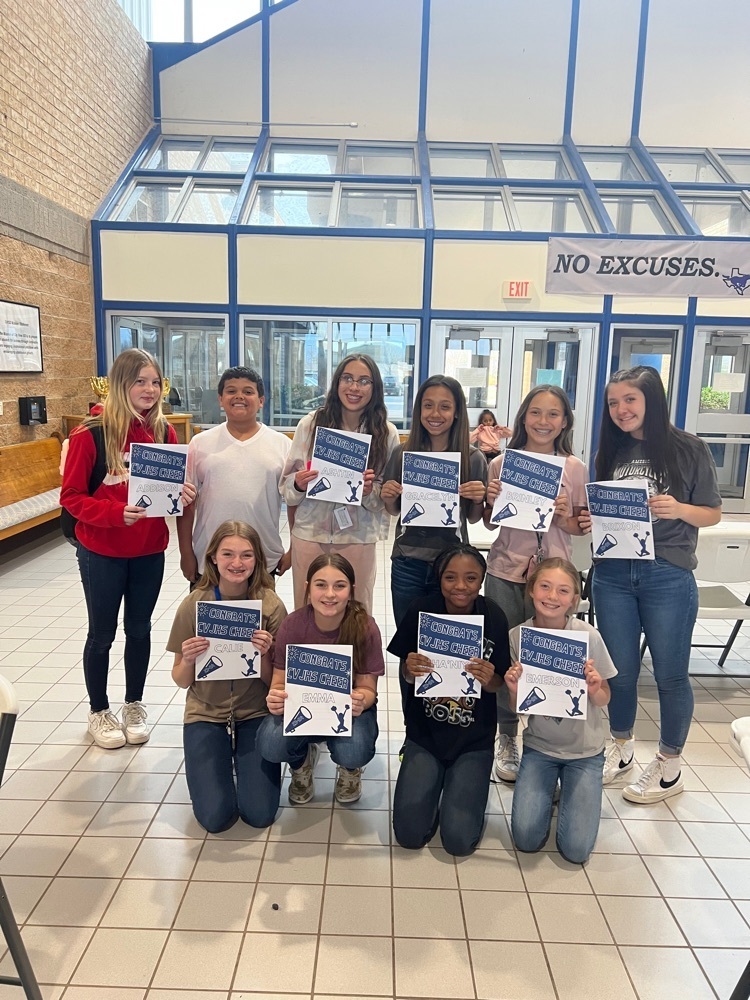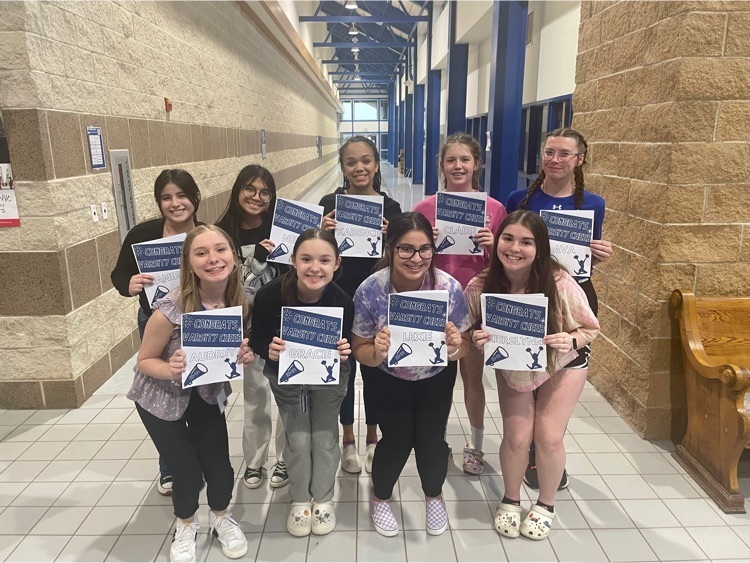 Our art students participated in the VASE 23 competition this weekend, and we are so proud of them! Results: Division 3: Hallee Howells, 2nd place with her I See Red self-portrait. Division 2: Desiree Mack, 3rd place with her panting of Dez In Wonderland Desiree Mack, 3rd place with her drawing of Lost Angel. Division 1: Chanisa Artanon, 4th place with her painting of Malt in the Night. Dreston Montez, 4th place with his drawing of Frozen Over.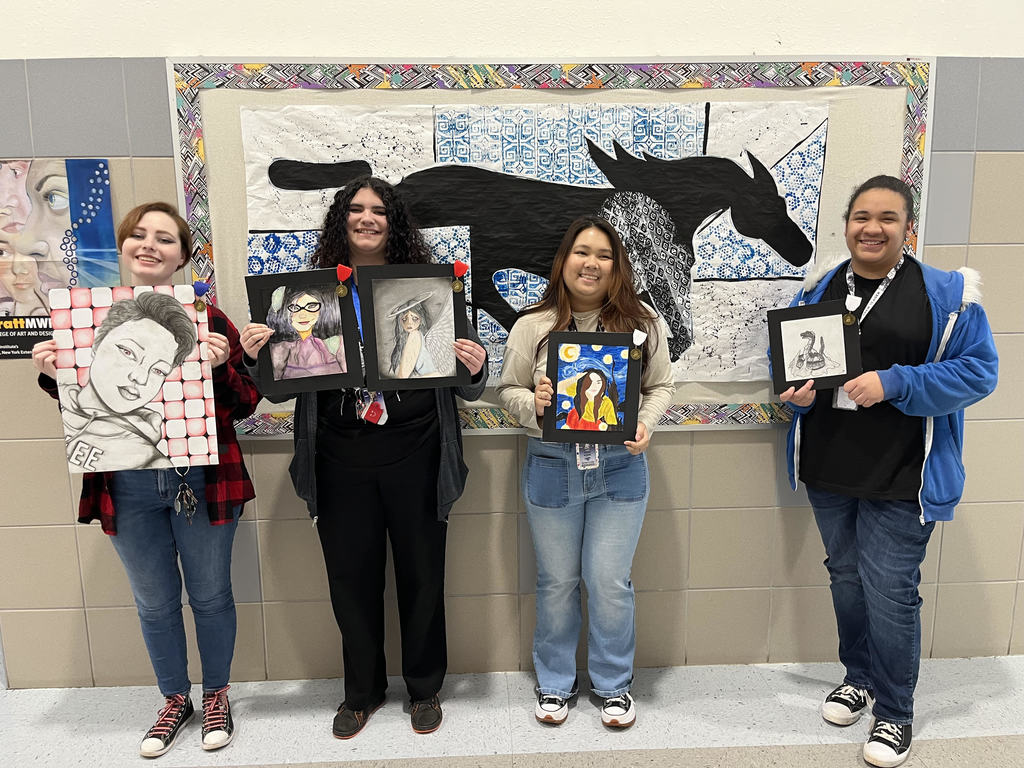 Schedule Update: The senior parent meeting on Monday has been pushed back to 7:00 PM due to the board meeting and student travel. All senior parents are encouraged to attend, and anyone currently helping plan prom is encouraged to attend as well. Thank you!
It's almost time! Our City View Mustangs play TONIGHT in the Regional Tournament starting at 6:00! Games can be streamed here:
https://www.nfhsnetwork.com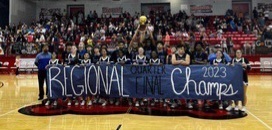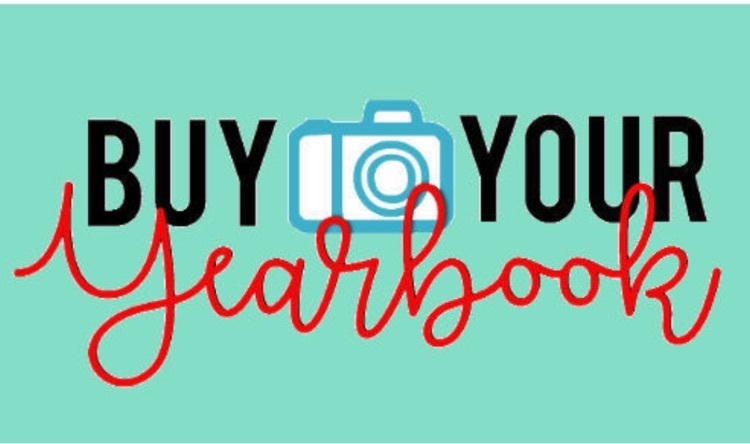 WOW! Out of seven competing schools, our One Act Team received first alternate! Dharma Lawson got Honorable Mention All-Star Cast, and Riley Crabtree received All-Star Cast! Our students pour their whole hearts into their productions, and they are so fun to watch! While they are alternates today, this is not the last time they will perform this year's selection, Chamber Music. Stay tuned for public performance news, and please join us in congratulating this cast on an amazing season.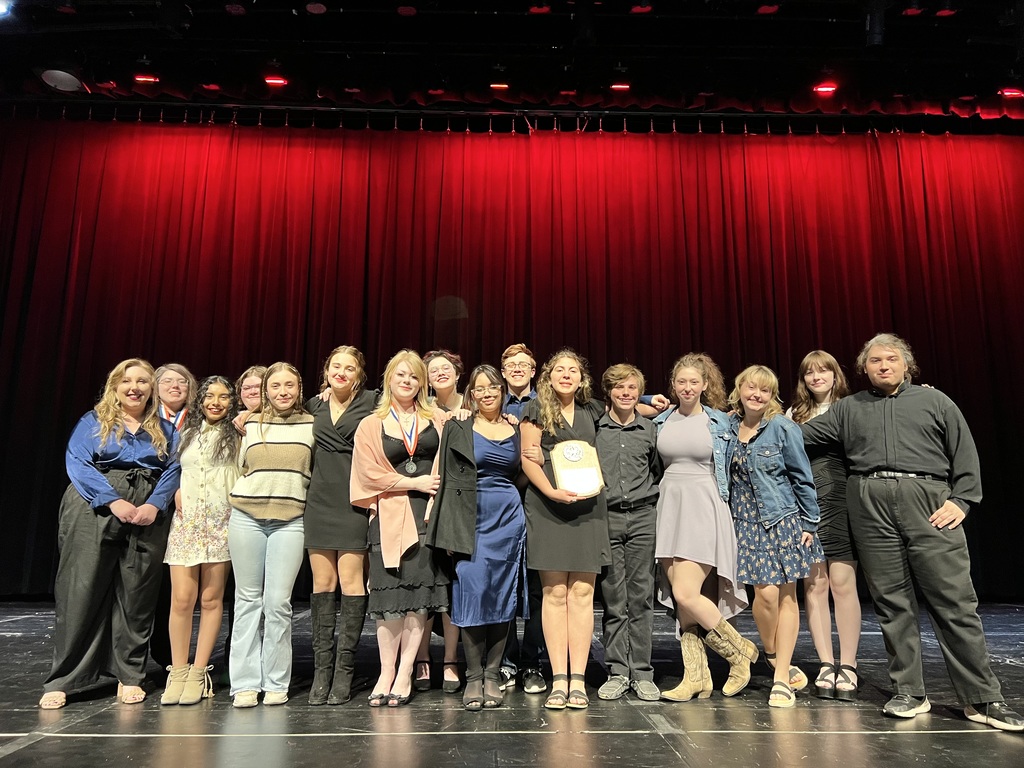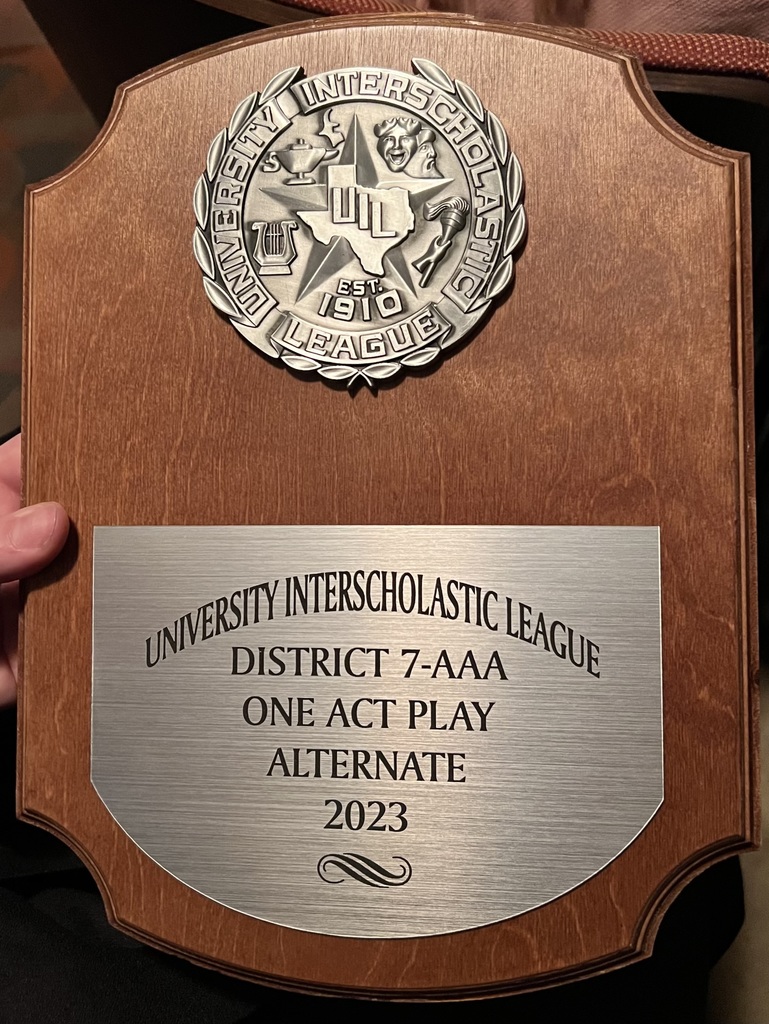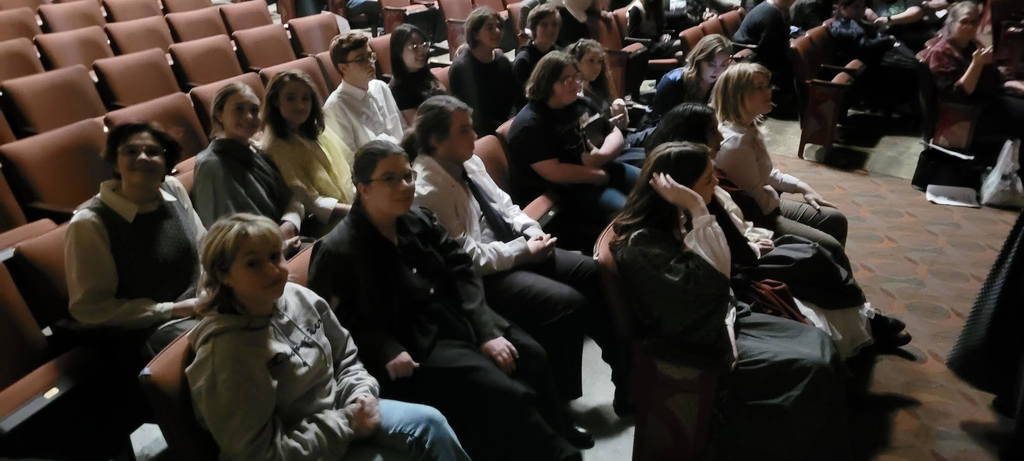 Annnddd they're off! Our boys are off to compete for the second year in a row in the regional tournament! 🏀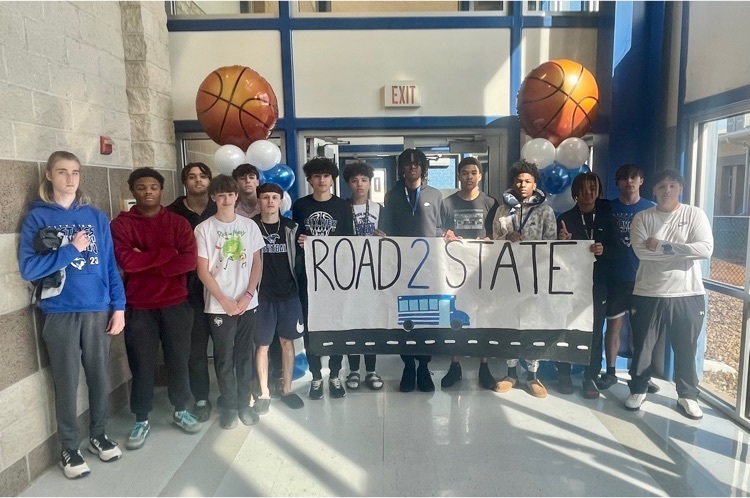 We will be releasing early on Friday to allow staff and students ample time to travel to the Regional basketball tournament. Elementary will dismiss at 11:30 and secondary will dismiss at 12:00. Elementary parents will need to make arrangements for students who attend daycare as most childcare facilities will not be picking up students. All students will be provided with a sack lunch prior to dismissal.
Parents, here is the link to order your 2022-2023 yearbooks. The deadline to order is May 6! Please contact the school if you have any questions.

TOMORROW NIGHT AT 6PM! Dear Parents & Guardians,  This is your final reminder to RSVP for the meeting being held tomorrow night to discuss our school's trip to Boston & New York City next summer! We will open enrollment at the end of the meeting, so please attend as we anticipate that spots will fill up quickly! We will cover itinerary details, safety, cost and everything that's included.   When: Tuesday, February 28 th at 6pm Where: The Commons of City View Jr/Sr High School To attend, you must register through this LINK :
https://rsvp.efexploreamerica.com/zh4wnfn
Questions? Email me:
lroberts@cityview-isd.net
Can't make the meeting, but want more information? RSVP using this LINK (
https://rsvp.efexploreamerica.com/zh4wnfn
) and select "No, but send more information" to stay in the loop.  I look forward to seeing you there! Lori Roberts
This weekend, 15 of our girls competed in the Regional Powerlifting Meet. Nelli Ho placed 4th, Kyla Barauskas placed 3rd, Tien Hoang placed 2nd, Ariel Martinez placed 3rd, and Jayla Dandridge placed 1st all in their respective weight classes. Jayla and Tien are on their way to the state meet! We are so proud of the team and all of their accomplishments this season, and we can't wait to see what they continue to do.